Saturday, August 4th
Bath, Part 2
We set out from our B&B in the morning and walked toward Bath. Taking a different route than we had the evening before, we walked through a lovely park and came out right across from Bath's famous Royal Crescent.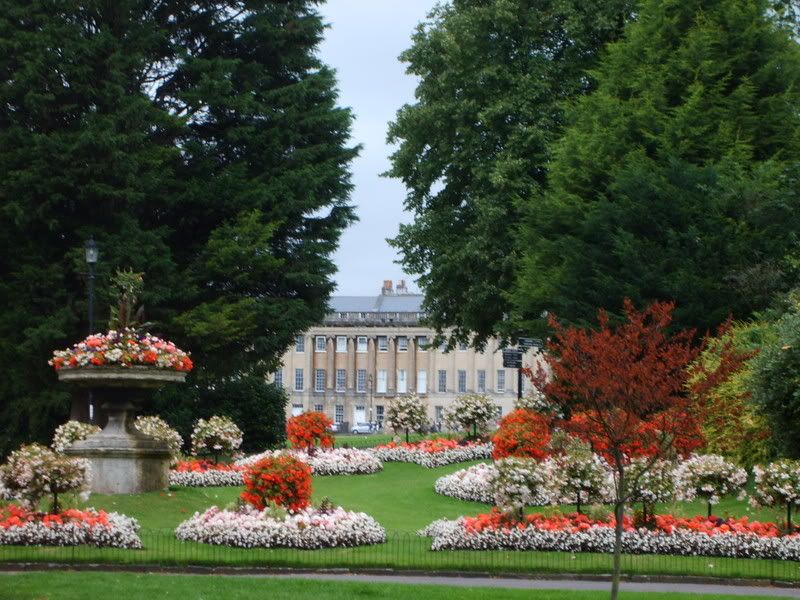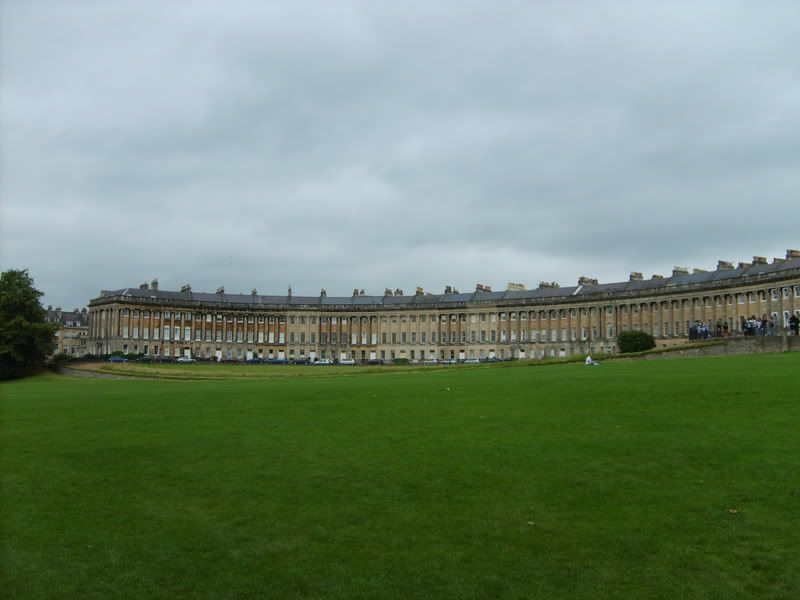 Adjacent to the Royal Crescent is the Circus, a row of town homes arranged circularly around a green forested by five or six trees of enormous girth. Here is a sampling of one section of the Circus: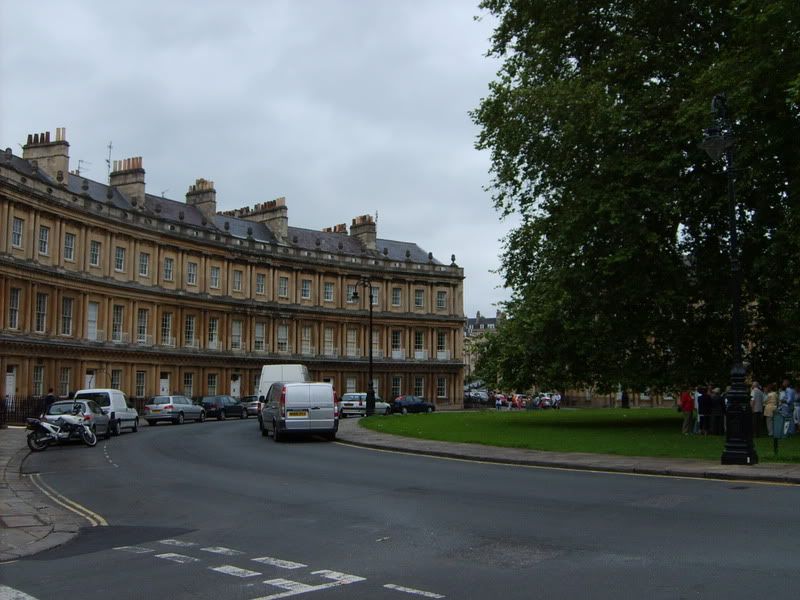 Continuing on our journey, we soon reach the Assembly Rooms. This fashionable gathering place once housed balls and concerts for the wealthier citizens of Bath. Now it is a museum, cafe, and host of the illustrious Bath Fashion museum in the basement level.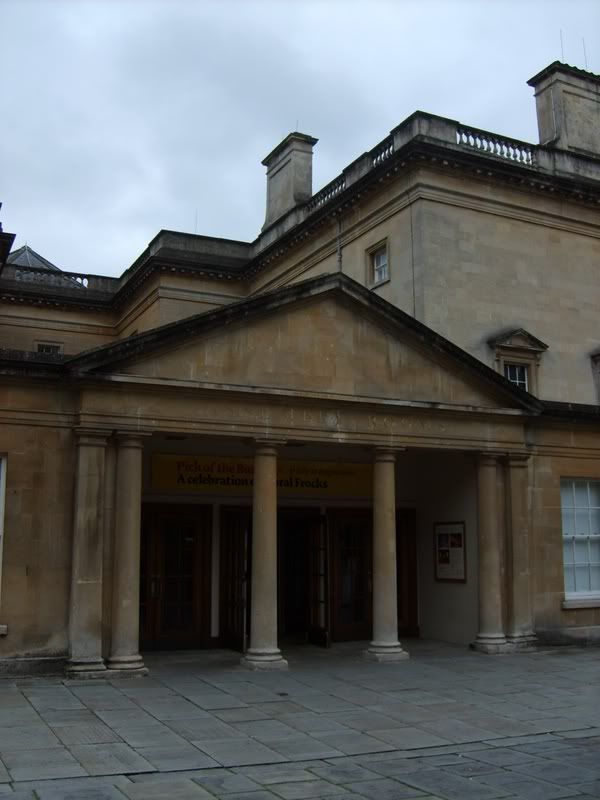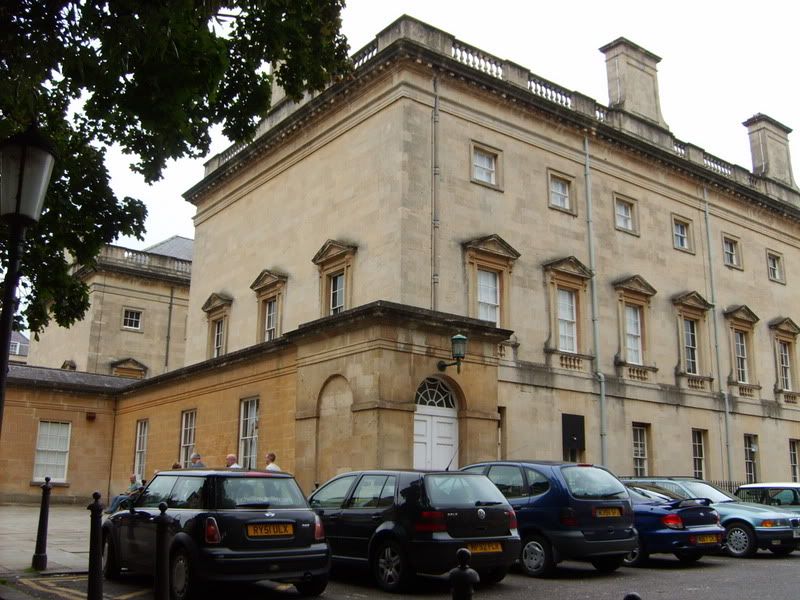 When we arrived, a lady approached us and asked if we had come dressed for the exhibit -- what we found out later was that they were having a special exhibit of floral dresses. Tiffany and I were wearing Regency dresses (in honor of Jane Austen's connection with Bath), both of which happened to be floral! Anyone who came in a floral dress got half-price admission. The lady who approached us was a photographer for the event, and took several pictures of use inside and outside the Assembly Rooms. Such fun!
Anyone who has seen "Persuasion" will recognize this famous street corner!
Of course, we had to see the Roman baths. If you look at the picture below, only the lower level bath is original to Roman times. The columns and balcony all date from the Victorian era. And no, the water was not green when the Romans bathed! The green color results from algae, which would not have been a problem since the baths were originally covered (and the water was circulated). Notice the spires of Bath Abbey in the background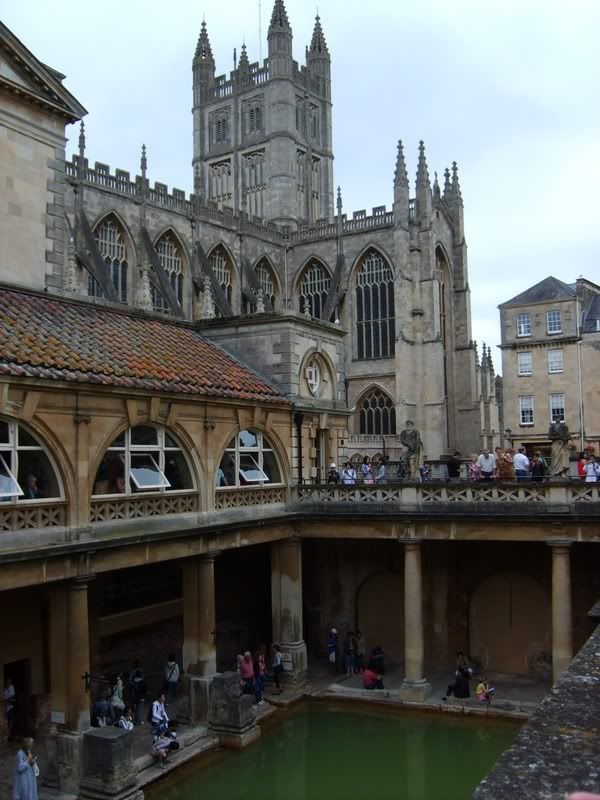 The Roman baths, Bath Abbey, and the Pump rooms are all located on the same square. The Pump Rooms served as another fashionable gathering place during the day, as well as providing cups of the sulphorous water that was supposed to be so beneficial to your health. We tried some of the water, and then decided that some things are worse than bad health...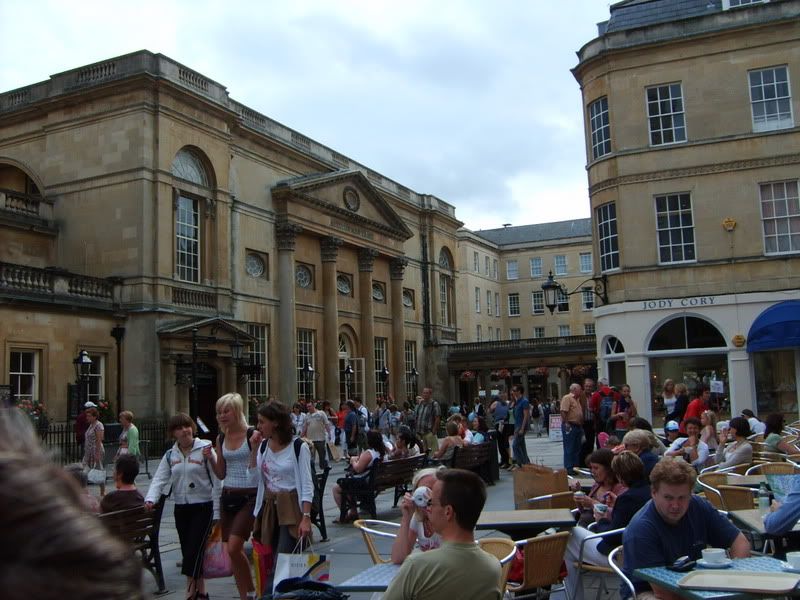 Lacock Village (Meryton in "Pride and Prejudice")
Having toured Bath to our hearts' content, we set out in the afternoon for the quaint village of Lacock, only a few miles to the East. Used as Meryton, the village frequented by the Bennett sisters in the 1995 "Pride and Prejudice," Lacock is the perfect little English village. We first toured Lacock Abbey, a 13th century nunnery that had been converted into a fine country house in 1539.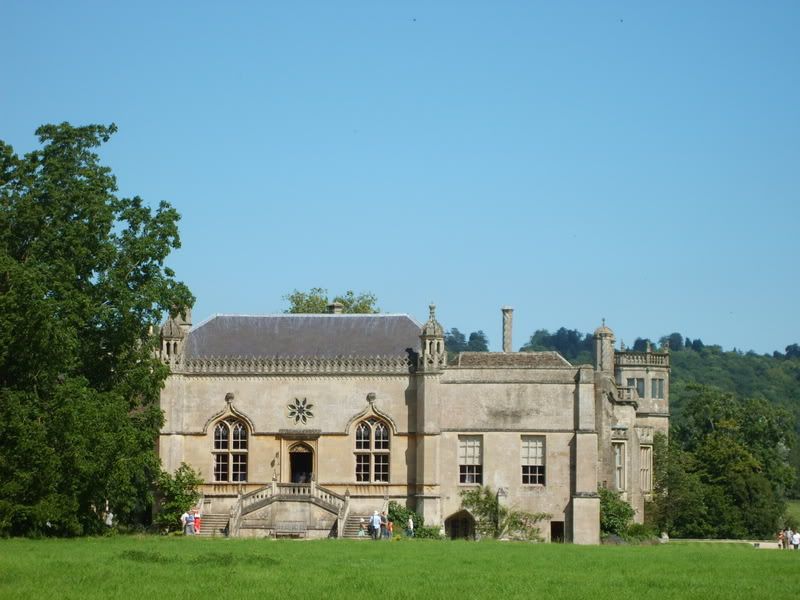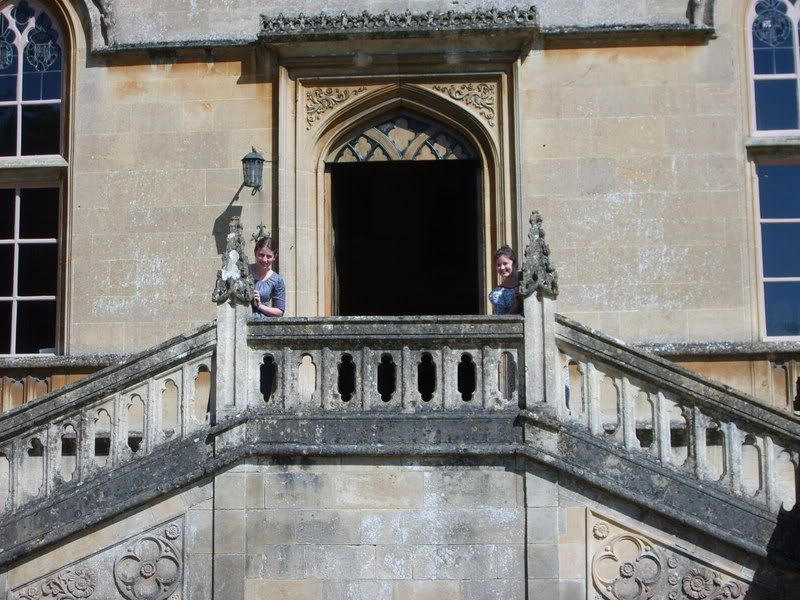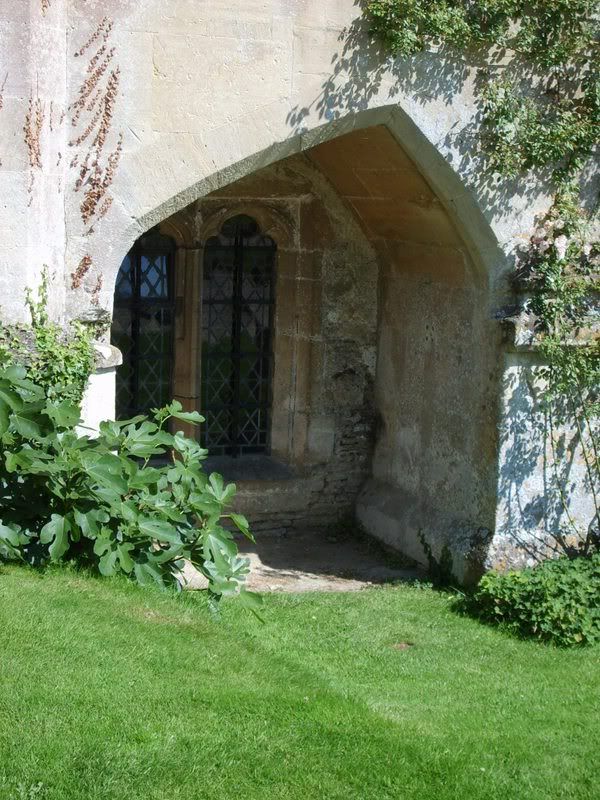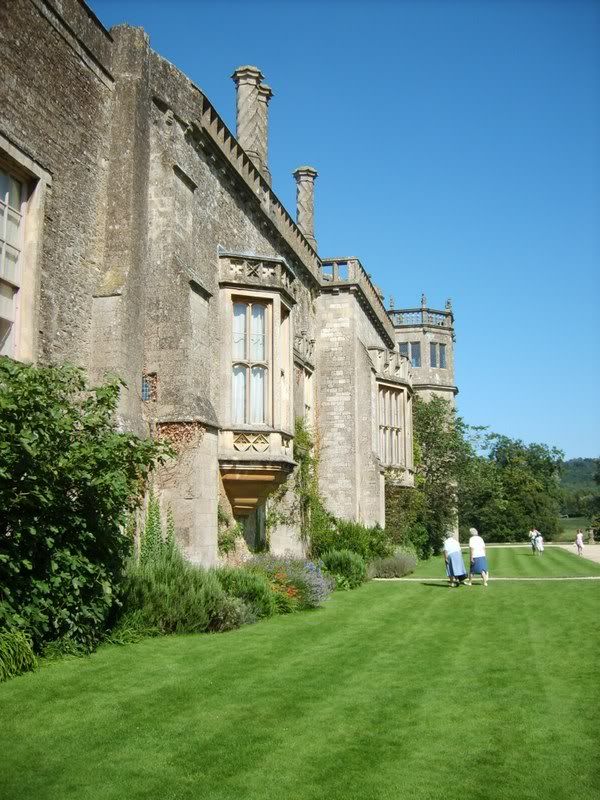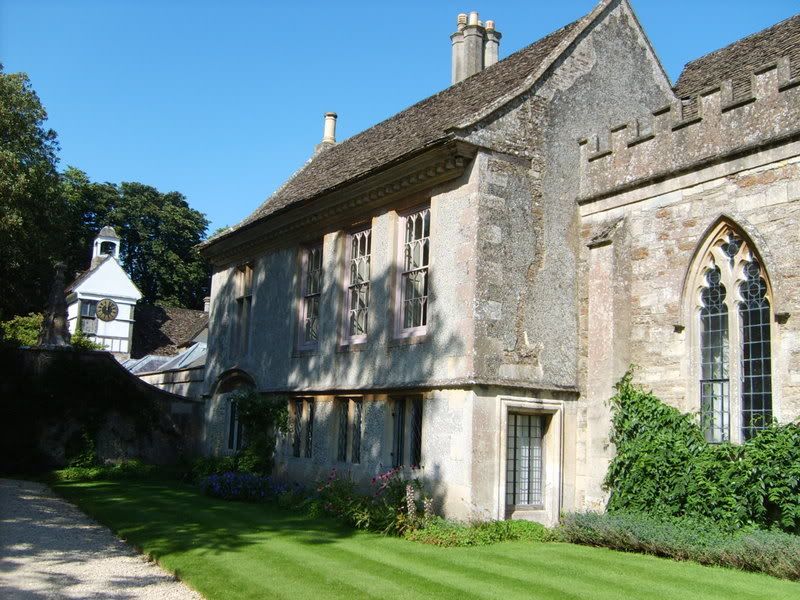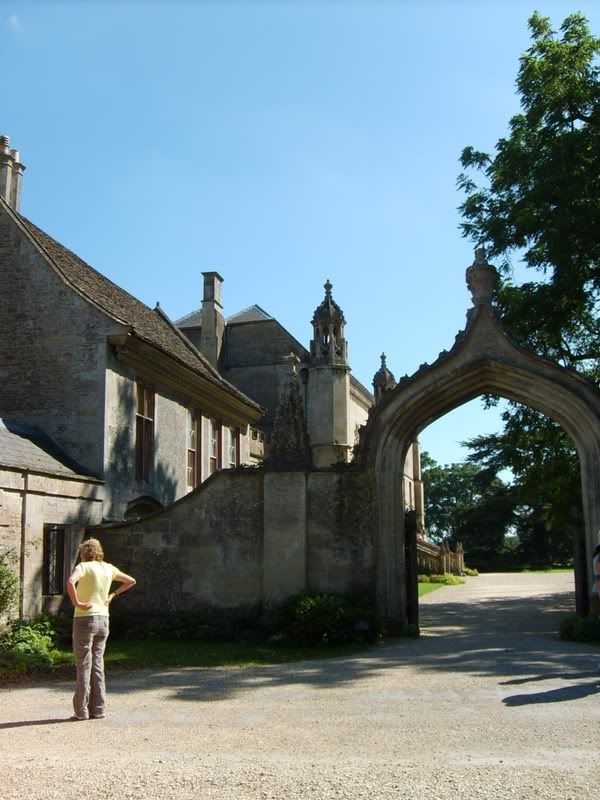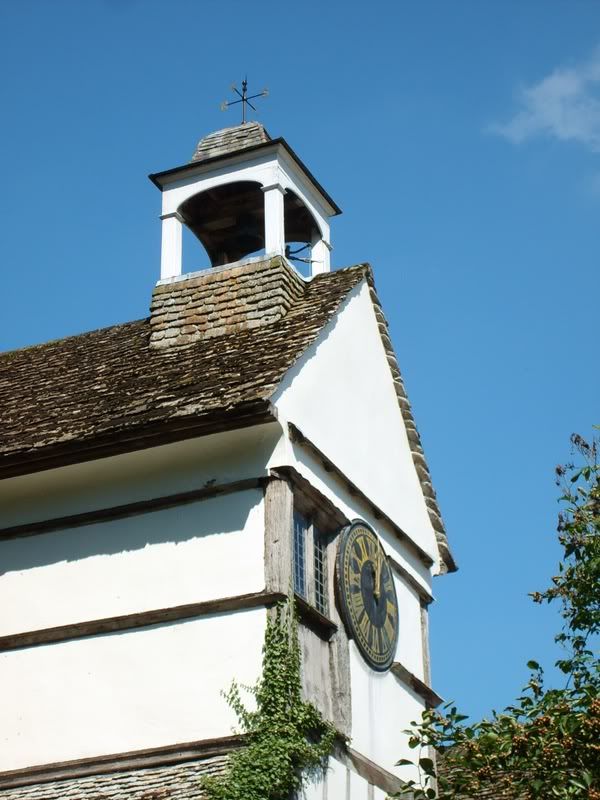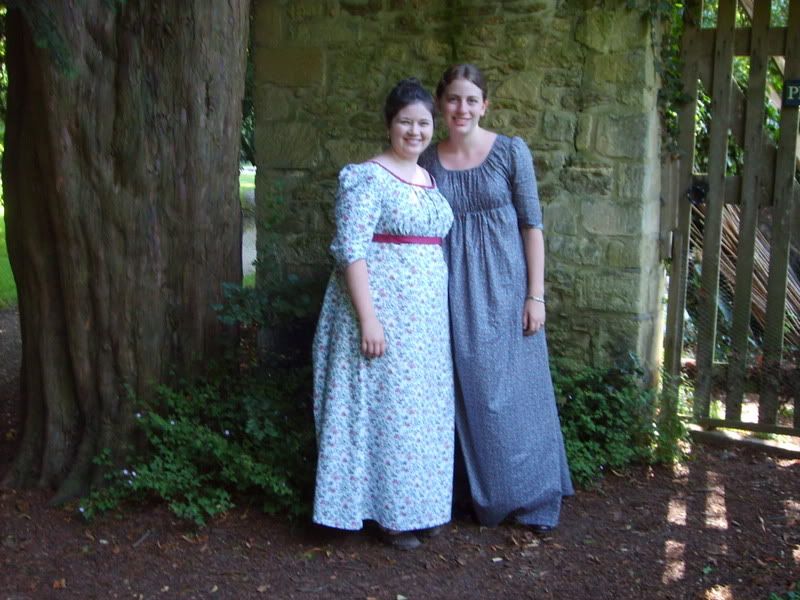 You must be prepared to see many pictures of Lacock village, because it was simply too picture-perfect for words!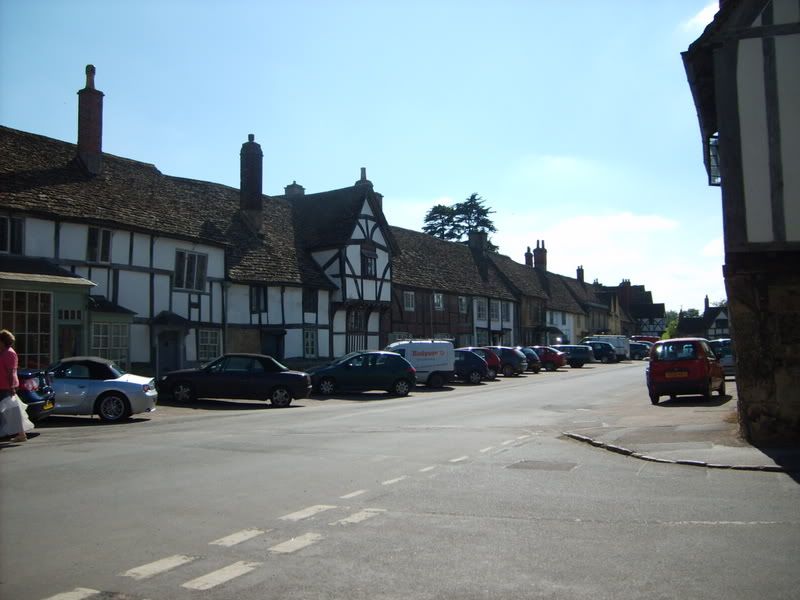 We stopped and had tea at King John's Hunting Lodge, a charming little tea room and B&B set back behind a jungle of roses, vines, and flowers.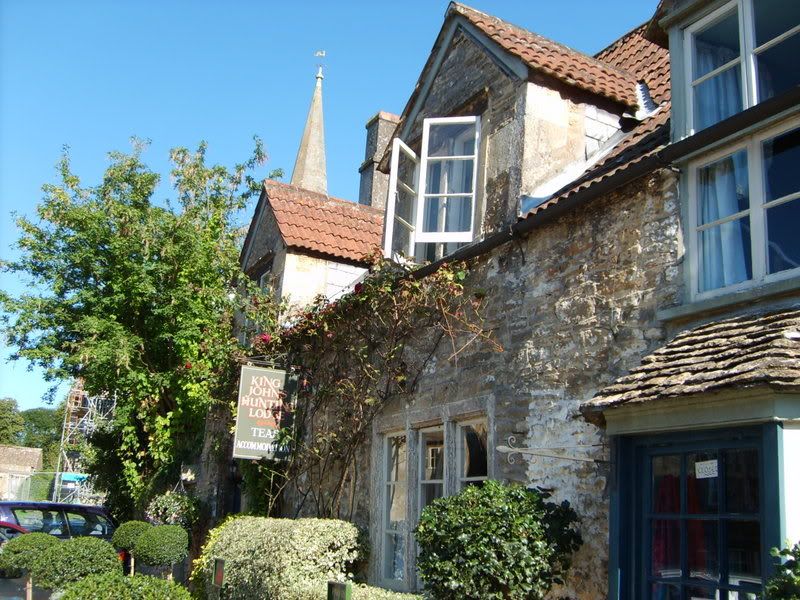 A few more images from Lacock: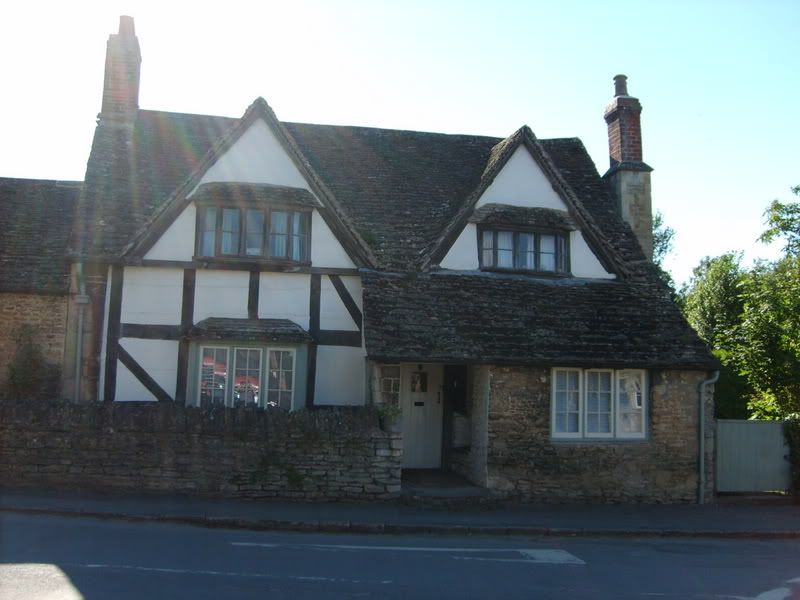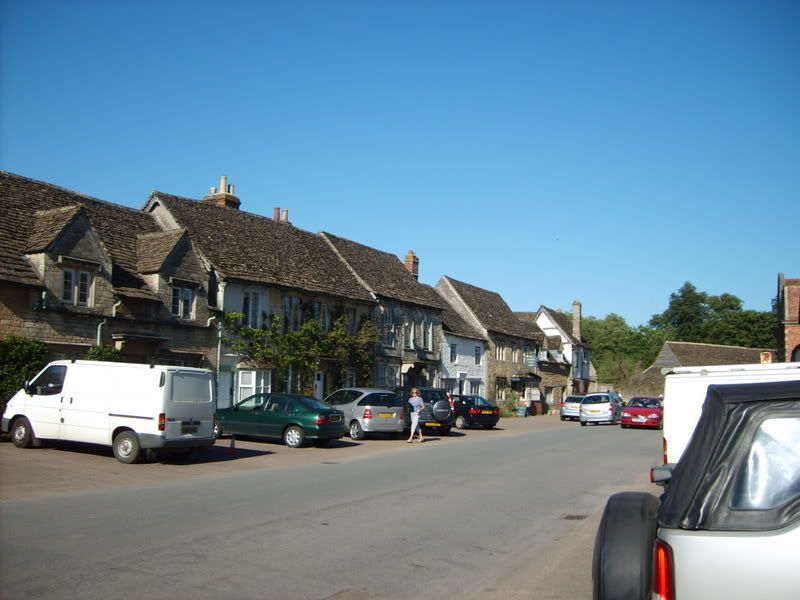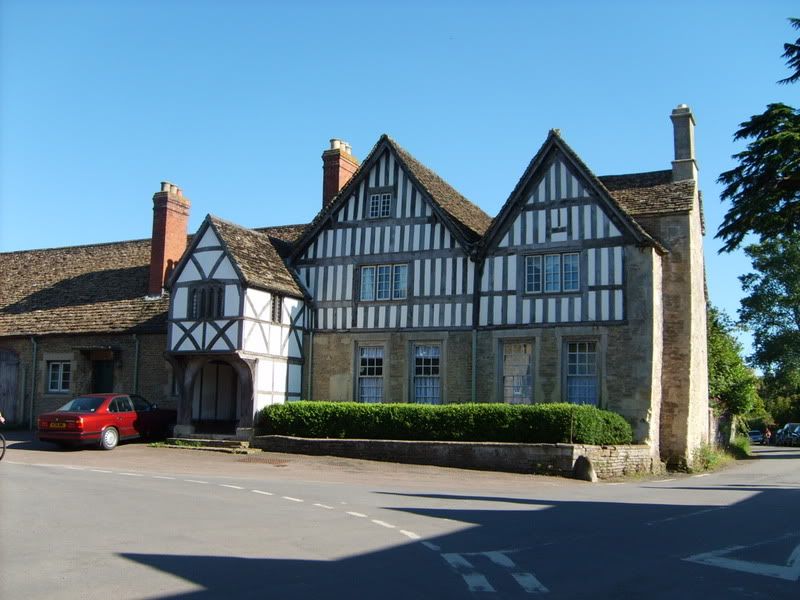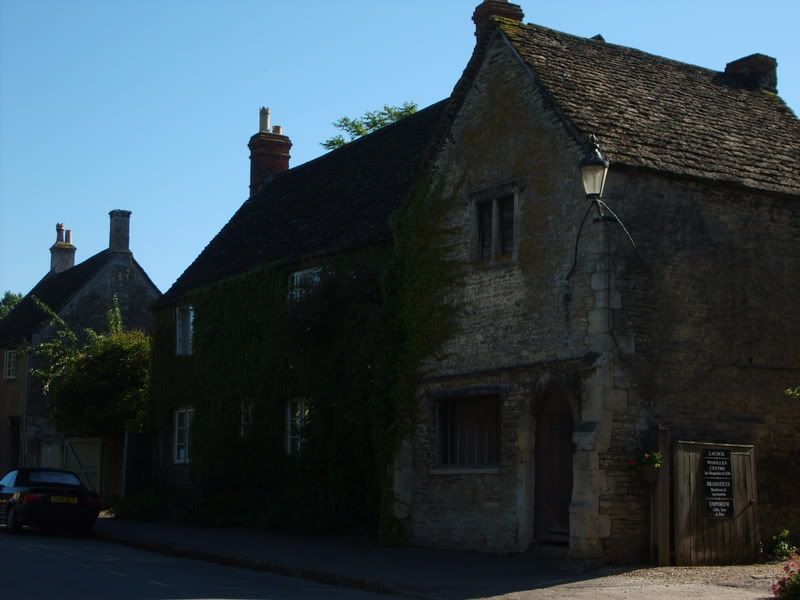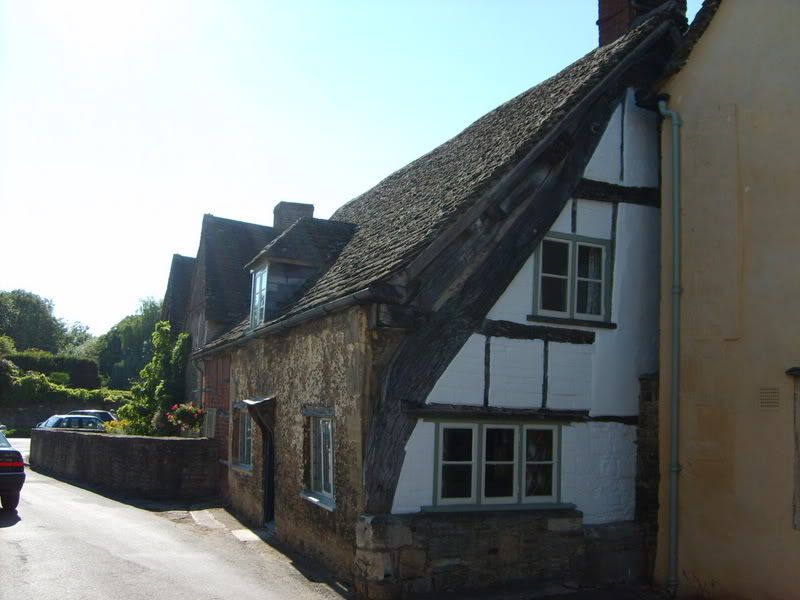 The essence of Lacock: