Friday, July 28th
The British Museum
One simply cannot visit London without stopping by the British Museum. We did not have a great deal of time to browse, but a friend on this side of the Pond directed to some of the best items – particularly those with Biblical connections. Most of the ancient stone artifacts in the museum were not even under glass! There were thousands of years of world history at your fingertips.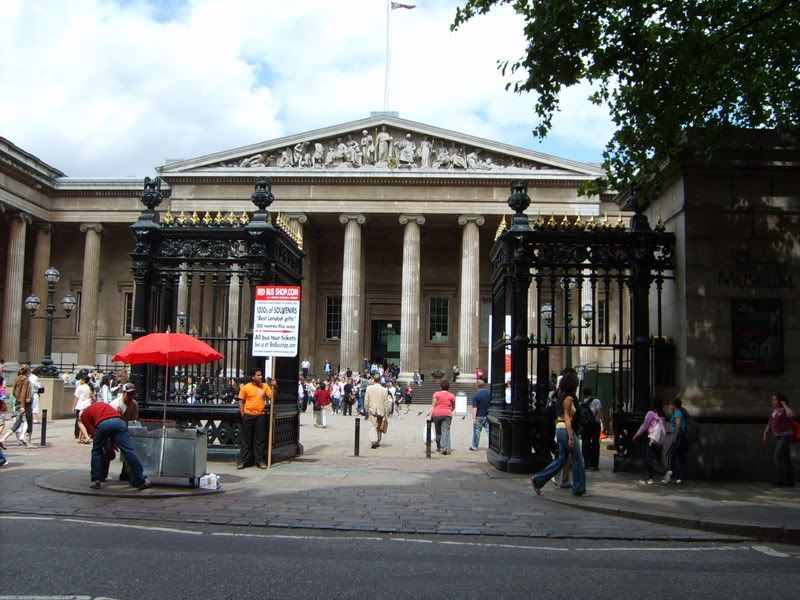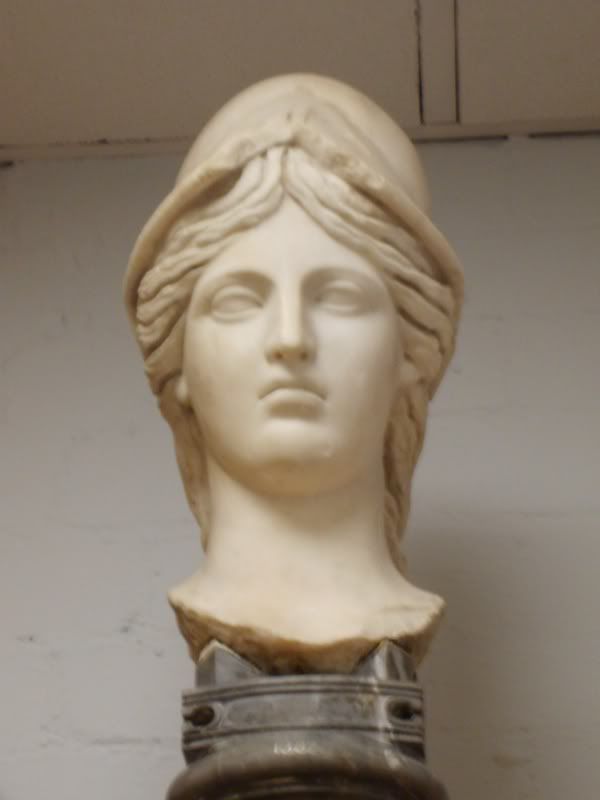 This instrument was possibly played by Queen Elizabeth I: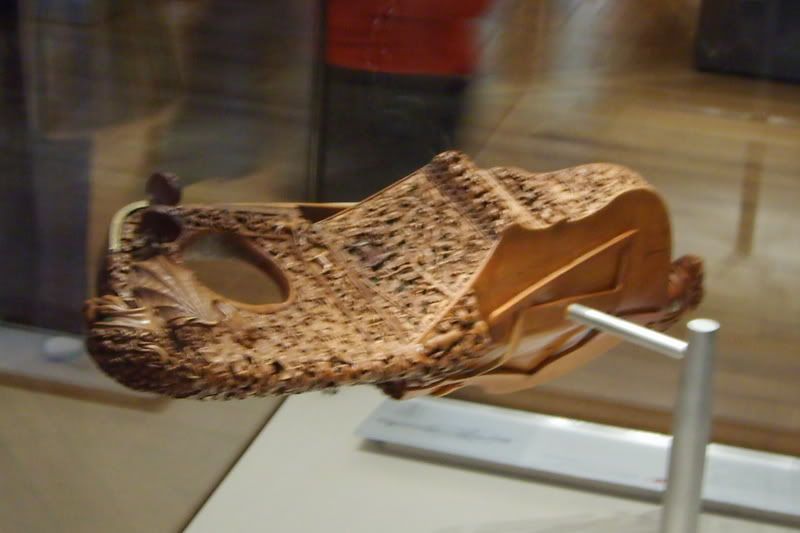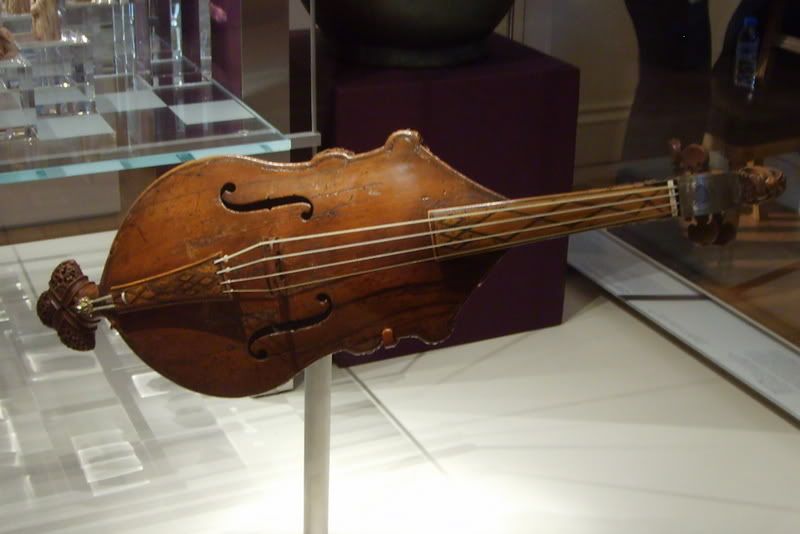 No sharing shoes here: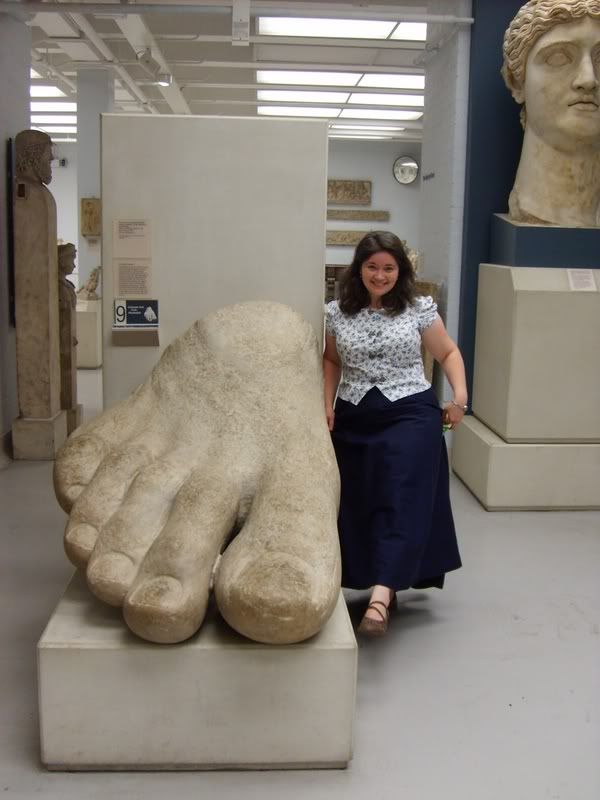 We saw the lovely Rosetta Stone, the mask from Sutton Hoo (which is on practically every copy of "Beowulf"), and even one of the little medallions that Wedgwood made that pictures a slave on the front and the words "Am I Not a Man and a Brother?" Here is a snapshot of our tour guide…*ahem*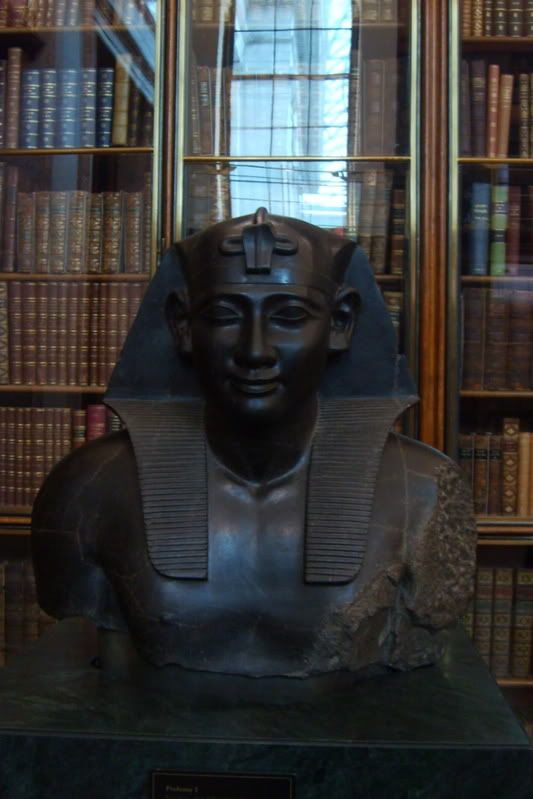 Well, anyway, after many detours we made it out of the museum and stopped at a little pub for fish and chips and a pint…of coke.
The Charles Dickens House Museum
The Charles Dickens House Museum was only a few blocks away on Doughty St.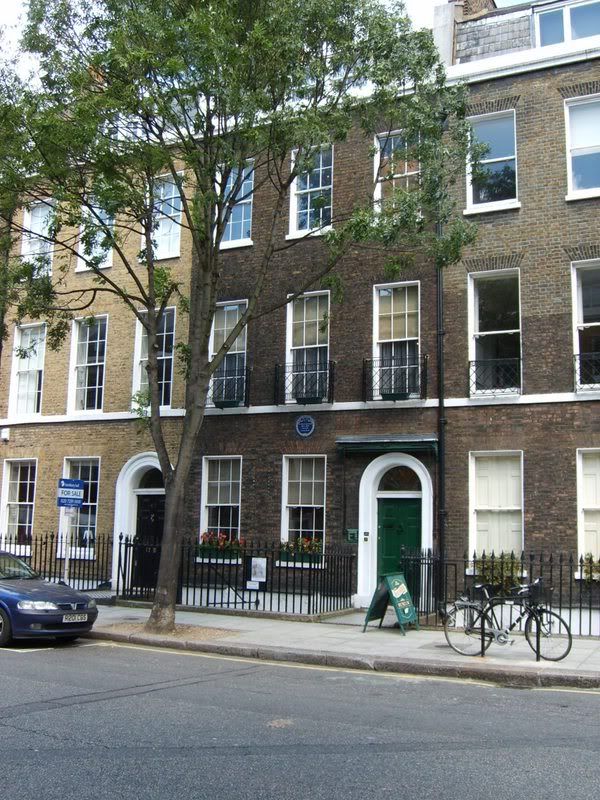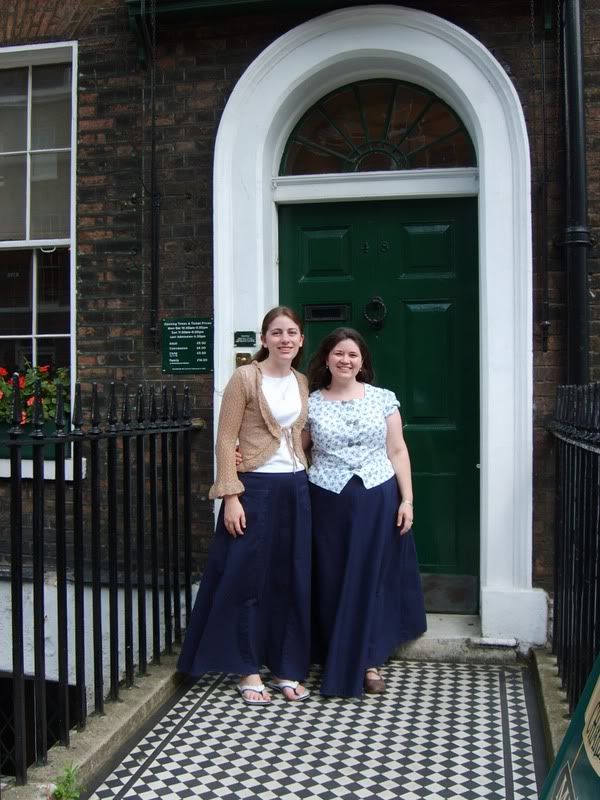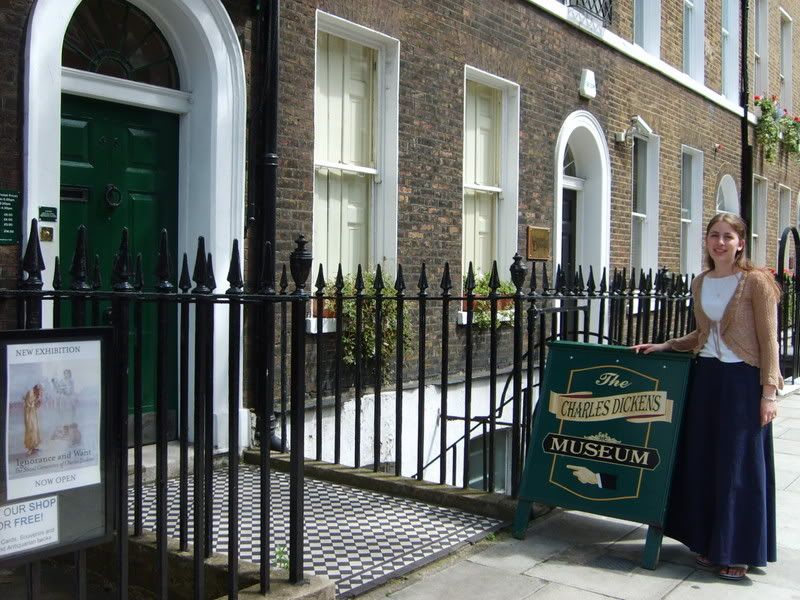 This house was one of the places that I most wanted to see on our trip, and our visit was certainly no disappointment. There was a library of his works in the basement housing just about every edition of his works that has ever been published. They also had his writing desk – to think of the masterpieces that the little, unassuming wooden writing desk accommodated! The house was a typical narrow Georgian townhouse, but had three upper floors. Much to my delight, it was the sort of museum that you wander around at will. Here is one of the very staircases that Dickens used to walk up and down every day: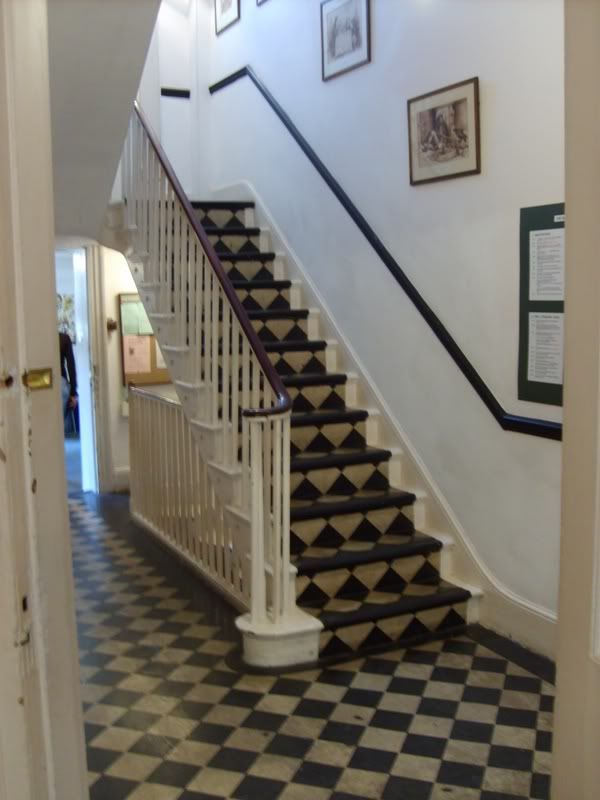 Due to a problem at our tube stop, we had a rather unexpected walk. But on our way, we noticed that one of the townhouses we passed had a plaque on it indicating that Alfred Hitchcock had lived there in the 20s and 30s!
The National Theatre
We took a backstage tour of the National Theatre, which was quite interesting. Not only did we tour the three unique theatres, but we also had the opportunity to visit the various shops that build the sets and props. The scope of what they do is absolutely astounding! The building itself is quite ugly and modern, but the theatres are fascinating. While we were in the medium-sized theatre, they tested the sound effects for the play that night, "Hothouse," about a psych ward. Let's just say that judging from the terror I felt at just the sounds and lights, I'm very glad we didn't see the play!
Mom and Tiff ended the day with "Les Miserables," but Dad and I headed back to Earl's Court – with a stop at McDonald's for a Flake McFlurry! – to rest up for our adventures on the morrow.