Thursday, July 26th
A Turn About London
Our plane tickets had come with a complimentary Bus tour, so that was our first destination of the day. We hopped on at Hyde Park Corner and sat on the upper level. You have probably already seen pictures of these places, but I'll post a few pictures that I liked in particular.
Big Ben and the Houses of Parliament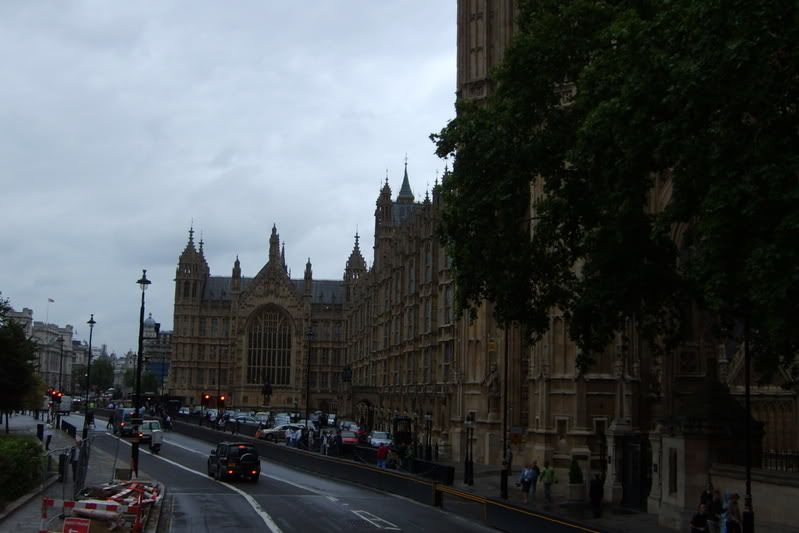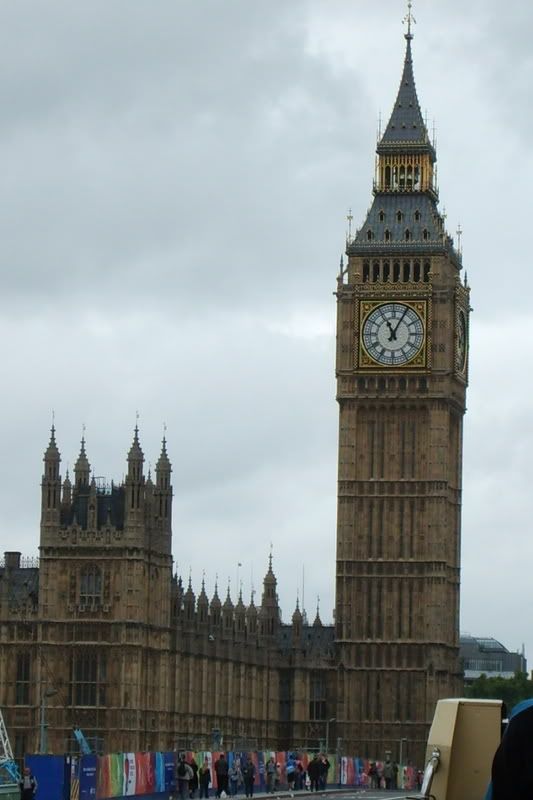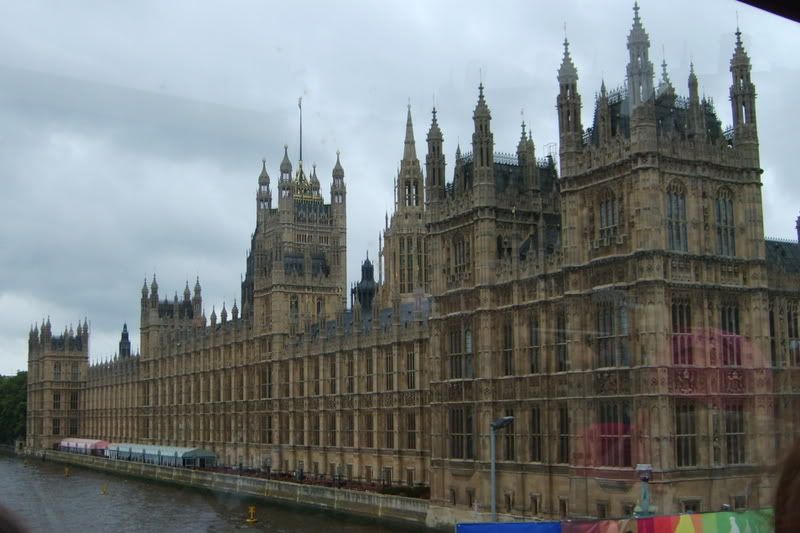 Tower Bridge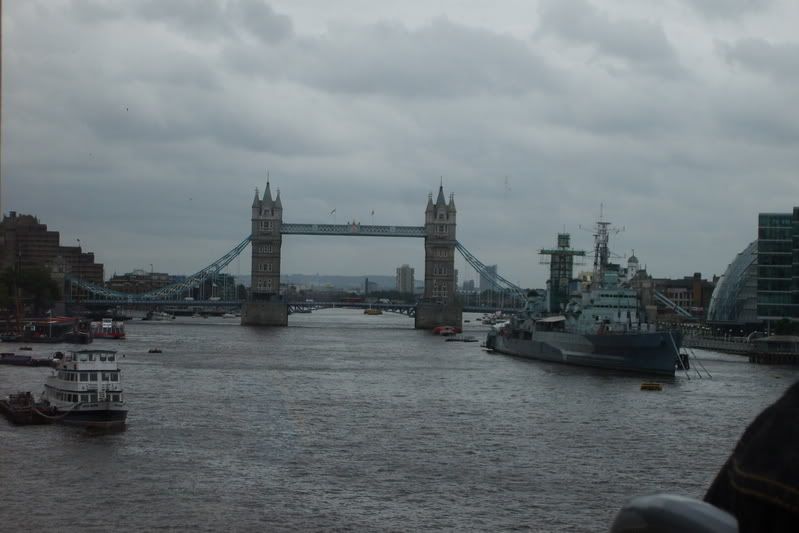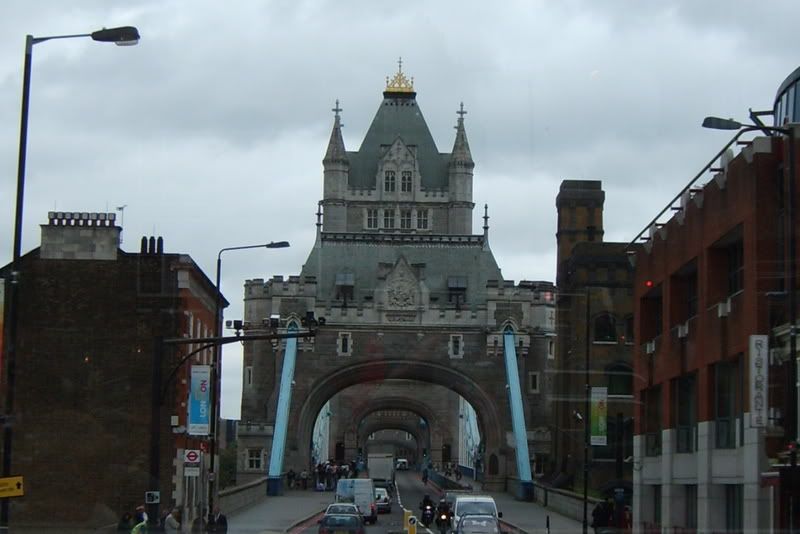 Westminster Abbey: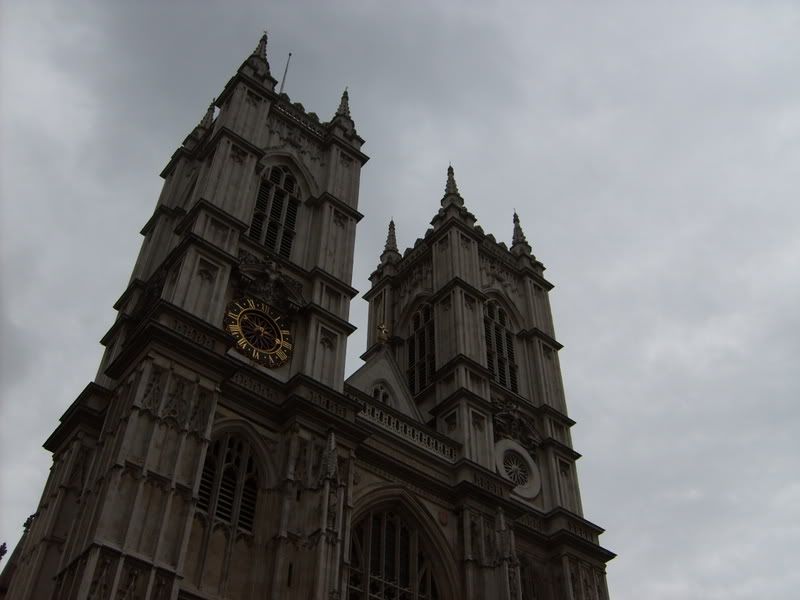 The Albert Memorial in Hyde Park: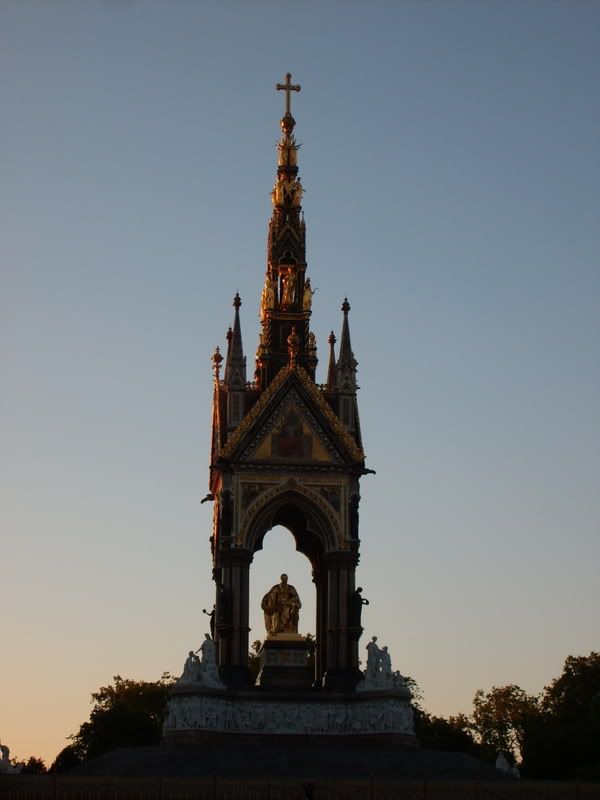 Two classic London sights -- a beautiful park and a double decker bus: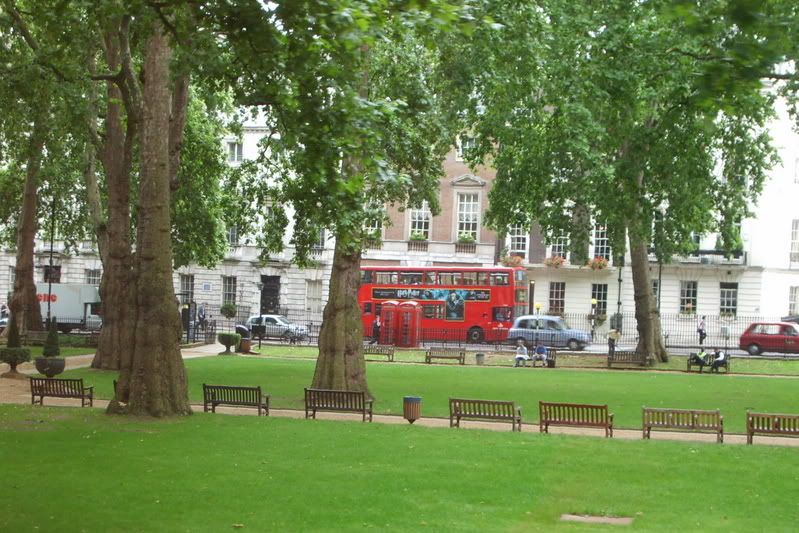 The Marble Arch: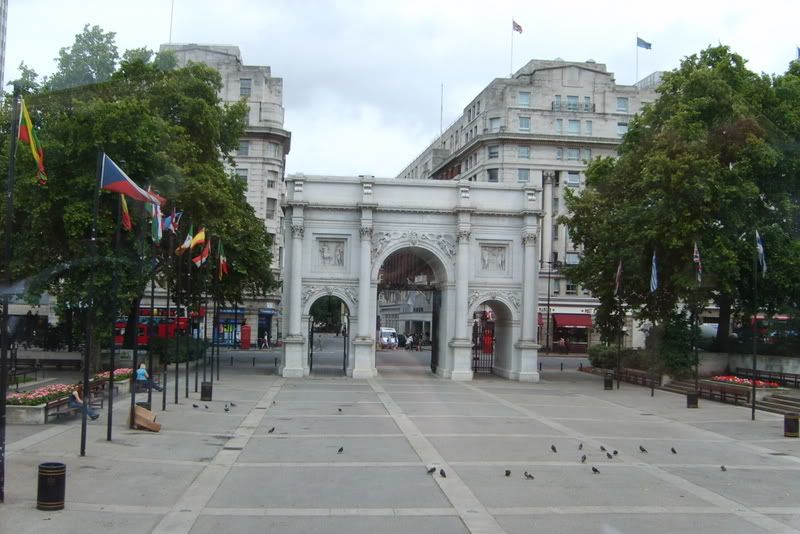 Trafalgar Square -- Lord Nelson and his constant companions: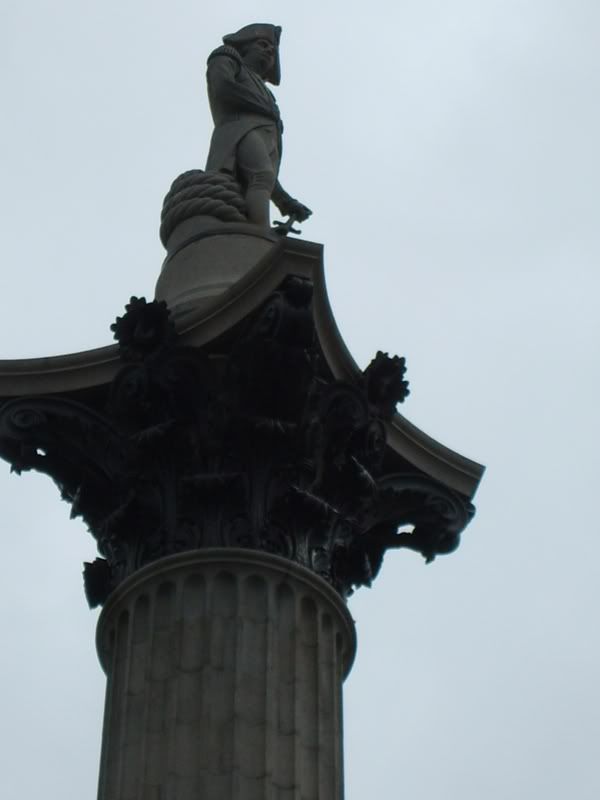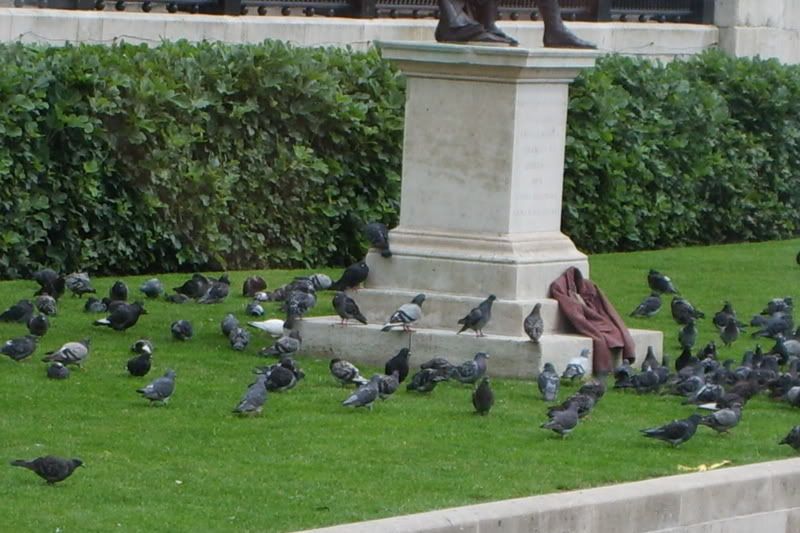 Her Majesty's Theatre -- home of Phantom of the Opera: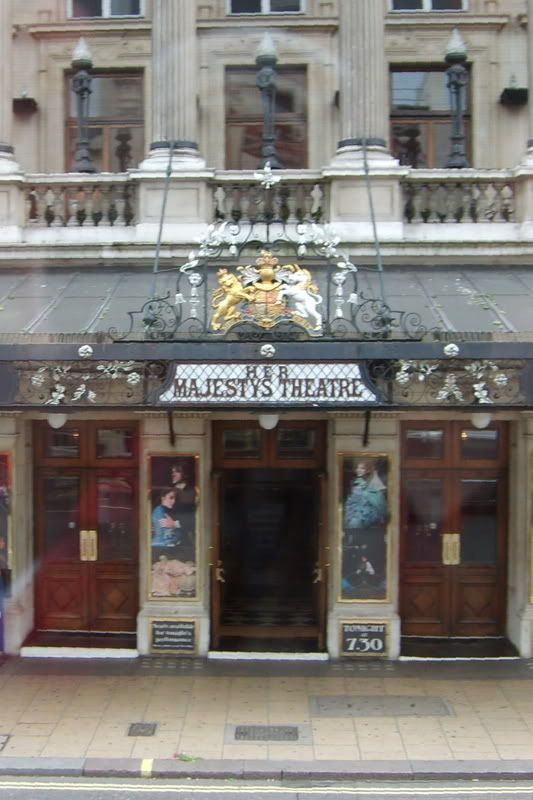 Waterloo Station: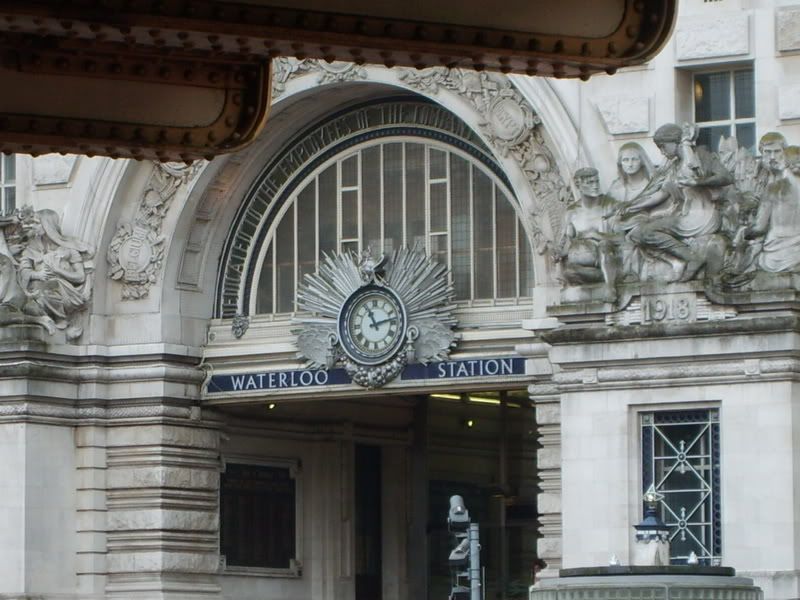 The magnificent Royal Courts of Justice: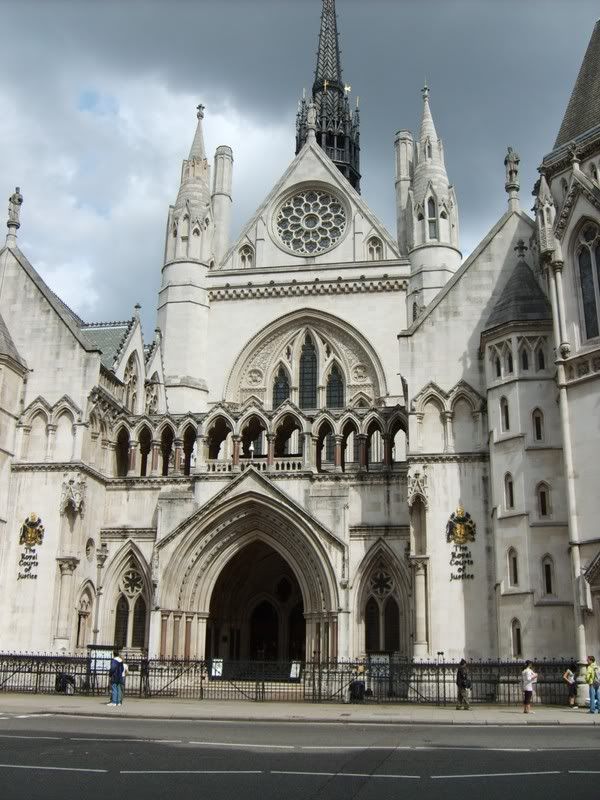 One of many beautiful statues in London: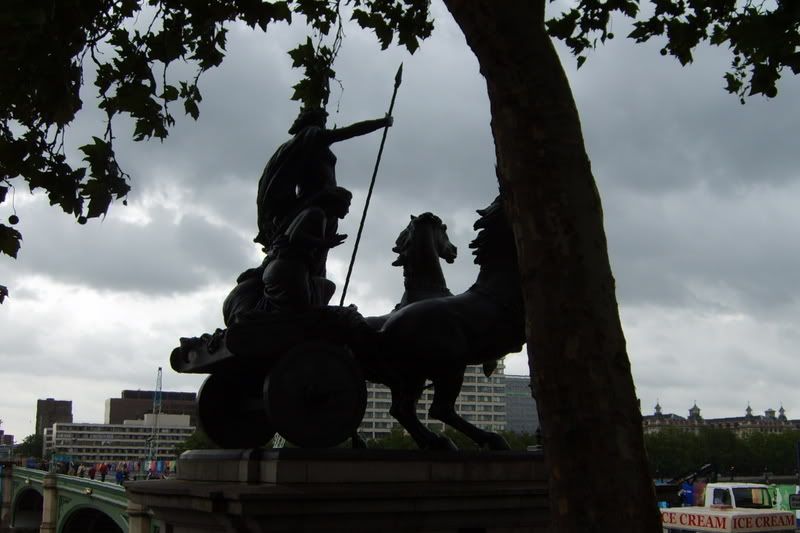 The architecture was simply stunning. So many styles, and they all seemed to fit together perfectly!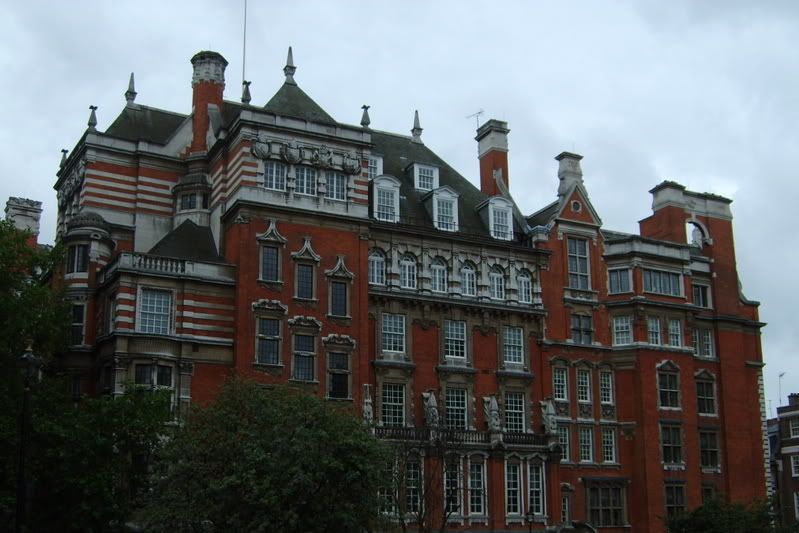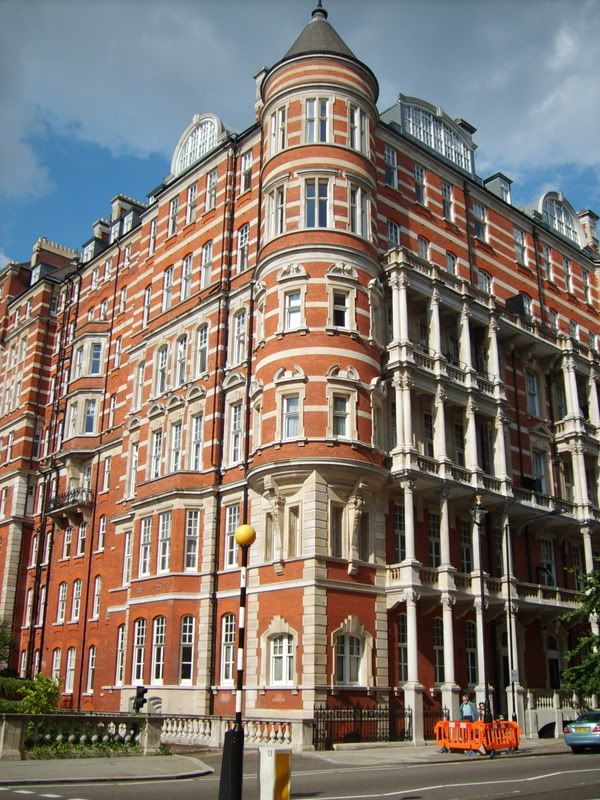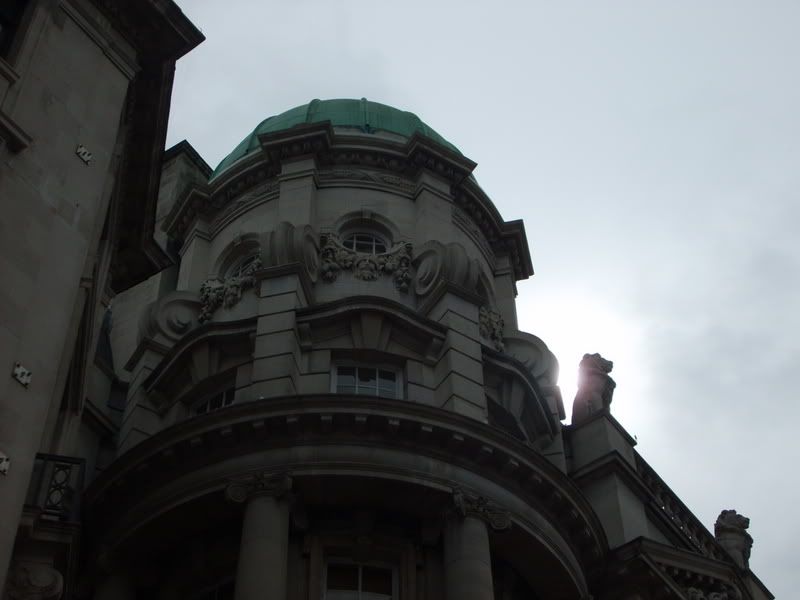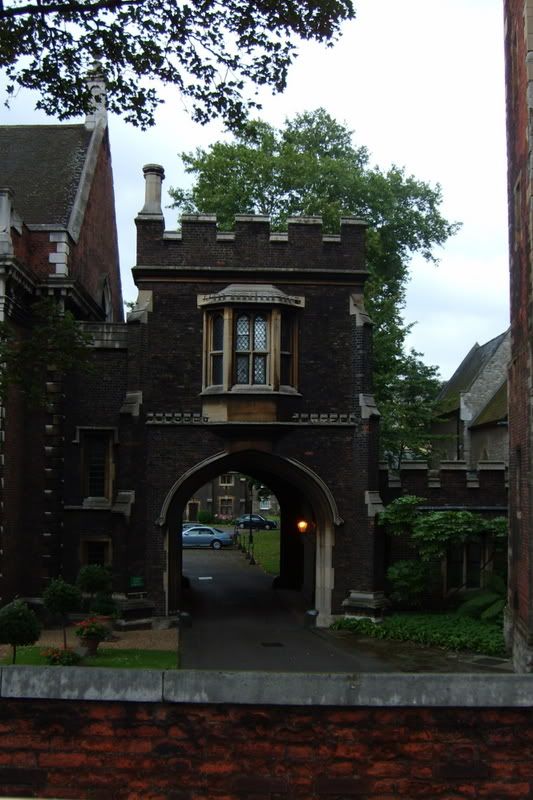 One of the Royal Horse Guards: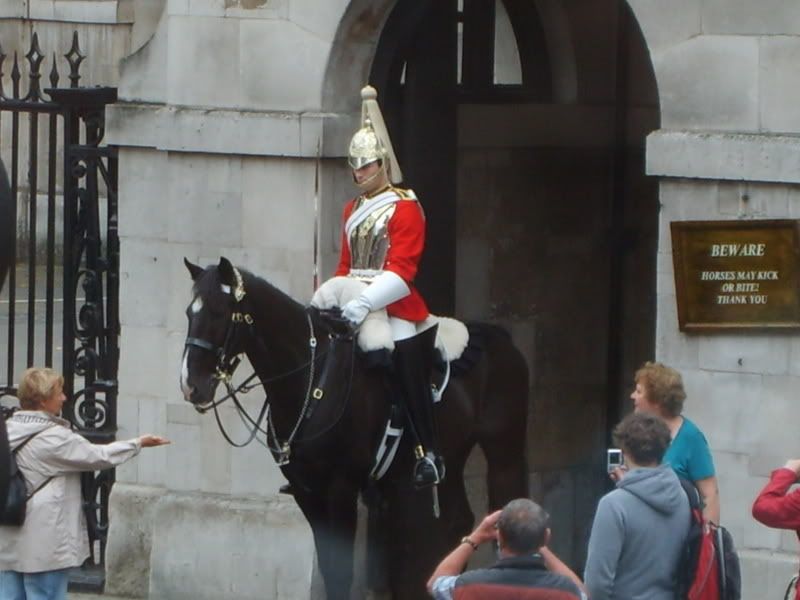 A portion of a Roman wall across the street from the Tower of London:
The Tower of London
We hopped off the bus at the Tower of London and toured the inside. We saw several Beefeaters (Excuse me, Yeoman Warders), and even took our picture with a particularly furry, cuddly chap. Come to think of it, he didn't look too much like the other Warders… Oh well, he was a sweet old teddy bear!
Here are a few other views of the beautiful Tower compound: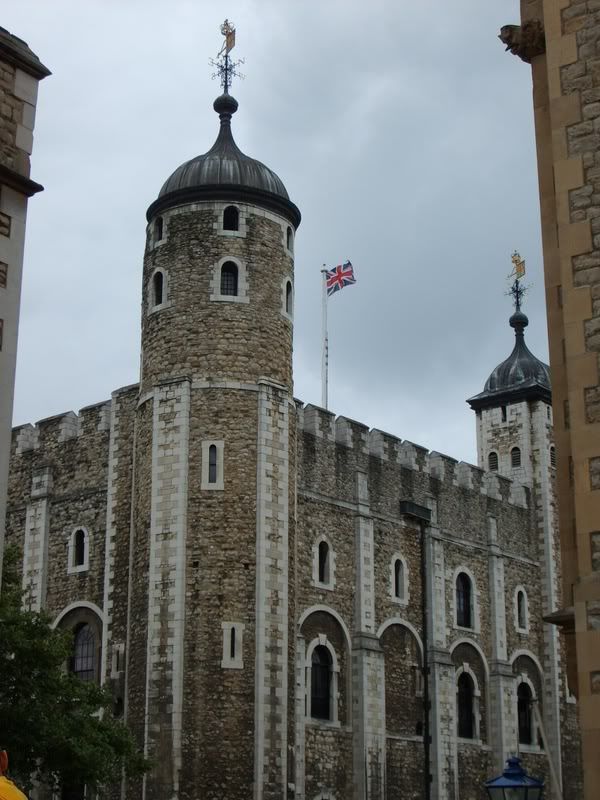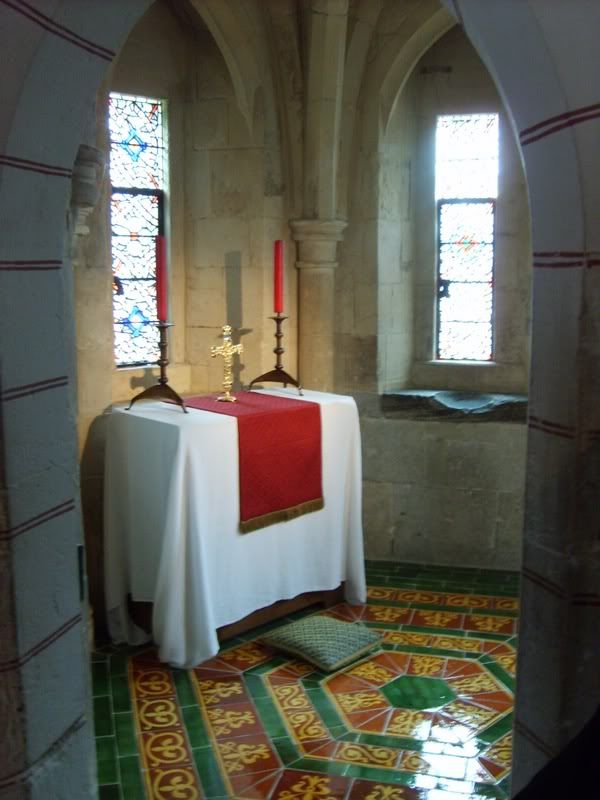 As we wandered around one of old halls, we looked out a window and saw that the Tower Bridge drawbridge had been raised for a ship to pass: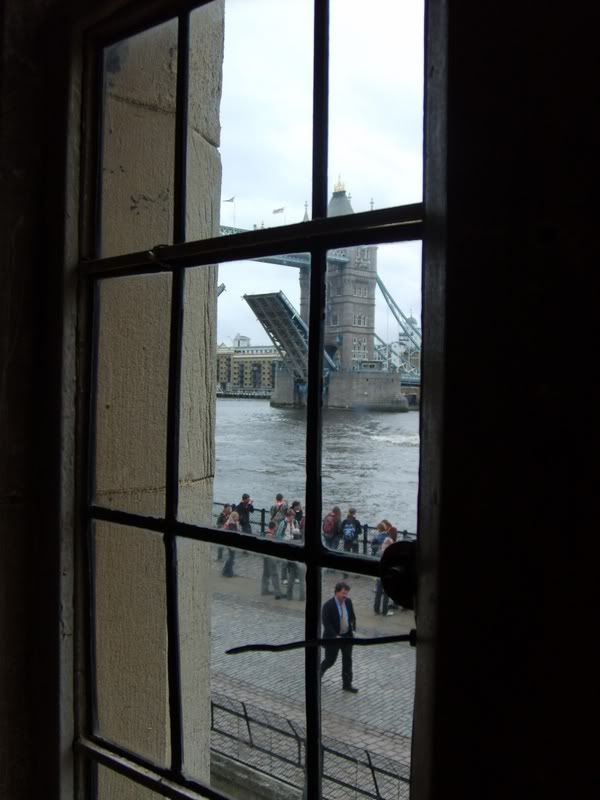 Charing Cross Road
Eventually abandoning the Big Bus Tour, we caught the tube and rode to Leicester Square. After checking for theatre tickets, we took advantage of our proximity to Charing Cross Rd. to do a little book shopping. It was almost overwhelming to see so many antique books! But when you have to double the price to account for the exchange rate, most of them went out of range. Having seen the movie "84 Charing Cross Rd," I was in high hopes that No. 84 would be a delightful little second hand bookshop. It turned out instead to be a rather modern Pizza Hut. But, since I was not especially fond of the movie whose title matches that address, and since the food at Pizza Hut was quite good, I was not overly disappointed to eat at 84 Charing Cross instead of shop there!
We finished the evening by attending Agatha Christie's "The Mousetrap" at St. Martin's Theatre, which is a perfectly delightful Victorian theatre – complete with red velvet seats and an ornate ceiling. Tiffany and I spent most of our "binocular" time examining the actors' costumes! The lead female had a particularly nice 50's housedress that we fell in love with at once... but these are the ravings of a costumer. But really, what better way could there be to end an evening than with some Agatha Christie?