Sunday, August 12th
Cambridge
We started the day by attending church at Cambridge Presbyterian Church (
http://www.cambridgepres.org.uk/index.html
), which is pastored by one of our acquaintance, Ian Hamilton. Unfortunately, Pastor Hamilton was preaching in the States the Sunday we were there! But the pulpit supply was a friend of the Naylors (the pastor's family in Wales that we had lunched with the week before). We also met an old friend from a church we used to attend in Valparaiso, FL. She is now married (her husband is in the military) and has an adorable little girl – we had not kept in touch, so it was strange to suddenly re-meet her "across the pond!"
After church, we ventured into Cambridge. This was one of our "walk-and-view" cities, since we had no particular destinations. Cambridge is such a delightful old college town. The buildings seem to heave with centuries of knowledge and study. We ambled around the old streets, drinking in our fill of picturesque architecture.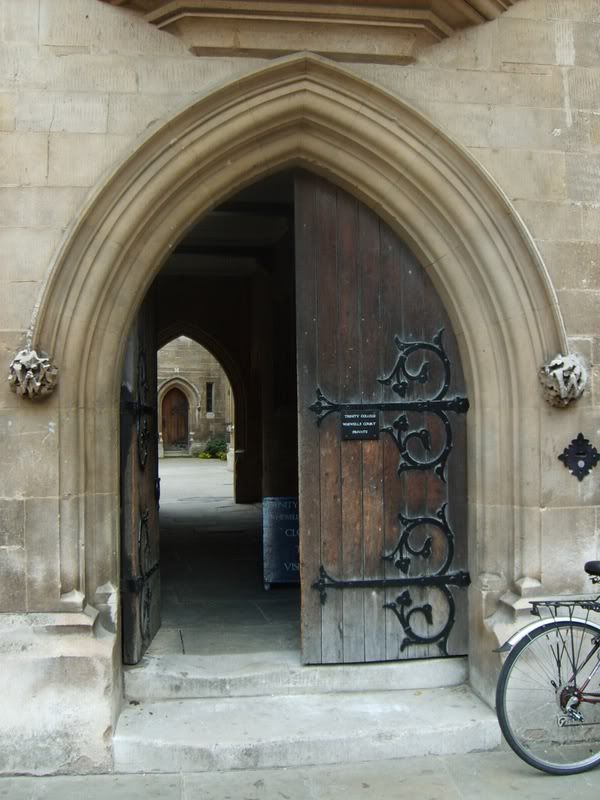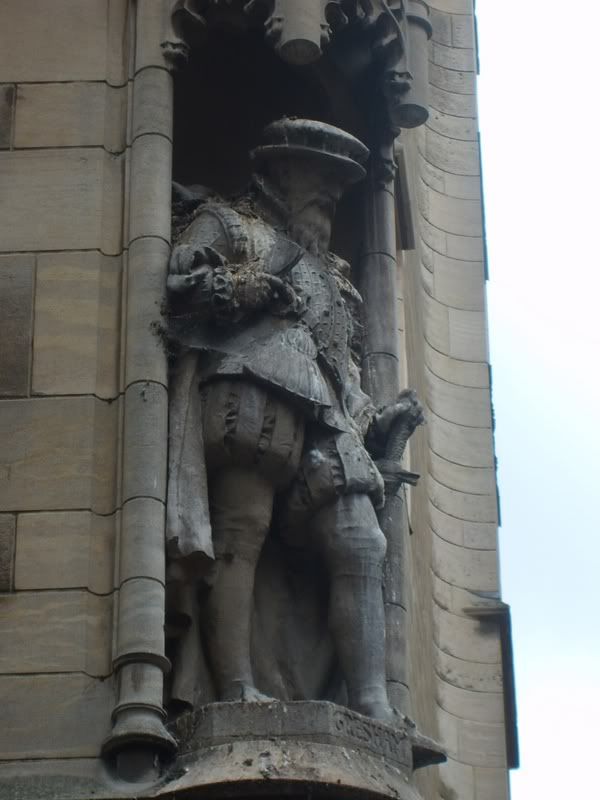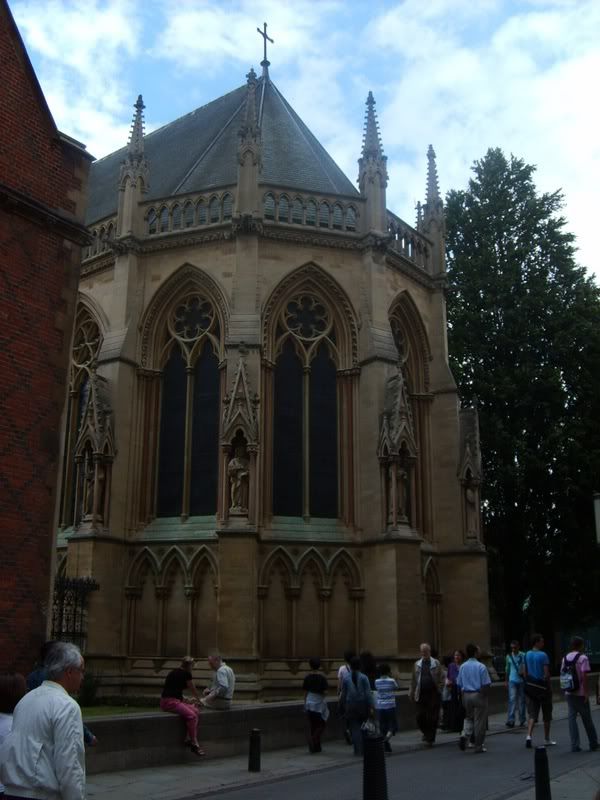 The architecture ranged from medieval...
to Neoclassic.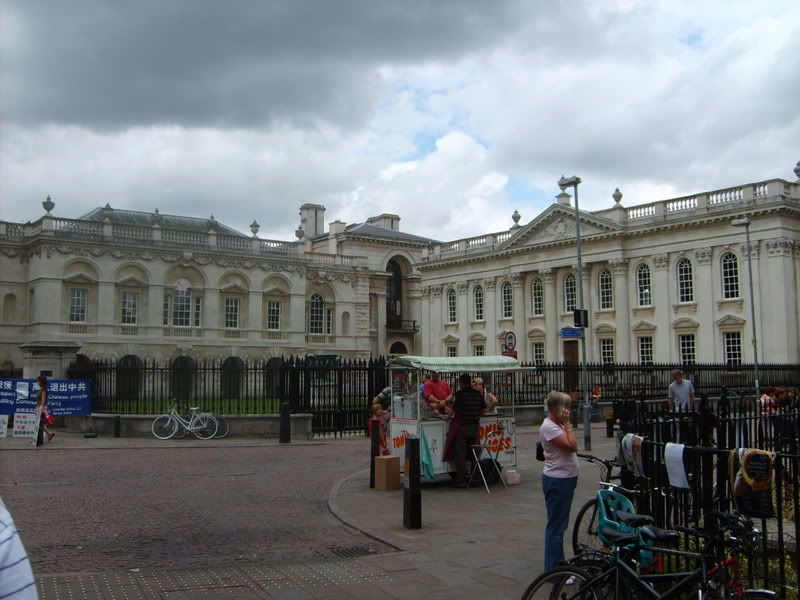 Olney -- John Newton and William Cowper
We stopped by the town of Olney in the afternoon. John Newton, the reformed slave trader who gave us "Amazing Grace," and the famouse British poet, William Cowper, were neighbors here for many years. Newton preached at the village church for over ten years: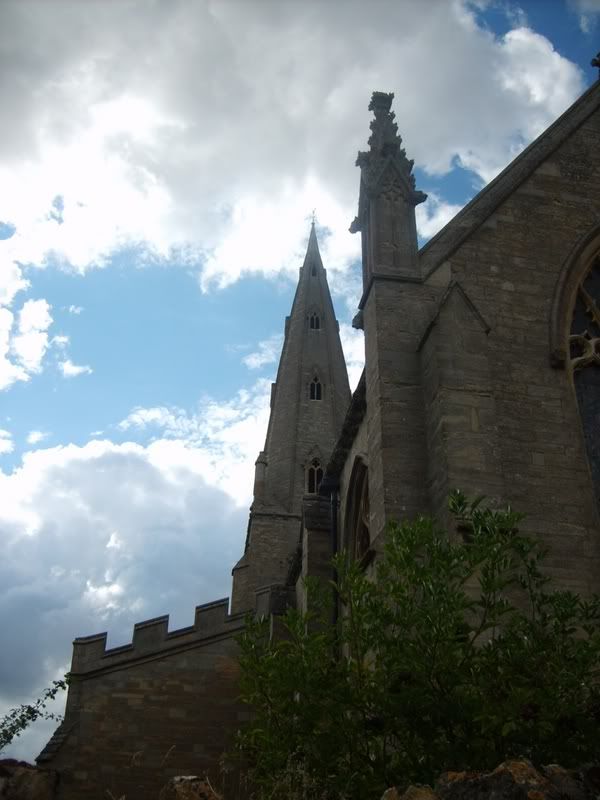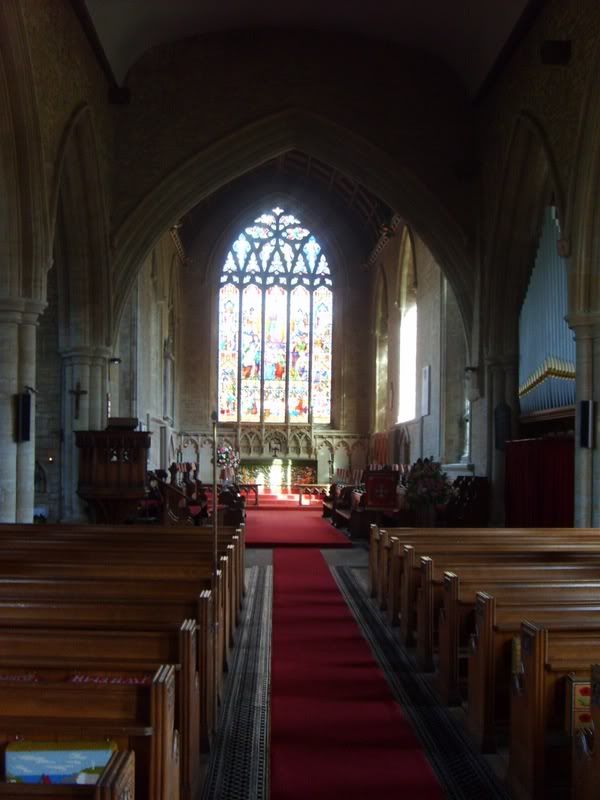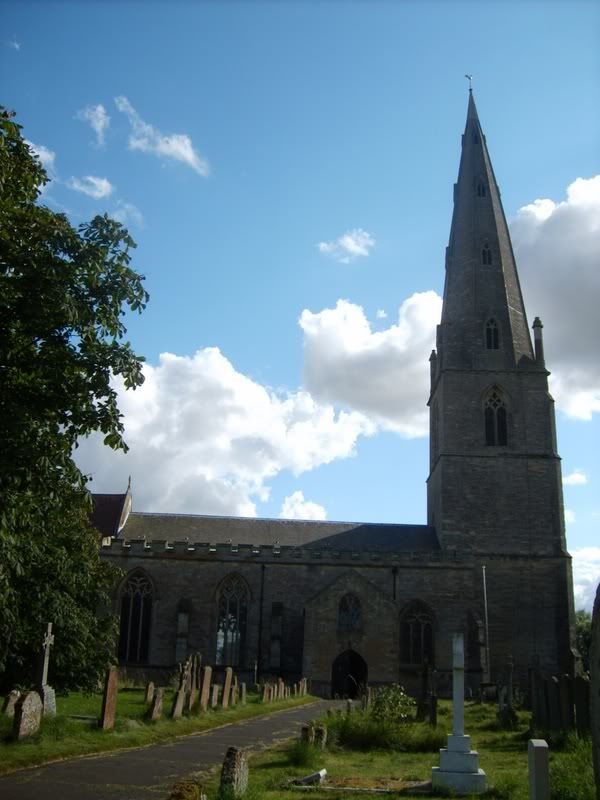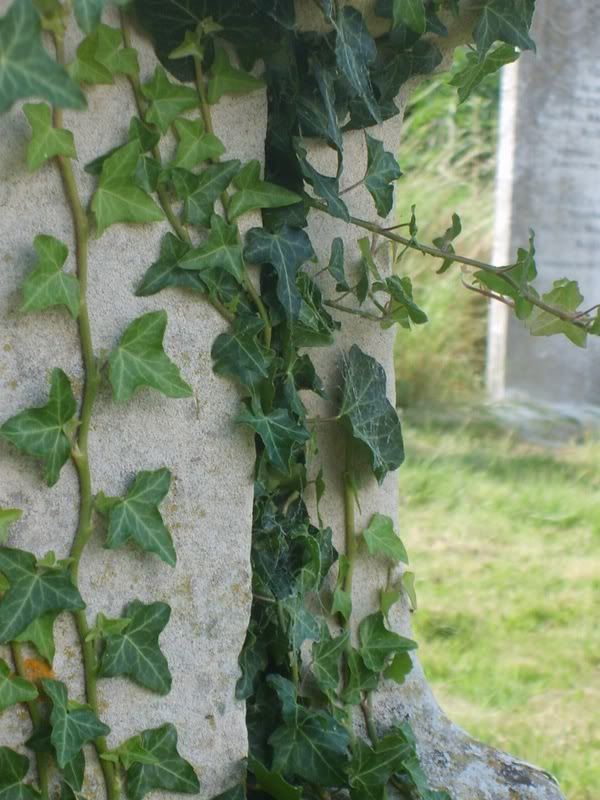 This is John Newton's parsonage. The upper right hand dormer window is the room he used as his study: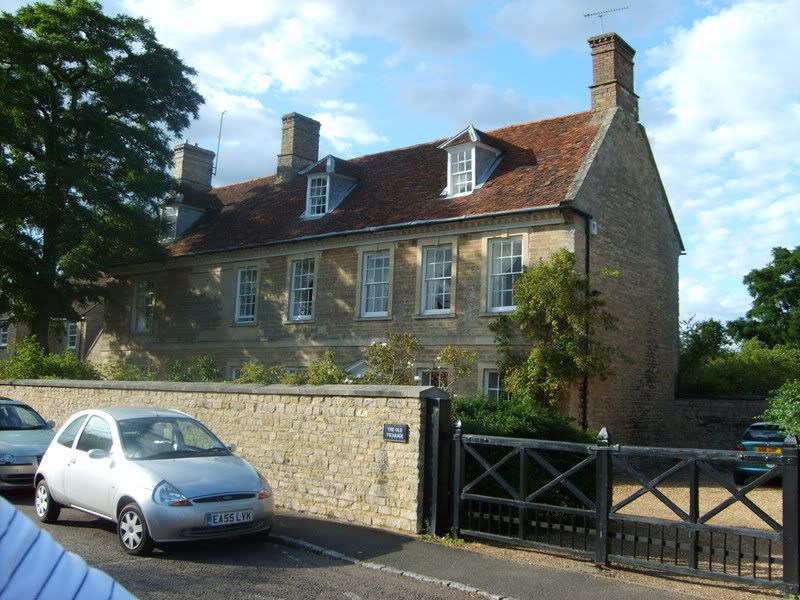 The townhouse in the middle was William Cowper's home.
The museum was closed, but we were able to tour it through the kindness of one of the curators (whom we knew about through mutual friends in the States).The museum had recently acquired one of Cowper's original caps, as well as some other personal memorabilia. We had a lovely visit, and thoroughly enjoyed getting to know our guide, Mrs. Knight, better.