Saturday, August 11th
Hardwick Hall
Saturday proved to be a "National Trust" day (and I cannot imagine a better type of day!). We started out with Hardwick Hall, built by the legendary Countess of Shrewsbury.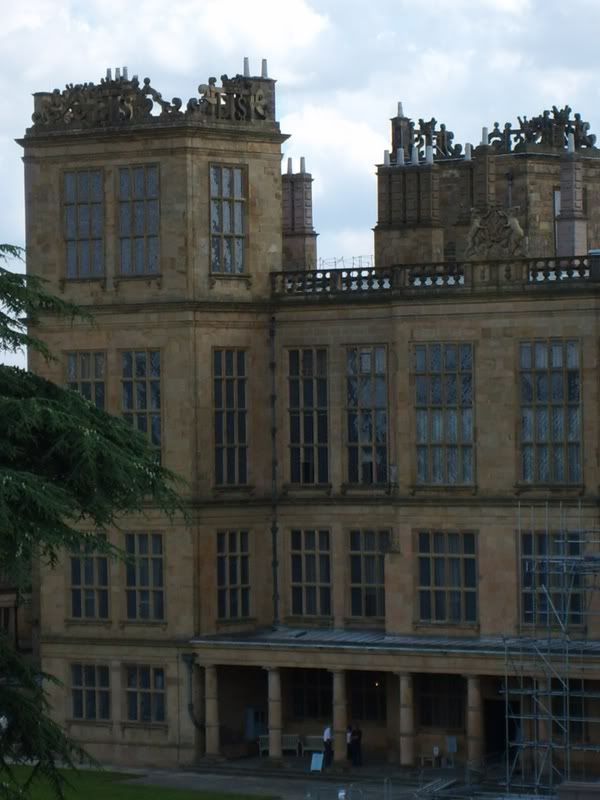 If you look carefully, you can see her initials, "E S," in the decorative scrollwork at the top. Bess of Hardwick was quite the social climber, and survived several husbands. This house, built in 1597, was her "grand achievement."
The ruins of the Old Hall, where Bess was born, can still be viewed in parts. Dad and I climbed the stairs all the way to the top, where we had these views: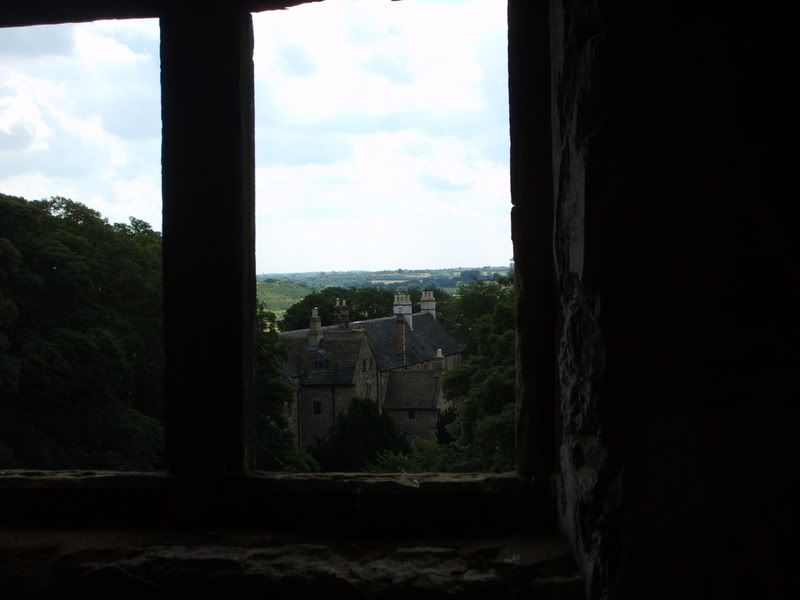 Sudbury Hall
After leaving Hardwick Hall, we drove out to Sudbury Hall -- the house used as the interior of Pemberley in the 1995 "Pride and Prejudice." We had not thought we would be able to see it, but our dear parents surprised us with it!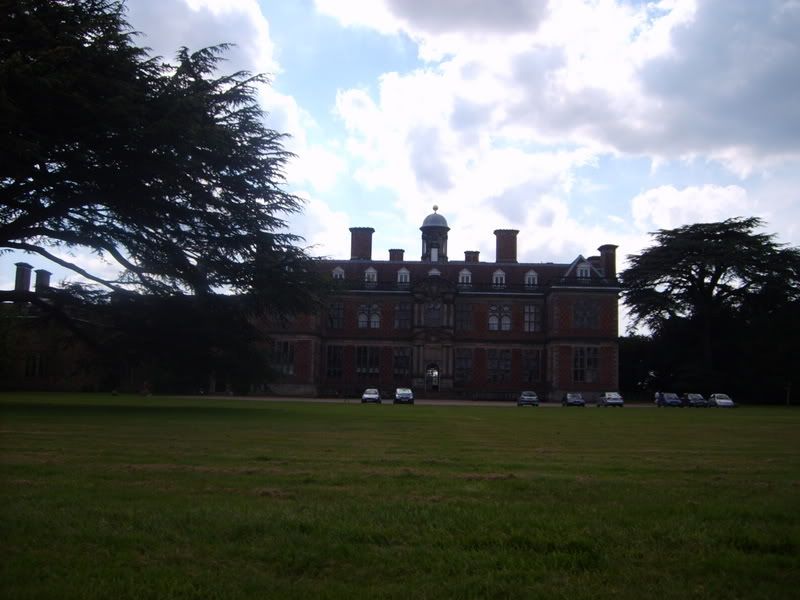 The first thing I saw when we walked inside the house was one of the dresses worn by Kate Winslet in the movie "Sense and Sensibility." I think my mouth must have dropped open! Near it was another costume worn by Emma Thompson in the same scene. We found out that costumes from "Sense and Sensibility," "Pride and Prejudice," and "Persuasion," had been put on display as compensation to the visitors for having the Museum of Childhood closed for refurbishment. Compensation indeed! Several favorites were Mr. Darcy's green riding outfit and Lizzie's cream colored dress worn during her evening at Pemberley. They also had one each of Miss Bingley's and Mrs. Hurst's gowns on display, and you would not believe how ugly they are! Which I suppose was the point...
The house itself was absolutely lovely. We saw the famous plasterwork staircase, the Music room, Mr. Darcy's bedroom, the study, and the long gallery. One room not featured in the movie was the downstairs library -- it was only about 15' by 20' (in other words, minute by the standards of large country houses), but it had two stories of solid books and a little spiral staircase in one corner. I was hopelessly in love with it at first sight.