Friday, August 10th
Hull and William Wilberforce
One of the historic sites that I was most eager to see was the birthplace of William Wilberforce. I had been familiar with Wilberforce's name and importance, but the movie "Amazing Grace" sparked my interest in him. The city of Hull is singularly ugly and industrial (at least what we saw of it was), but Wilberforce's house was a little haven from the bustle of the city.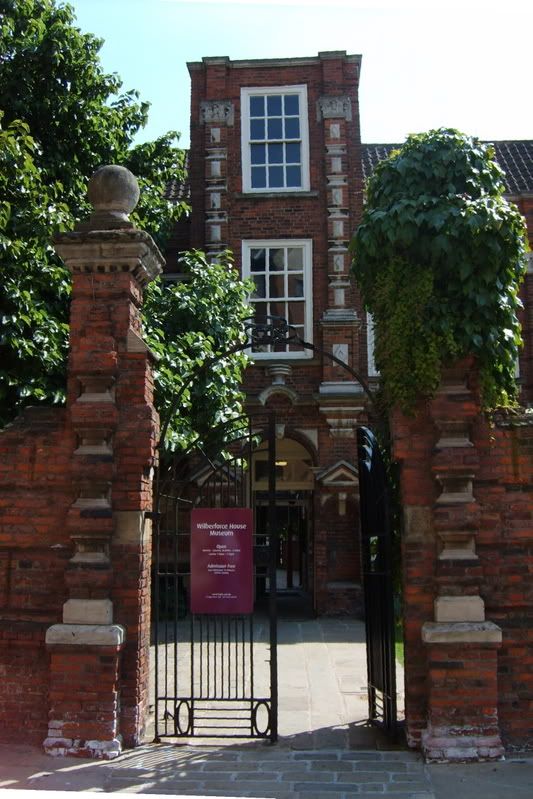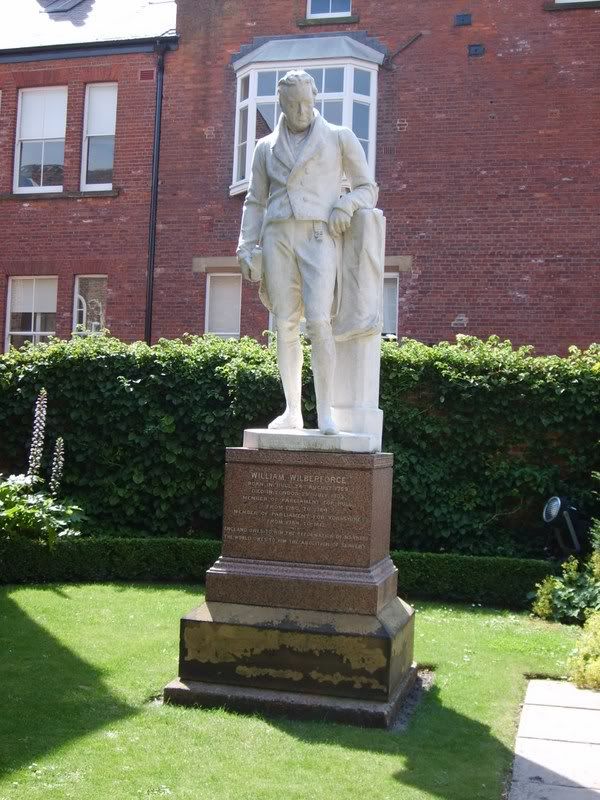 There was an extensive exhibit inside the museum concerning Wilberforce's life and the history of the slave trade (and its abolition in England). They had a display of Wilberforce's books, which, of course, was one of my favorite parts of the museum. One of the books was a wedding present from him to his wife -- now that's the type of man I want to marry! Another case exhibited one of the suits that Wilberforce had worn in the late 18th century. Exquisite!
One peculiar thing about Hull was the curious cream-colored phone booths. This was the only place I saw phone booths in a color other than red.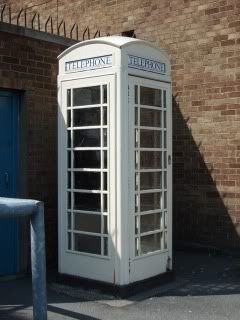 Pilgrim Father Country
Leaving Hull, we traveled south into Nottinghamshire -- and Pilgrim Father Country. We drove by Gainsborough Old Hall, which was once the meeting place for early Separatist congregations. William Brewster and William Bradford both attended church here for about a year.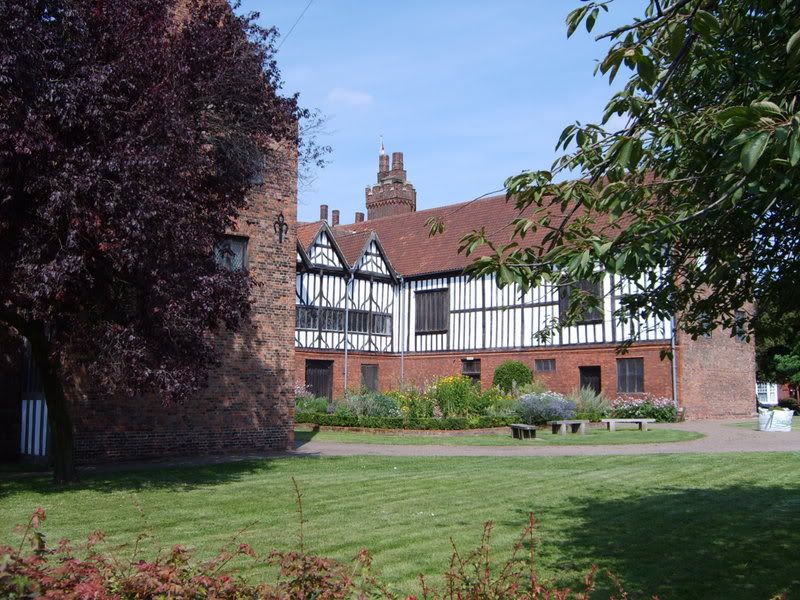 We also stopped by three churches influential in the lives of the Pilgrim Fathers:
Austerfield -- St. Helena's is the church where William Bradford, legendary governor of Plimoth and author of
Of Plimoth Plantation
, was baptized. The stone carvings above the door in the porch look quite primitive and ancient: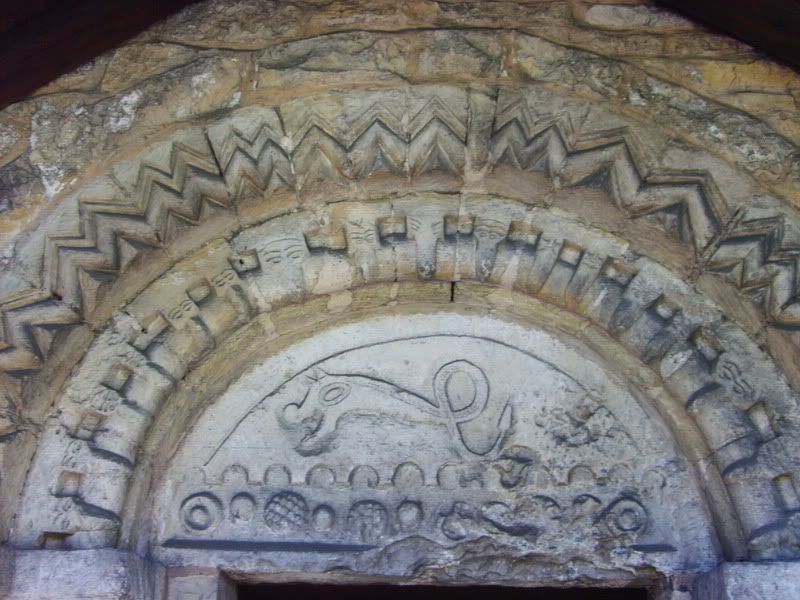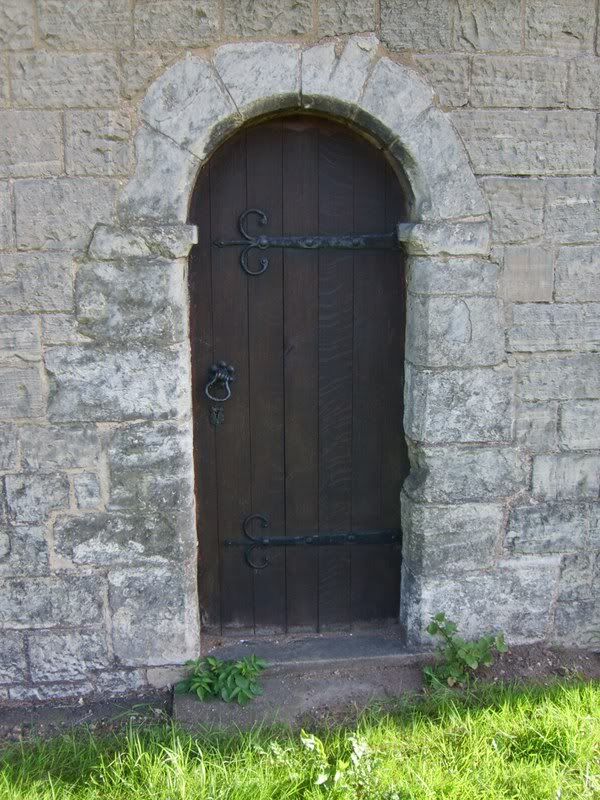 Babworth -- Richard Clyfton preached here and was eventually ejected for his Puritan beliefs and preaching.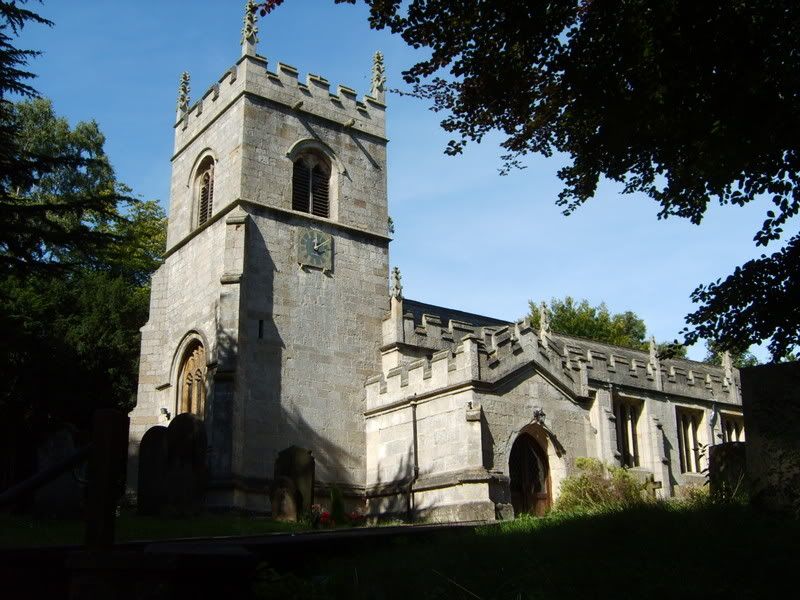 Scrooby -- St. Wilfrid's Church is significant because William Brewster
didn't
attend there -- an absence which caused him to lose his position and eventually forced him to flee to Holland with the other Separatists. They met at his home (ironically owned by the Archbishops of York), which no longer exists.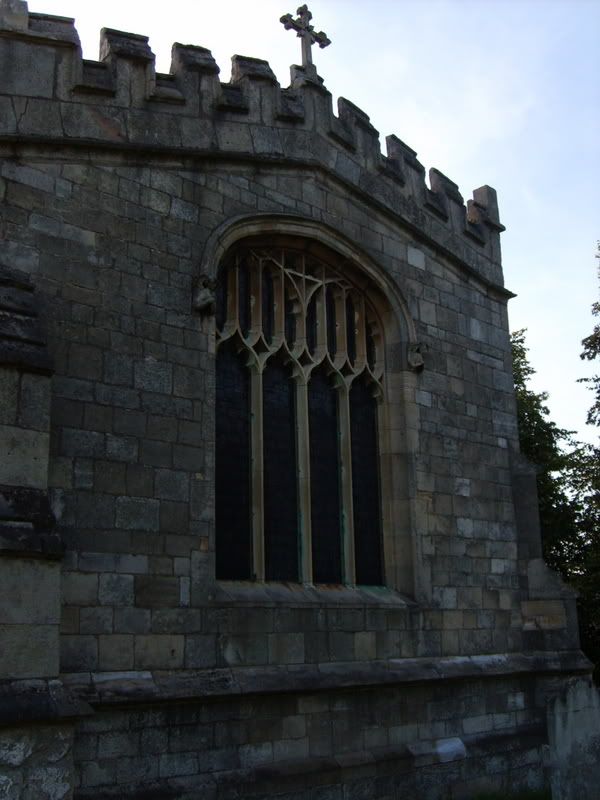 If not for these men, who were so committed to the truth of the Bible that they were willing to sacrific everything else, our country would not have had the firm Biblical basis it was founded upon.