Monday, July 30th
Windsor Castle
We packed up everything at our hotel and took the tube back to Heathrow to pick up our rental car. It was Dad's first time driving in an English car for over a decade, so things were a bit stressful. But he did a remarkable job from the very first, and we arrived at Windsor safe and sound. After putting some change into the "Pay and Display" at the car park, we walked up through delightful Windsor village.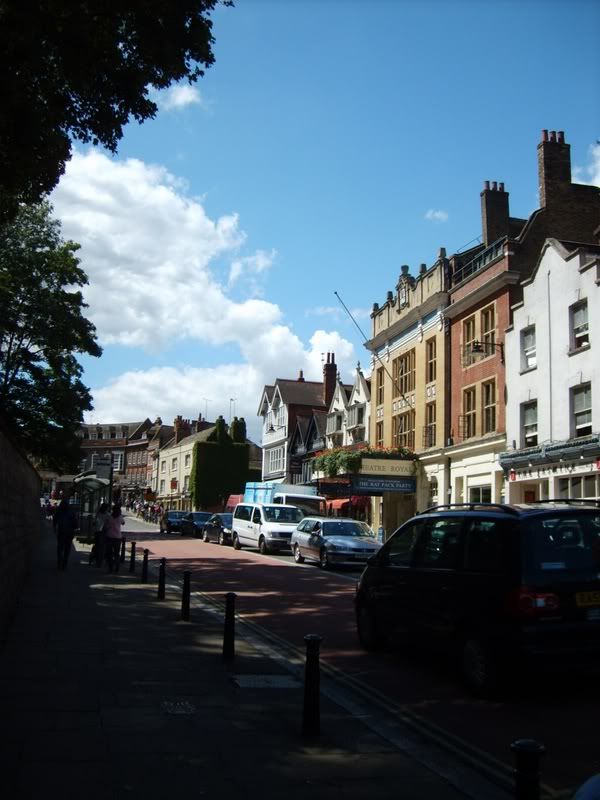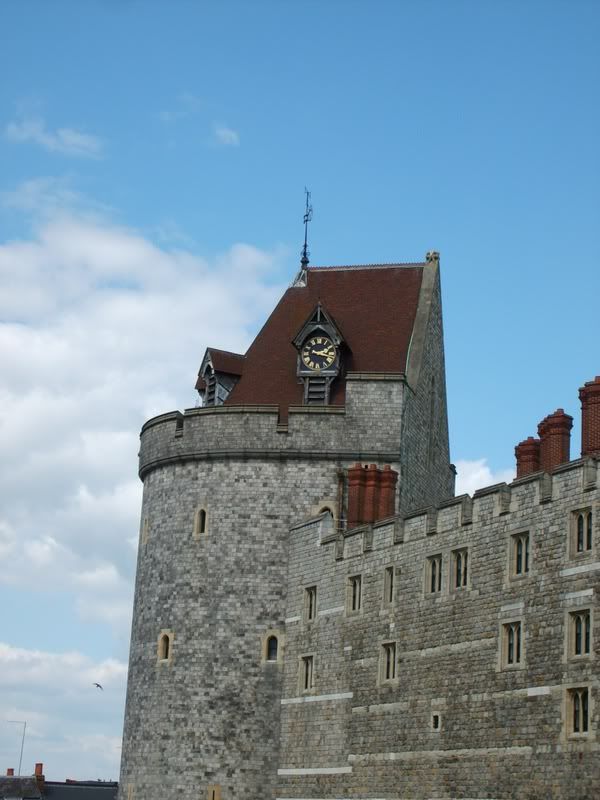 I didn't remember the castle much at all (except for the doll house!), so it was quite a treat to be back.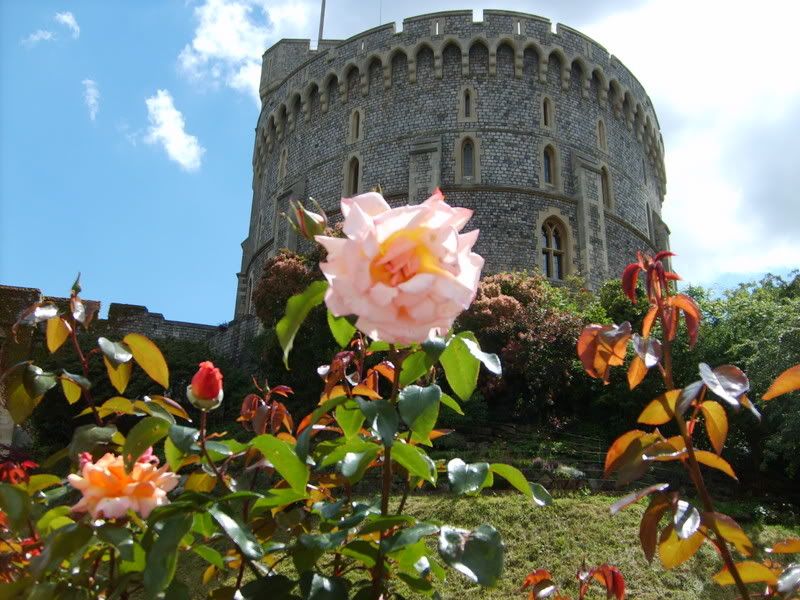 The flowers and gardens were in full bloom. It seemed as though all of England was covered in flowers, but having been in London for five days, we hadn't had much of a chance to experience them yet.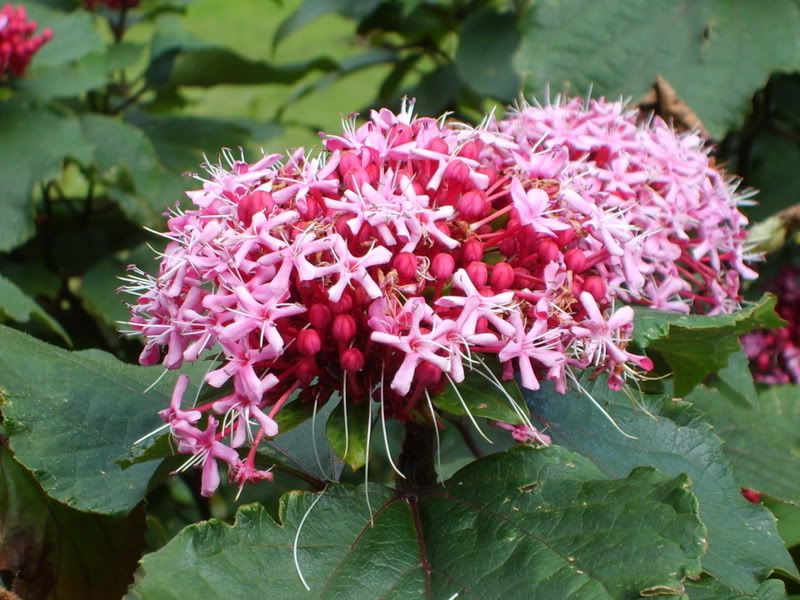 Windsor is an enormous compound with several architectural styles represented. It is quite grand and imposing, and much more extensive than I had thought. The queen was actually in residence on the day we went! But, of course, we did not have a chance to see her.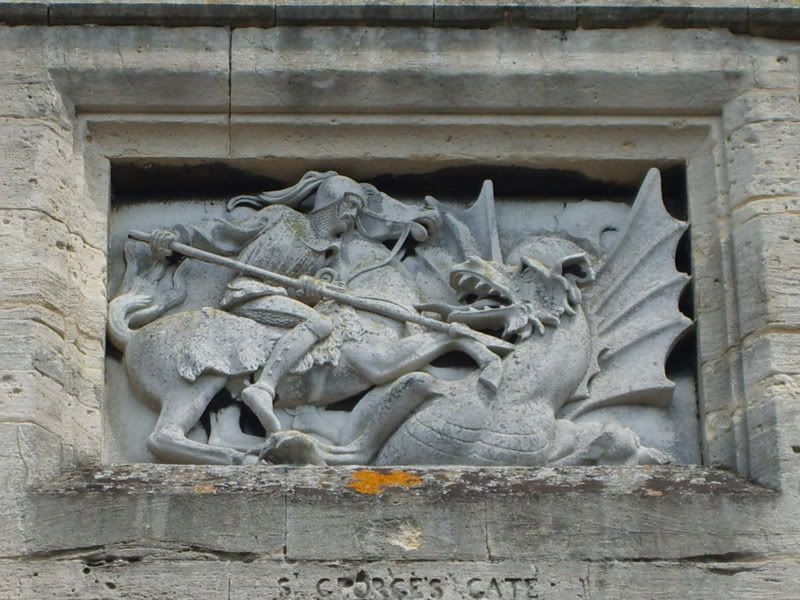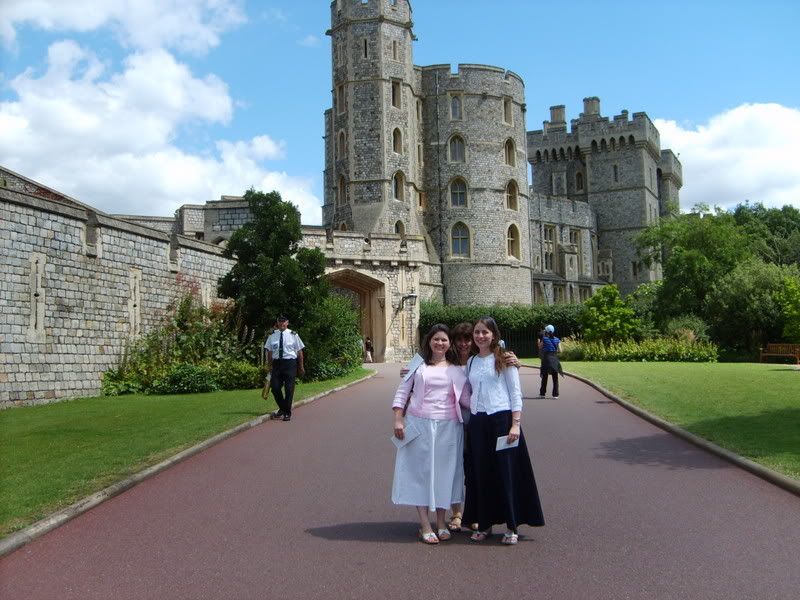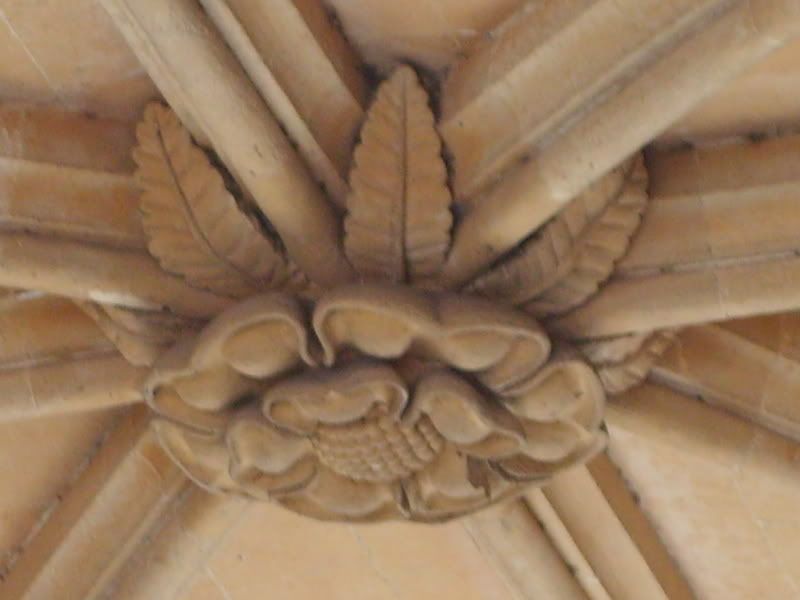 The state rooms were absolutely stunning, and quite elaborate. I wonder how many portraits there are in all of England? The number must be simply astronomical! Every palace, museum, and country estate is simply lined with them.
We also visited the chapel in the Windsor compound, a beautiful chapel with elaborate carvings and cool, flagged floors. I saw the tomb of George VI and Queen Elizabeth, the Queen Mother, which was very special to me because I have a special love and admiration for the Queen Mother.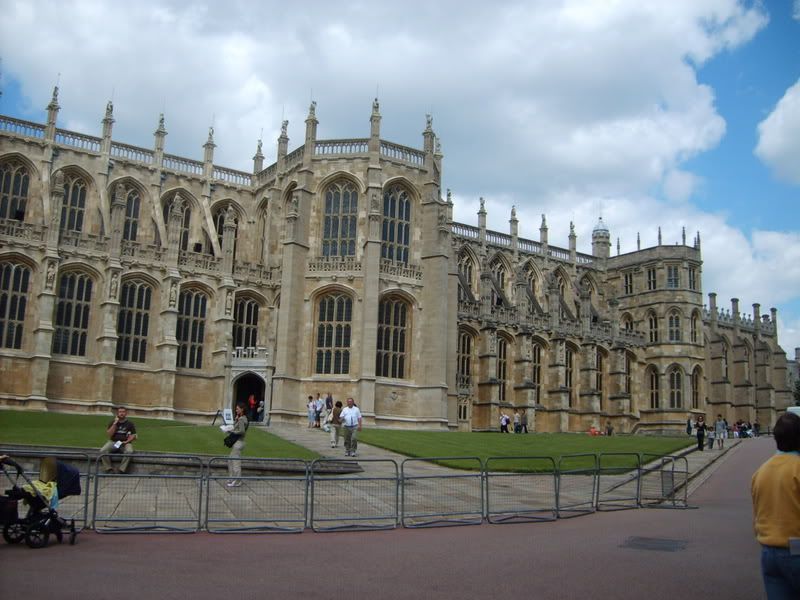 Hampton Court
Hampton Court was our next destination – and I wish we had had more time to explore it! Not only were there beautiful interiors (room after room of creaking oak floors, portraits, and sumptuous furnishings), but the gardens were exquisite. We went through the maze, which was quite an adventure. Dad was excellent about posing for us (although I think he enjoyed every minute of it!).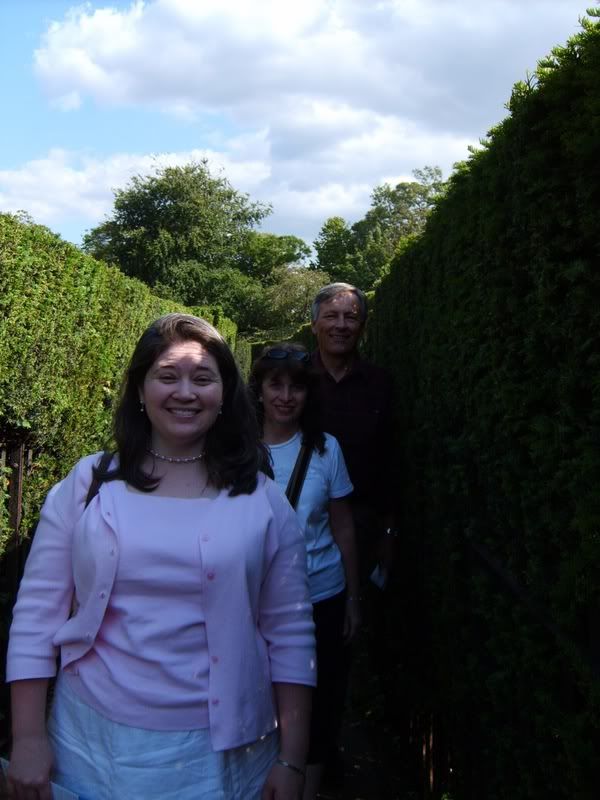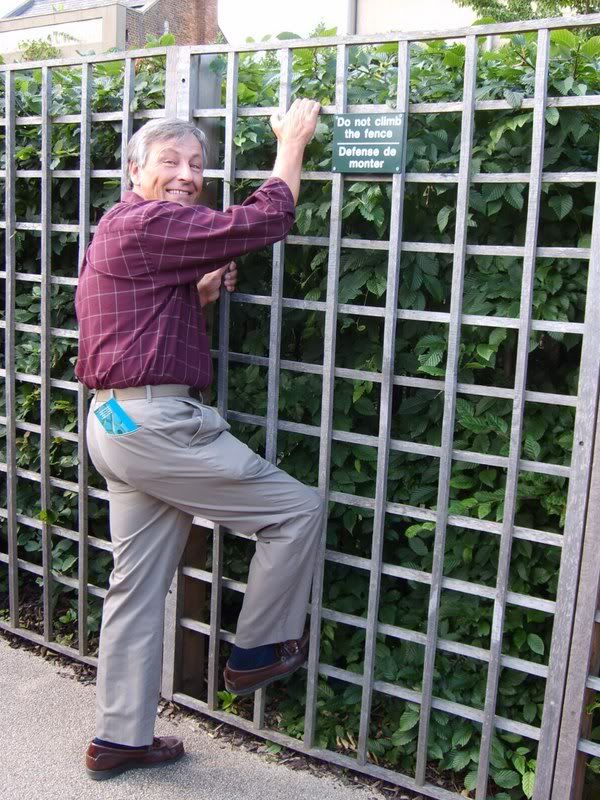 Here are a few more snapshots, which I think do a better job than all of the description in the world. You can't describe history, and even photos don't do it justice. It's something you must feel.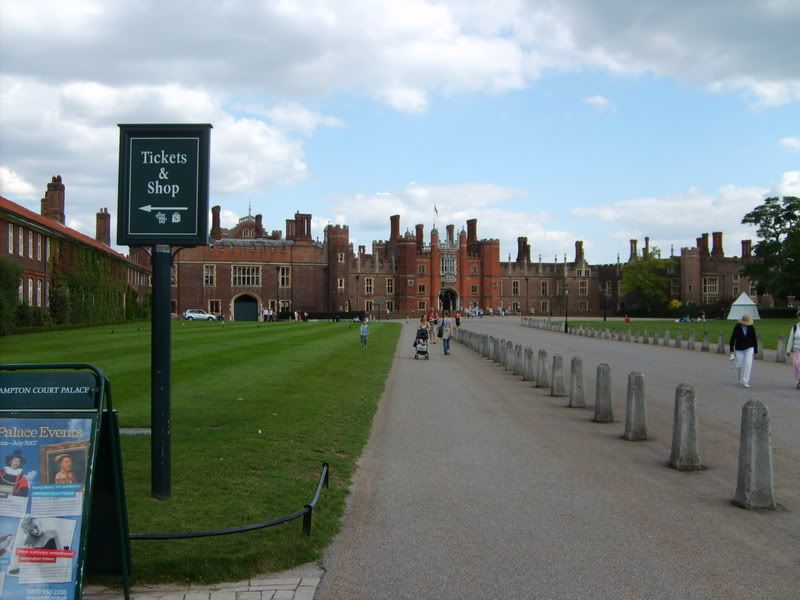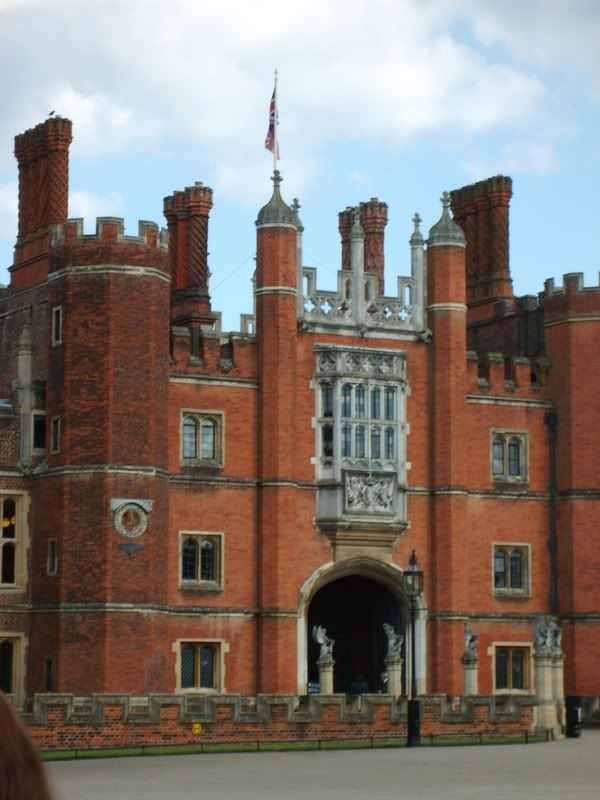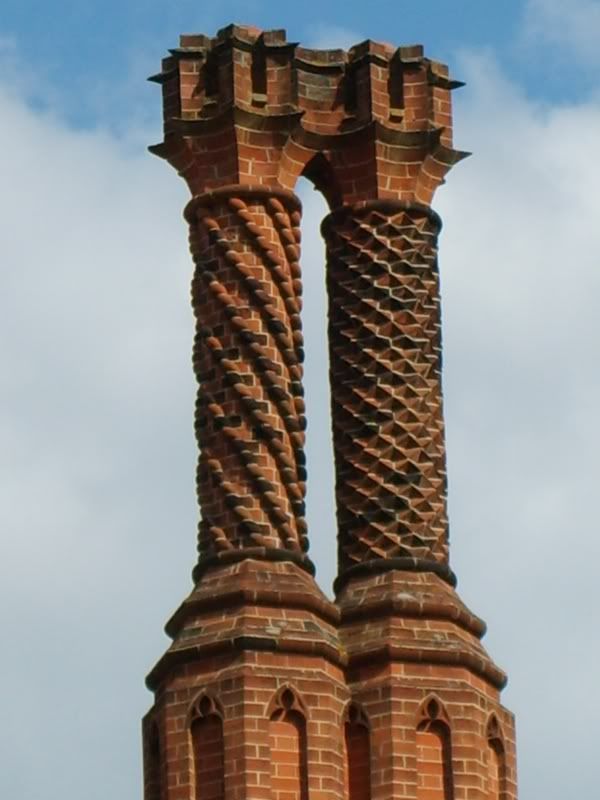 Fountain Court, with the Georgian Rooms in the background.
One of the beautiful formal gardens at Hampton: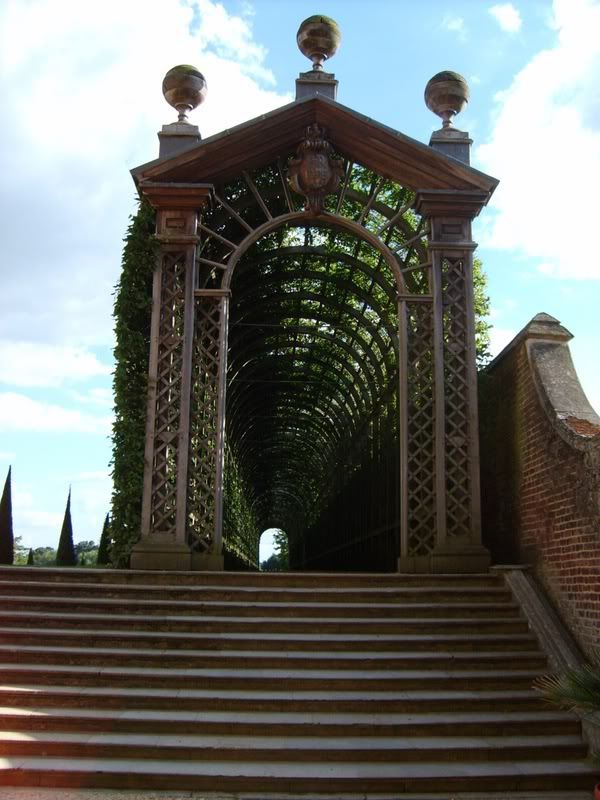 There is a lovely park directly behind the Palace: