Wednesday, August 1st
Dover
We reached the Dover cliffs while it was still quite early. Leaving the National Trust visitor center, we struck out along the path that ran high above the rocky beaches below. In a few minutes we had our first view of the famed chalk heights: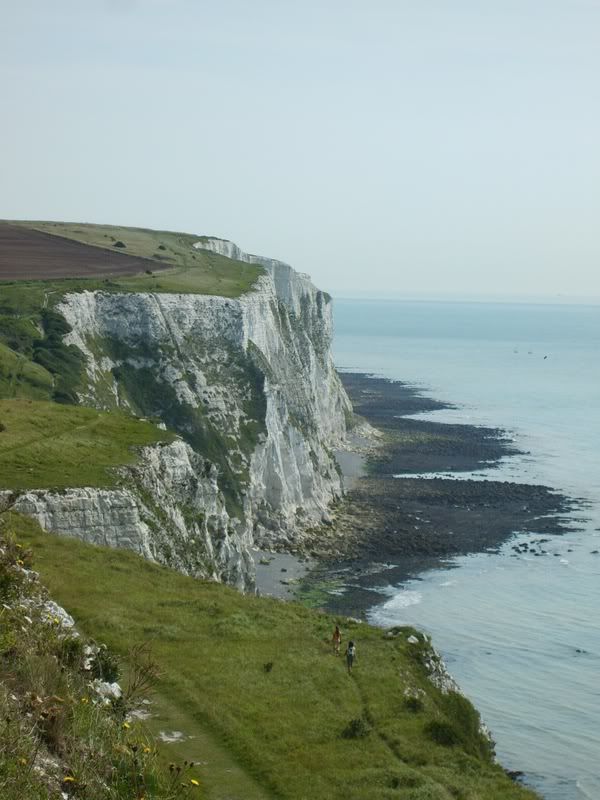 There is nothing like seeing the Dover cliffs on a clear August morning, with the surf beating below and the coast of France distant and hazy in the distance.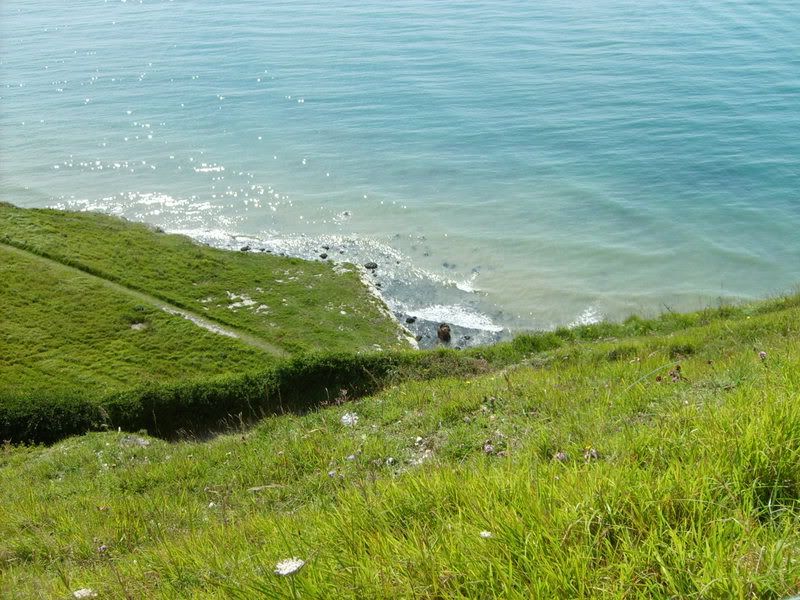 And to complete the picture, there was a threesome of little, fat ponies in a neighboring field. They let us get quite close, but were clearly suspicious of our intentions!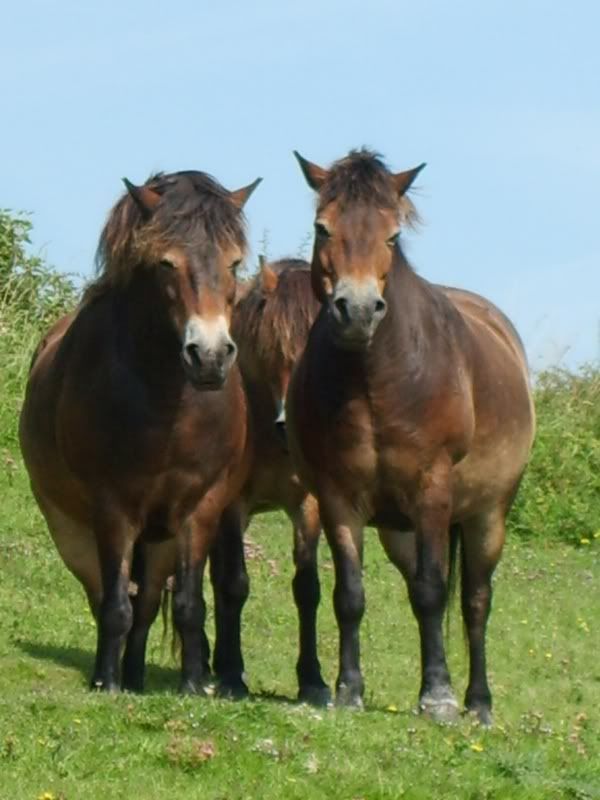 The chalky cliffs were topped with rolling fields and beautiful wildflowers: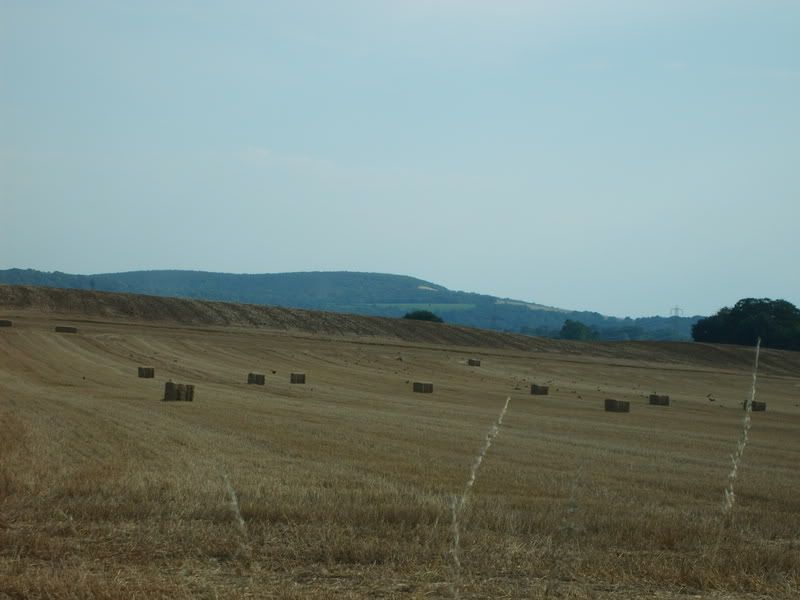 To the south, we could see Dover Castle among the trees, a spectacular fortress with underground tunnels used during WWII. We decided not to go in, but it was splendid seeing it from the outside.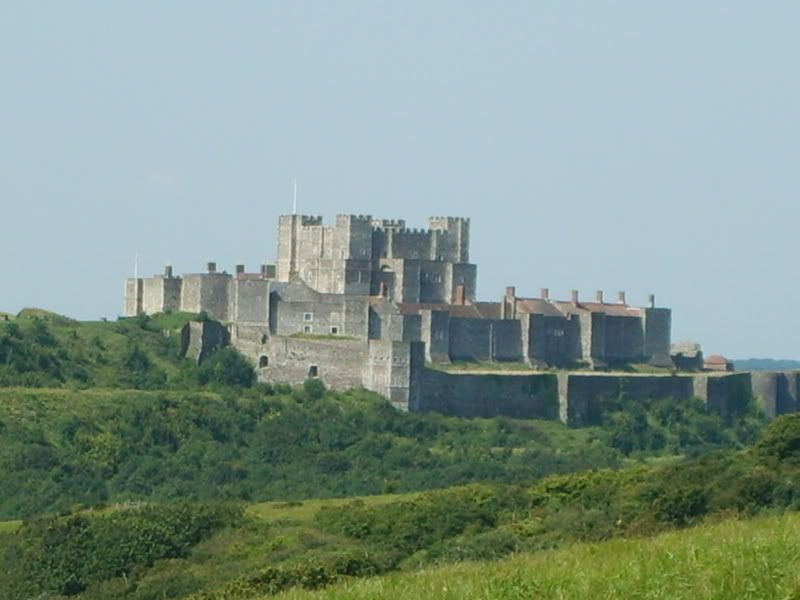 Hastings
We drove down along the coast toward the town of Hastings. Unfortunately, it was very crowded with summer visitors and the Victorian pier was partly closed. I had found it difficult to find information about any particular things to do in Hastings, so we satisfied ourselves with a stroll about the town and a productive stop at a local bookseller's. Here is a view of the town from the pier: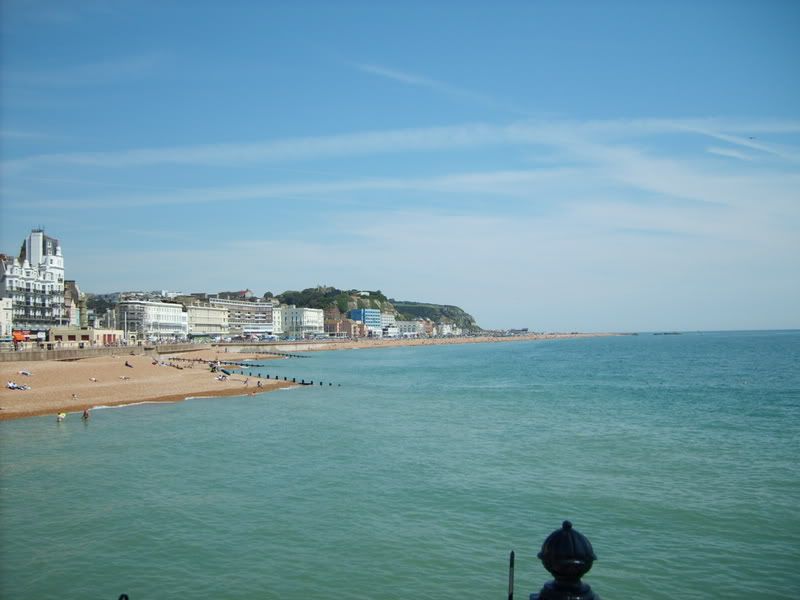 ...and a view from the town of the pier!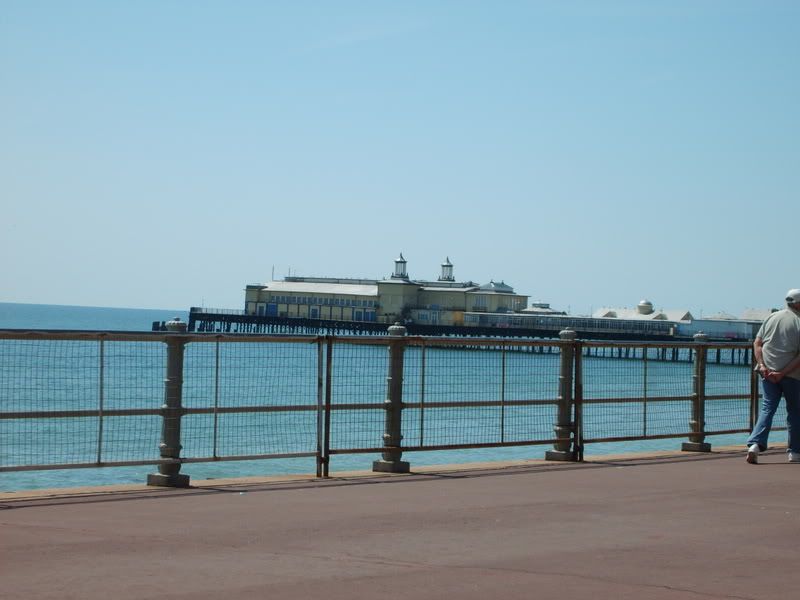 The traffic was absolutely mad along the coast, so we soon headed back into the countryside. I think I could have been quite content spending three weeks just driving through the south of England. The greenery was lush and verdant, and the main roads take you through village after village.
East Tisted
We reached our B&B in East Tisted fairly late, but we had enough time to see that the little village was absolutely charming. We even caught a glimpse of the local manor house; East Tisted is one of the few remaining villages that is still owned primarily by a local "aristocratic" family. As Mom and I walked down the narrow, hedgerow-lined lanes, we sighed over the thatched cottages, charming village church, and lovely gardens.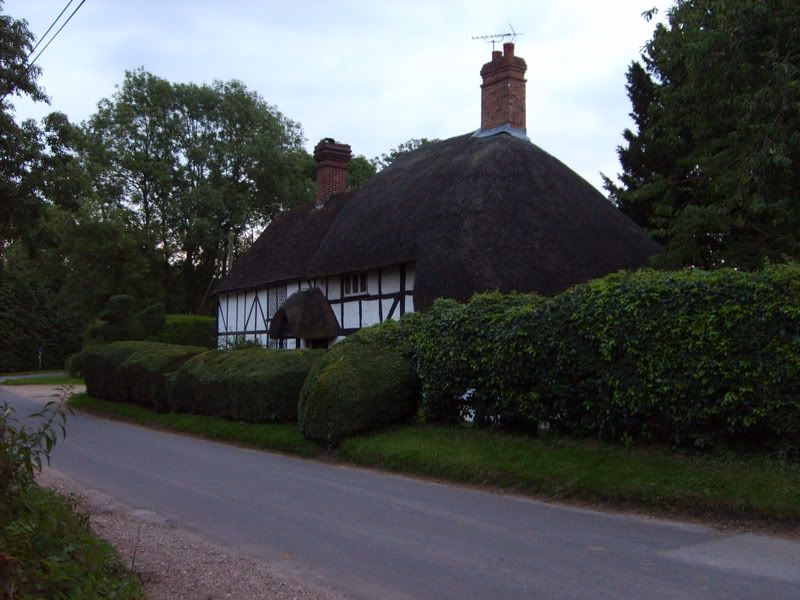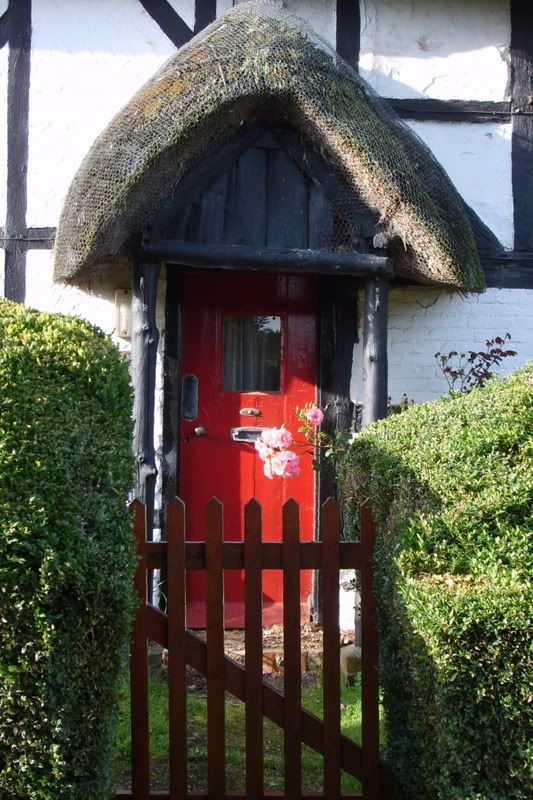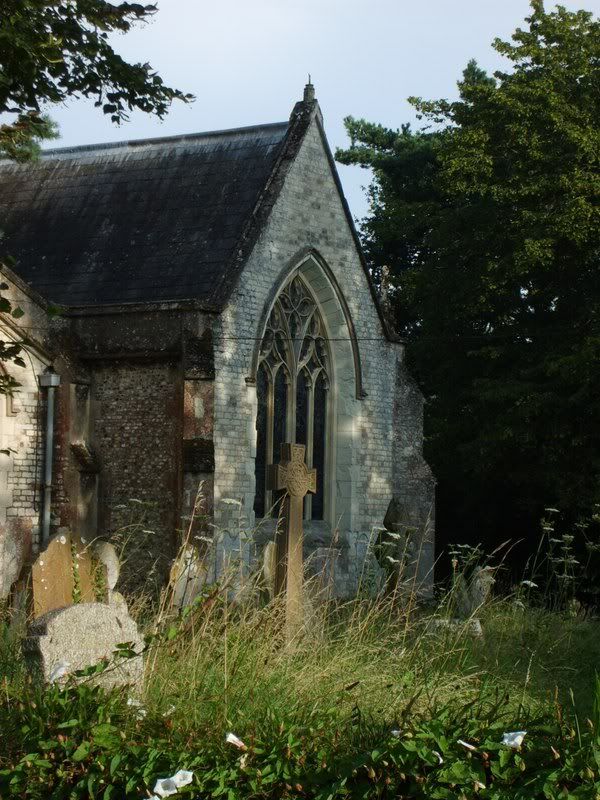 Only a few miles from East Tisted was another village (though it was scarcely large enough to even be considered a village!) with an ancient church.