Monday, August 6th
Lyme Park
When we started talking about visitng England, I knew one place that would certainly make it on our itinerary: Lyme Park. Used as the exterior of Pemberly in the 1995 version of "Pride and Prejudice," Lyme Park is an iconic English country house (at least to us!). As hard as it is to choose a "favorite" place, Lyme Park certainly ranks as one of my best memories in England.
The lodge at the park gates: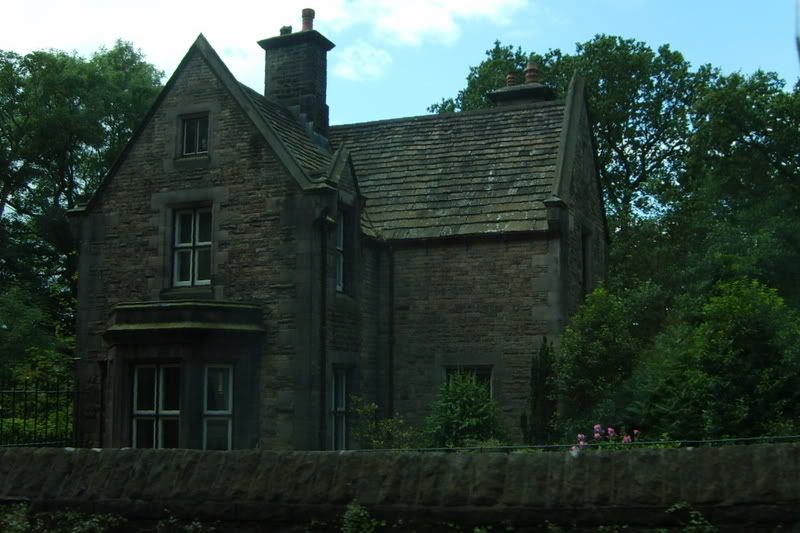 Looking from the back of the house over the courtyard: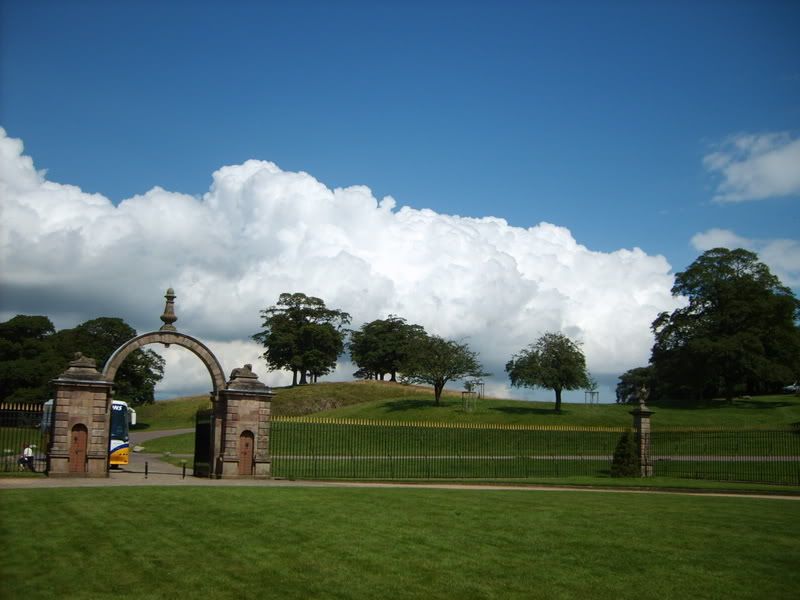 Indescribable: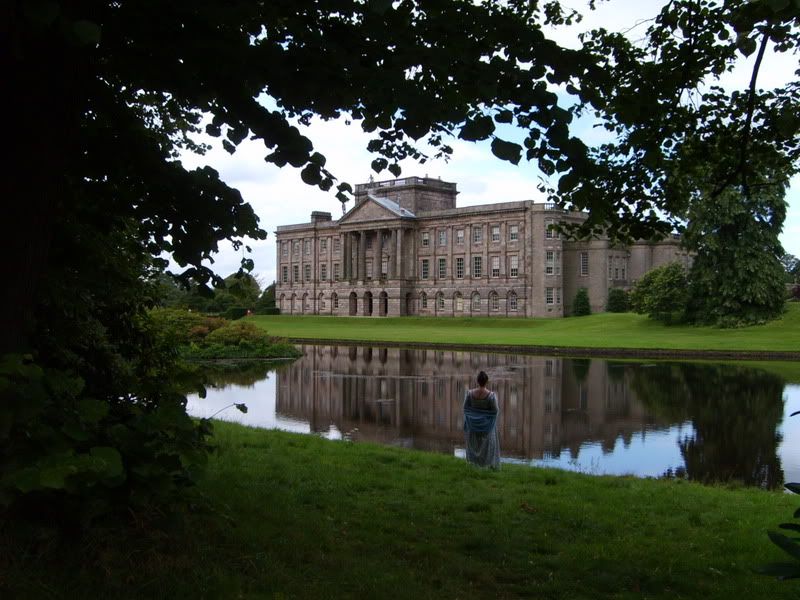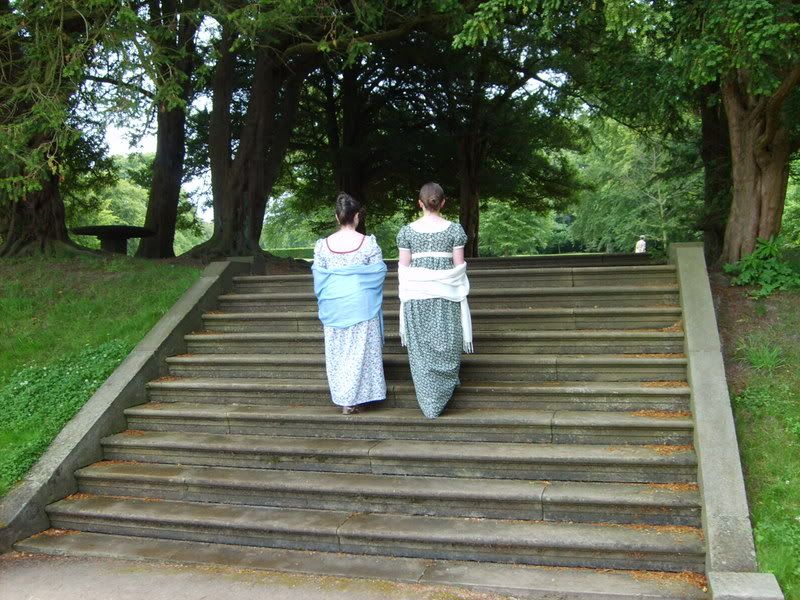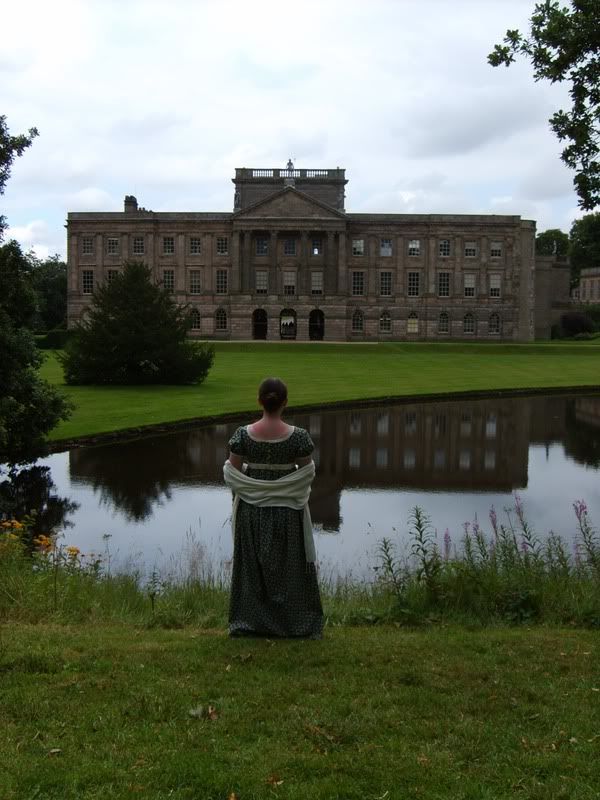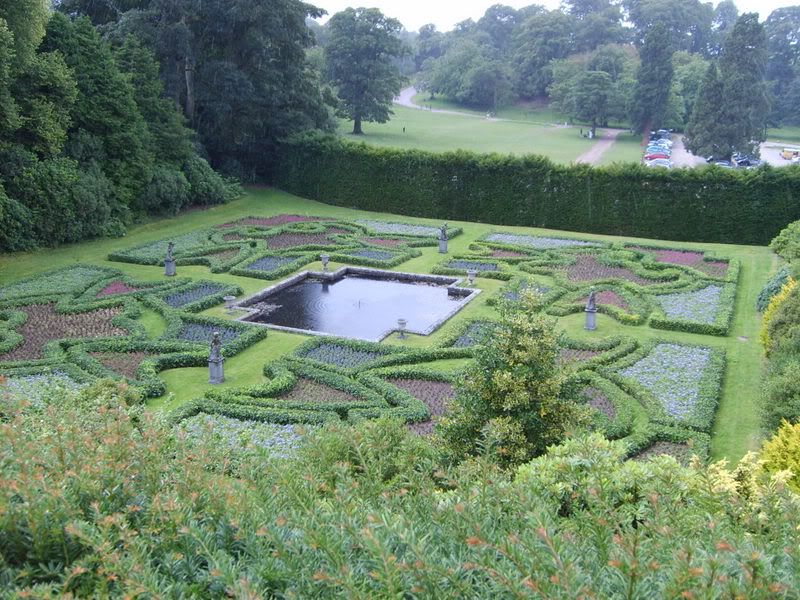 Thinking about Mr. Darcy...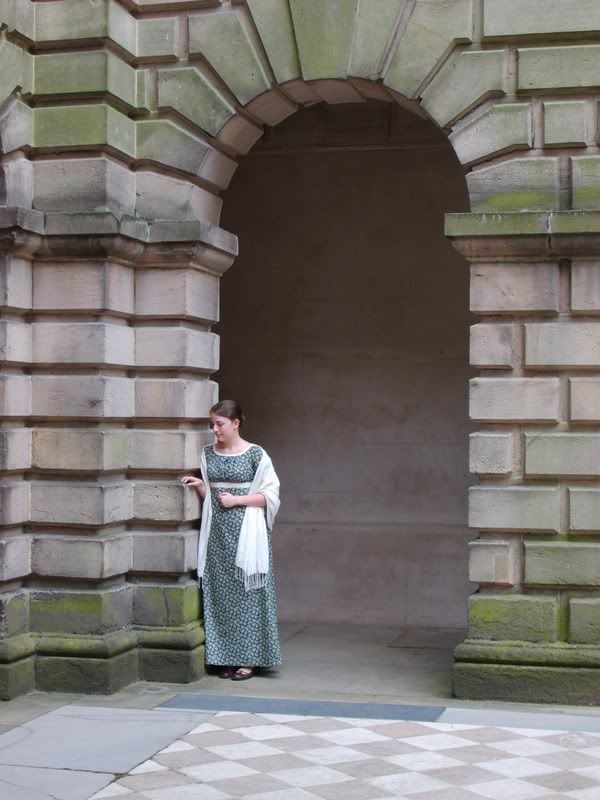 The inside of the house was warm and inviting, and the layout was interesting because of the courtyard in the middle. Due to a change of management, filmmakers could not use the interior as Pemberley, so all of the inside shots were filmed at Sudbury Hall (see August 11th). But the interior was truly beautiful. The library, in particular, was very nice, and had cozy nook in the corner with cushions and such that would be perfect for reading. Delightful!
Haworth
We drove north, avoiding the industrial city of Manchester by driving along the border of Yorkshire. It was early evening by the time we reached the village of Haworth, home of the Emily, Charlotte, and Anne Bronte and their family.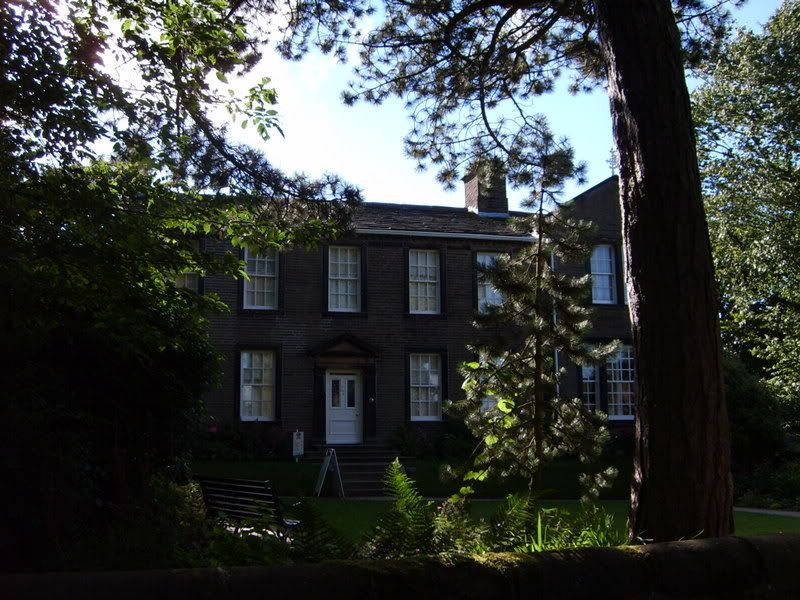 The museum was quite nice and had opened every room of the house to the public. As we wandered about, our entire family agreed that we would like to live there! It was spacious, bright, and cheery. Some of the exhibits included garments worn by Charlotte Bronte, letters, workboxes, and other personal effects.
Facing the house (but separated by a wall) is the church where the Brontes' father, Patrick Bronte, was the vicar.
This is the school where Charlotte taught for several years:
Part of the little village of Haworth is set on a steeply sloped hill, and the street is still made of cobblestones. It is quite charming and picturesque, whether you're looking up:
or down...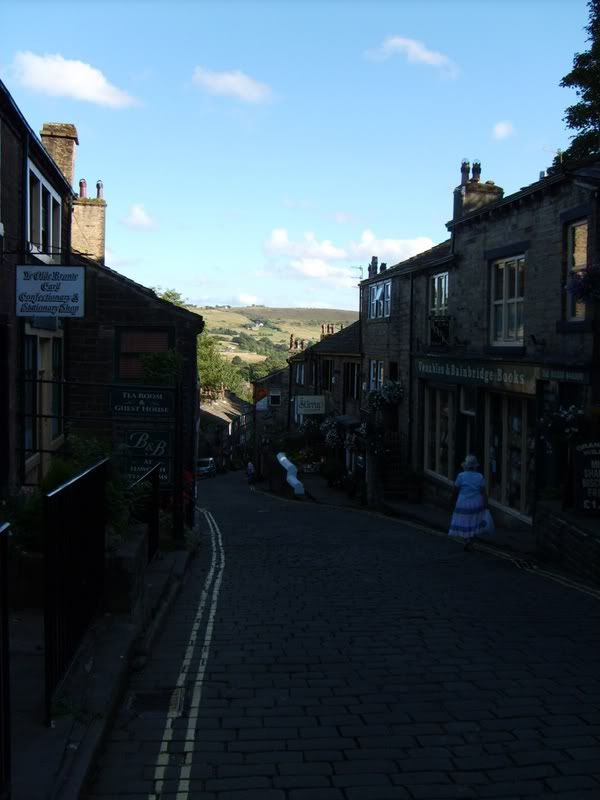 Many people think of the moors as desolate and ugly, and consider the Bronte sisters very unfortunate to have lived there -- but these people have not visited Haworth in the fading light of a chilly August evening.