Tuesday, August 7th
The Lake District
This part of our journey was perhaps our favorite. The natural beauty of the Lake District, combined with the charm of stone farmhouses, fields of sheep, and rambling stone walls, was almost overwhelming.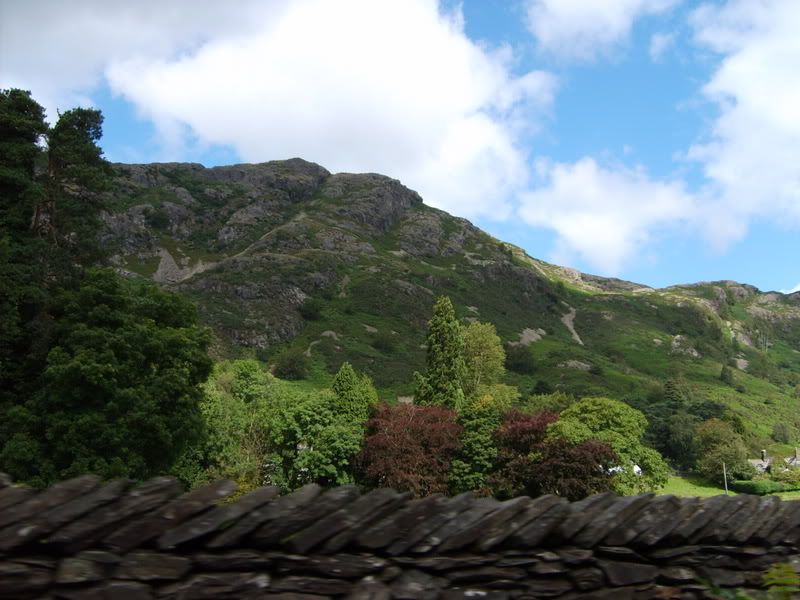 We stopped at a lake near the village of Sawrey. The weather was glorious, and the sun was sparkling on the rippling waves of the lake.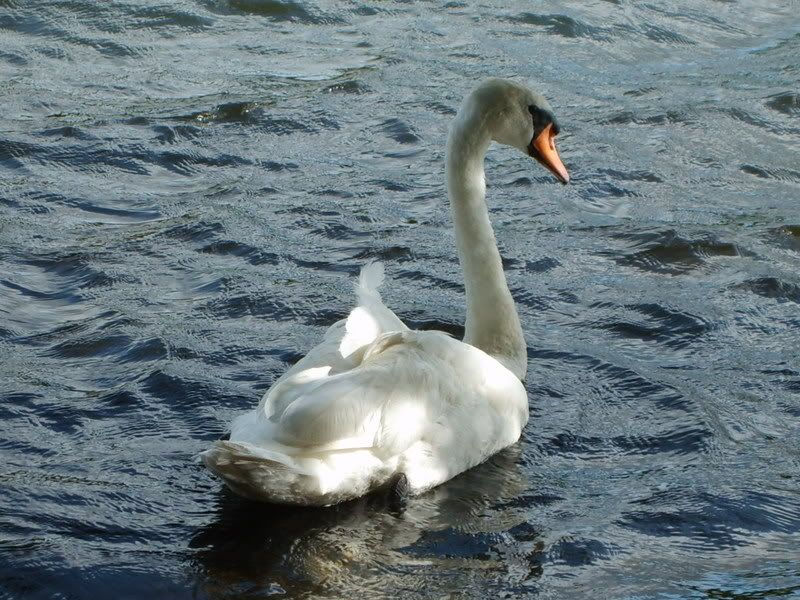 Can you imagine anything more beautiful than this? You really must click on this picture to enlarge it and get the full effect:

Sawrey -- Beatrix Potter's Hill Top
We arrived in Sawrey more than a half an hour before Hill Top opened because we had heard about the long lines to get in. What a blessing that we did! Here are some pictures from the village of Sawrey: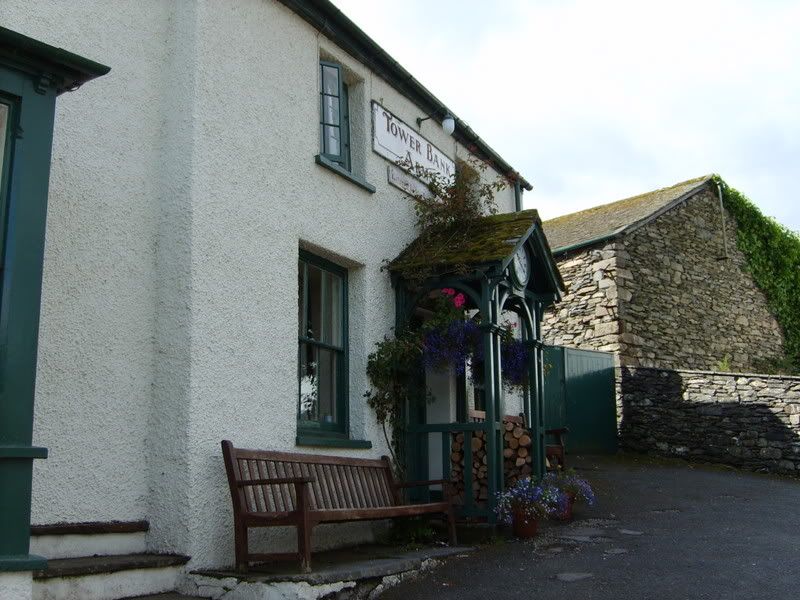 After viewing the house, we went next door and had tea at the Buckle Yeat Guest House. The scones and cream in England are certainly worth writing home about! Notice Mr. McGregor on the bench outside...
This friendly neighbor lived just across from the entrance to the Hill Top gift shop:
...And some pictures of Hill Top and its lovely garden: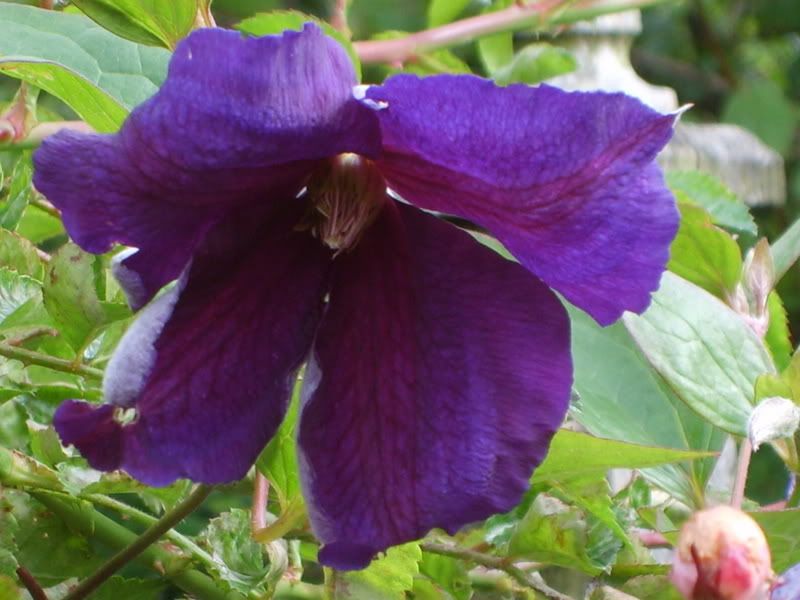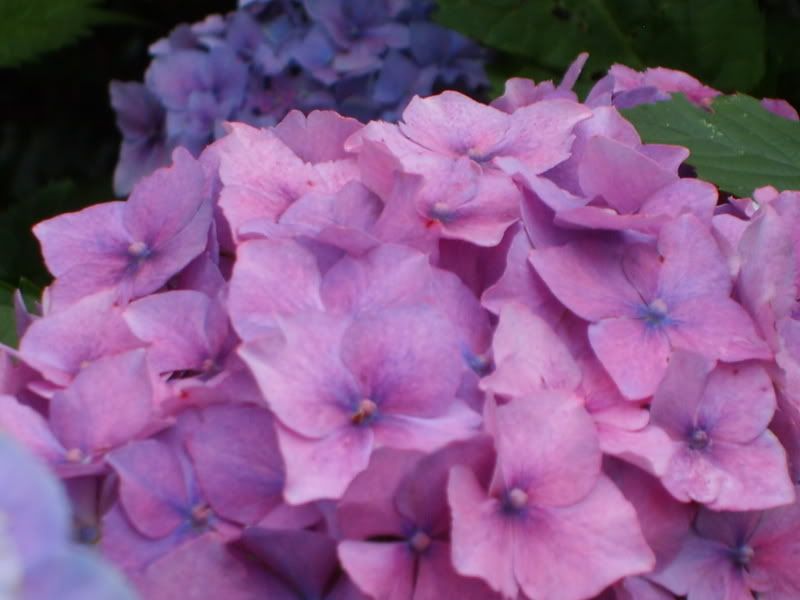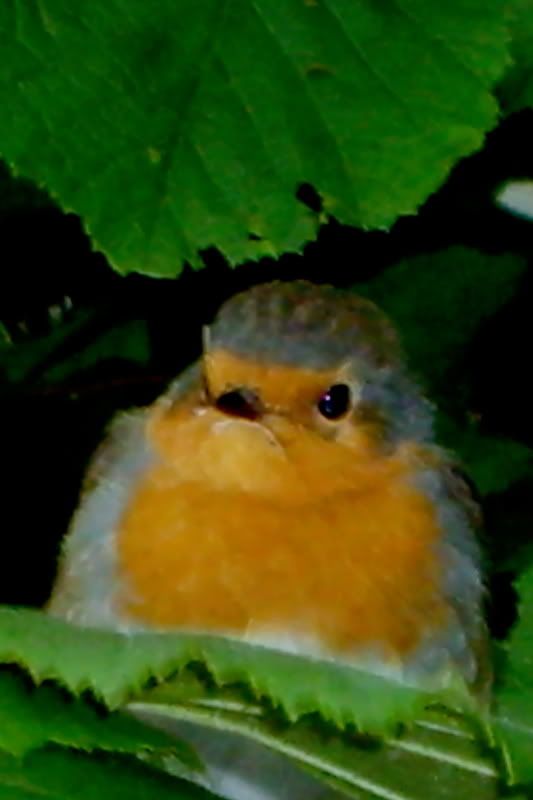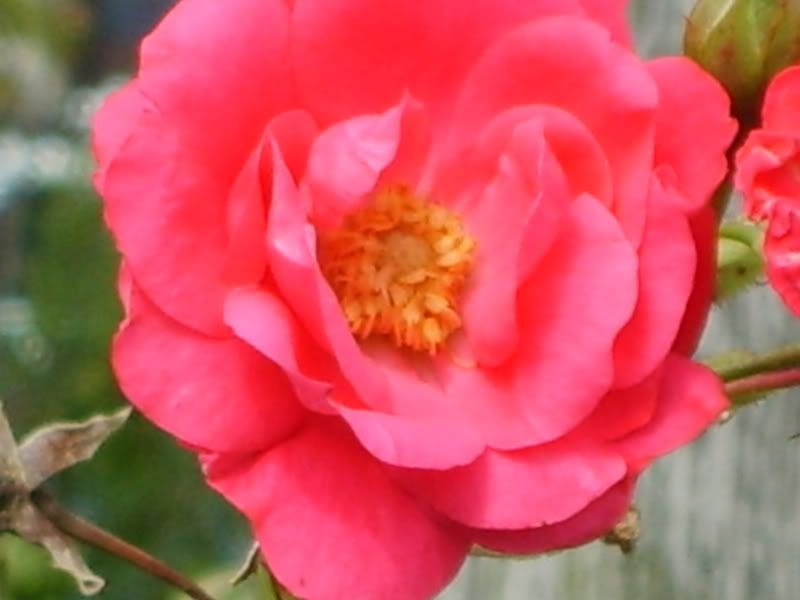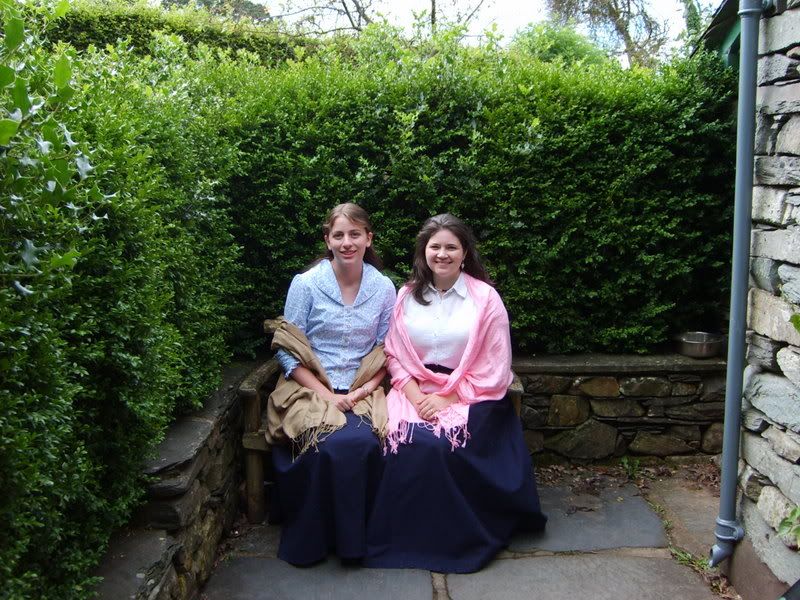 In her will, Beatrix Potter left Hill Top to the National Trust with the condition that everything be kept exactly as she had left it. Hence, every piece of furniture and every painting is what she had in the house. It was so lovely, with its wide hearth in the front room and a beautiful four-poster bed in her bedroom.
Mom had been e-mailing a lady named Elizabeth who kept a B&B just down the road. We had a lovely little visit with her. Here is a view from her driveway: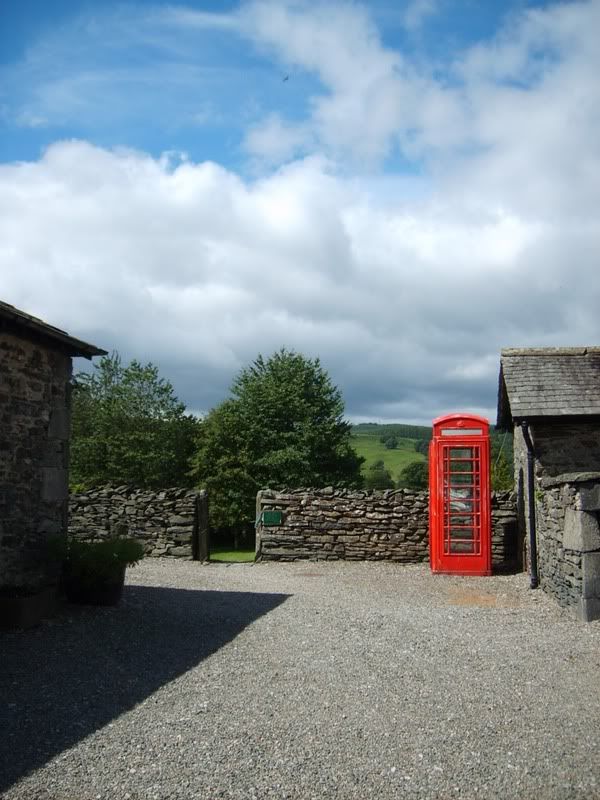 Hawkshead
We stayed at the Red Lion Inn in the charming village of Hawkshead, only two miles from Hill Top.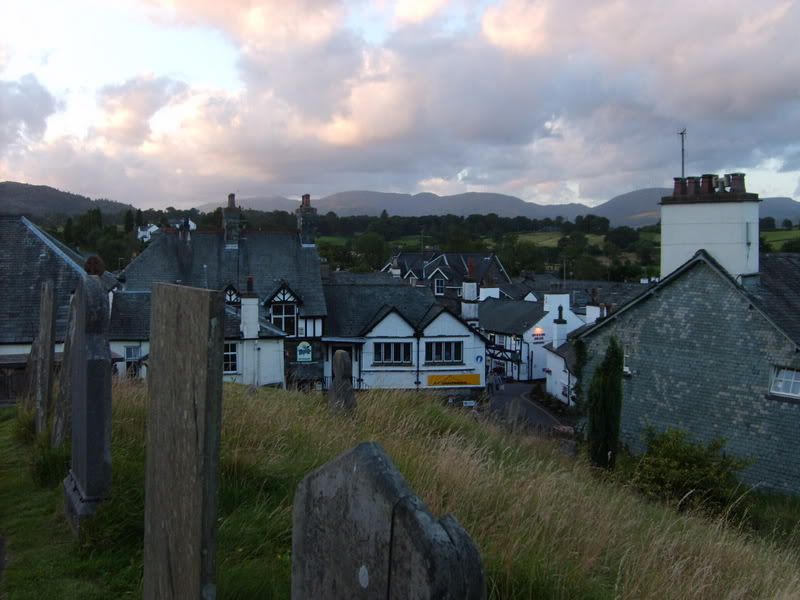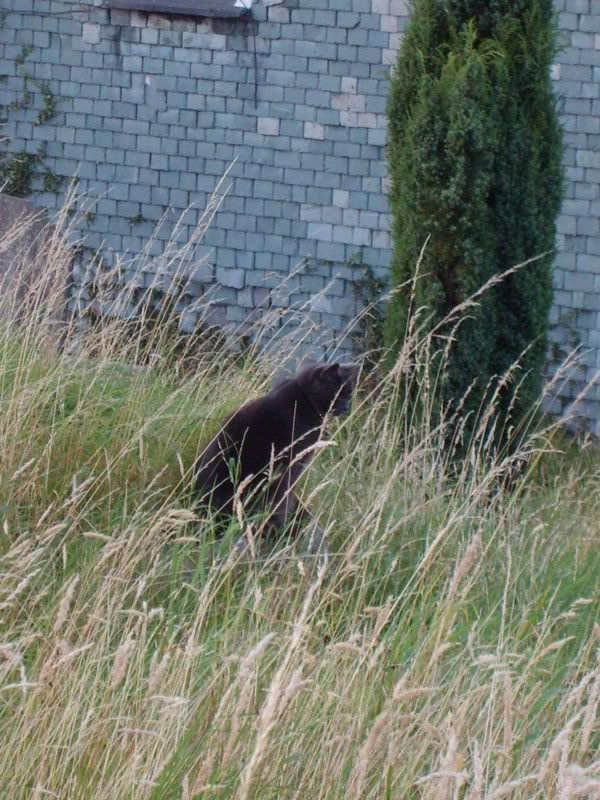 Hawkshead was overflowing with tourists and flowers.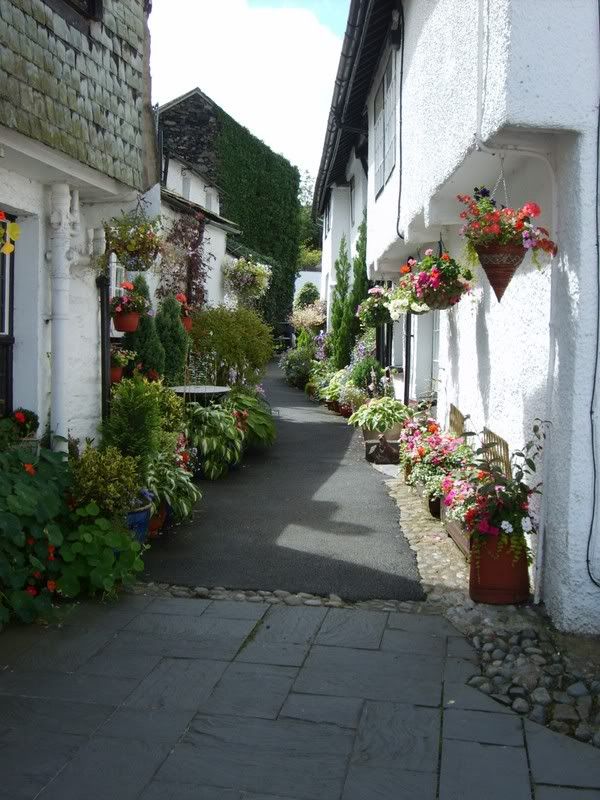 You could not go into a single shop without seeing some sort of Beatrix Potter merchandise! This was my favorite shop proprietor:
Wordsworth once stayed in a house in this street (but I think I like the former name better!):
We visited the Beatrix Potter gallery, which is located in the former offices of her husband, William Heelis, a local attorney. Some of her original drawings and paintings are kept there -- in
very
low light. As lovely as her paintings are in books and prints, nothing can compare to the crystal clarity and vibrancy of her original drawings!
We took a long ramble on the footpaths outside Hawkshead. One of the most wonderful things about England is that you can wander about the countryside on footpaths and drink in the scenery. They are not strictly for hikers (although Tiffany and I did get funny looks as we scrambled about in full-length skirts!). Here is a glimpse of what we saw on our walk: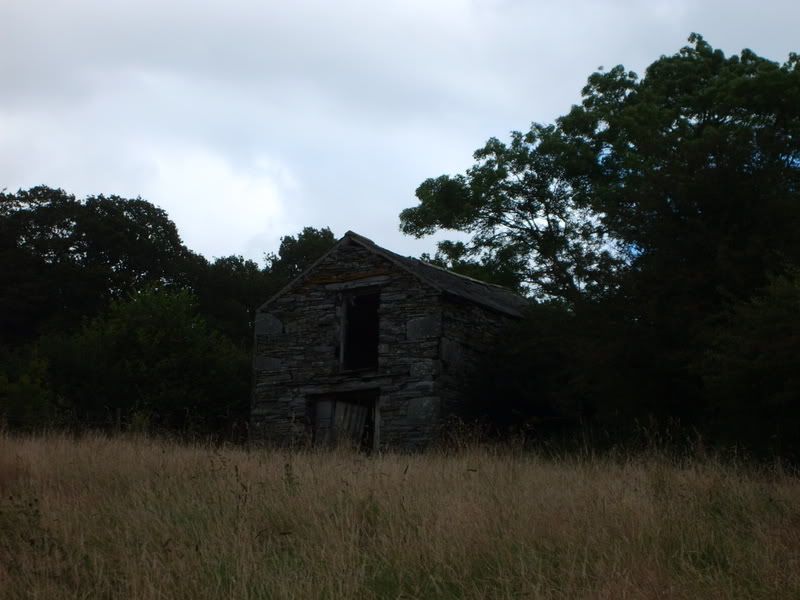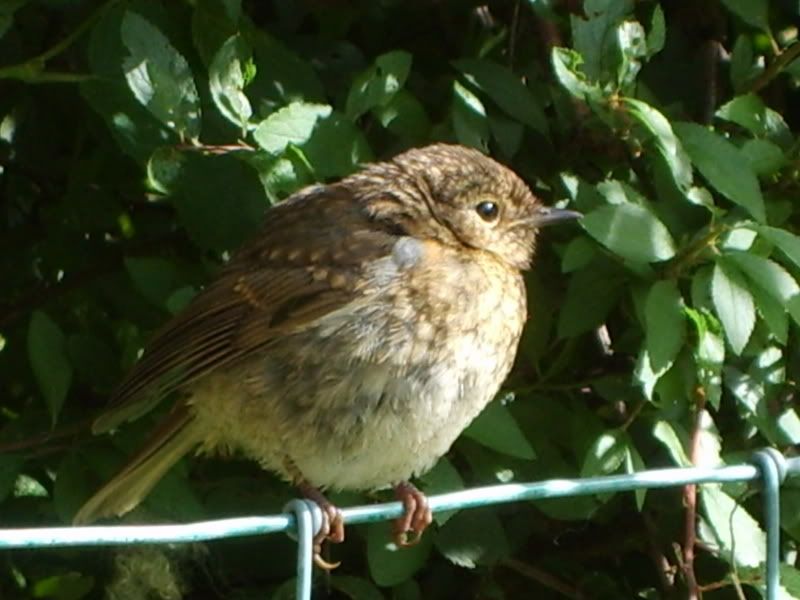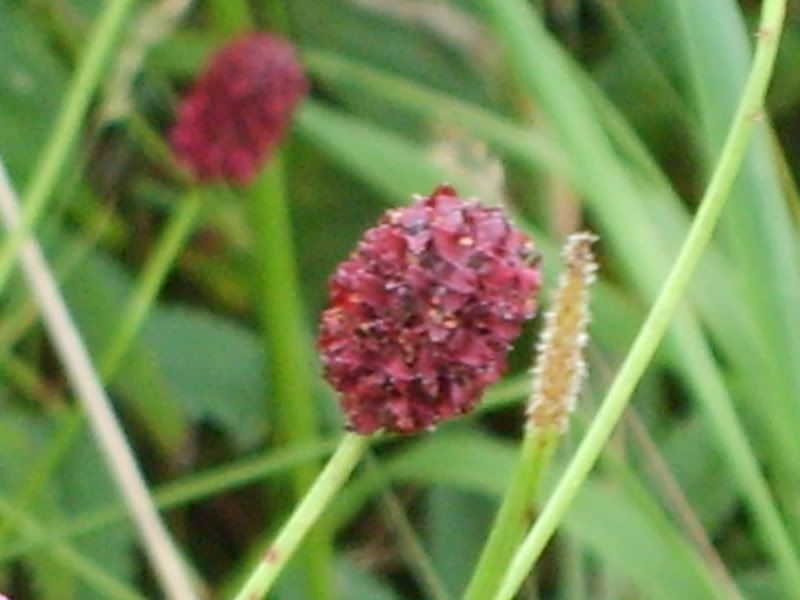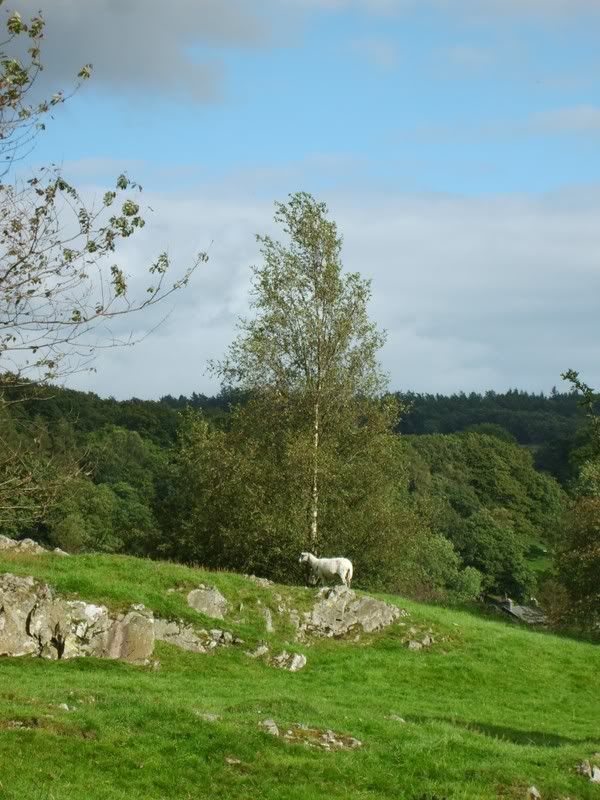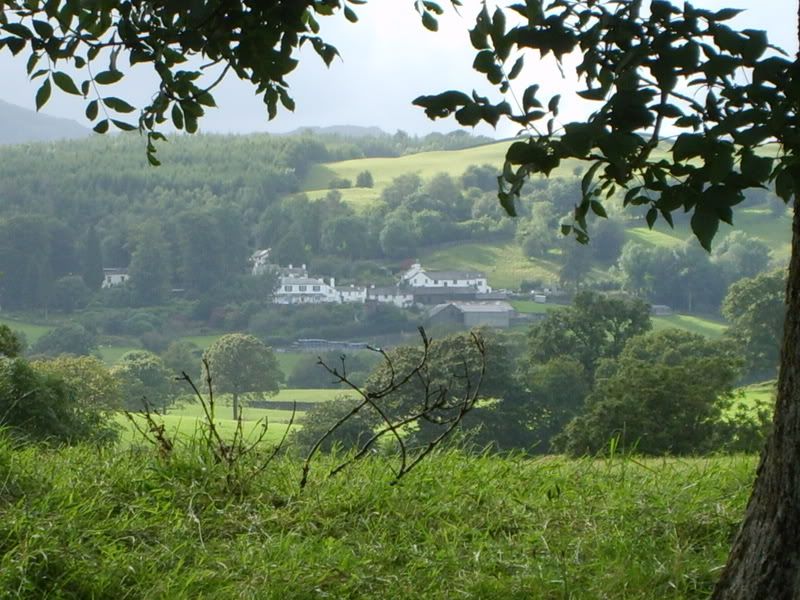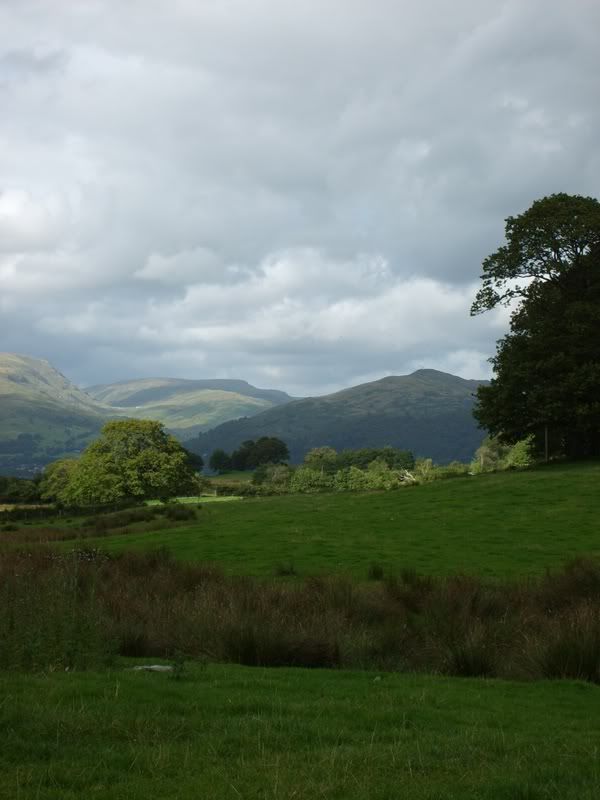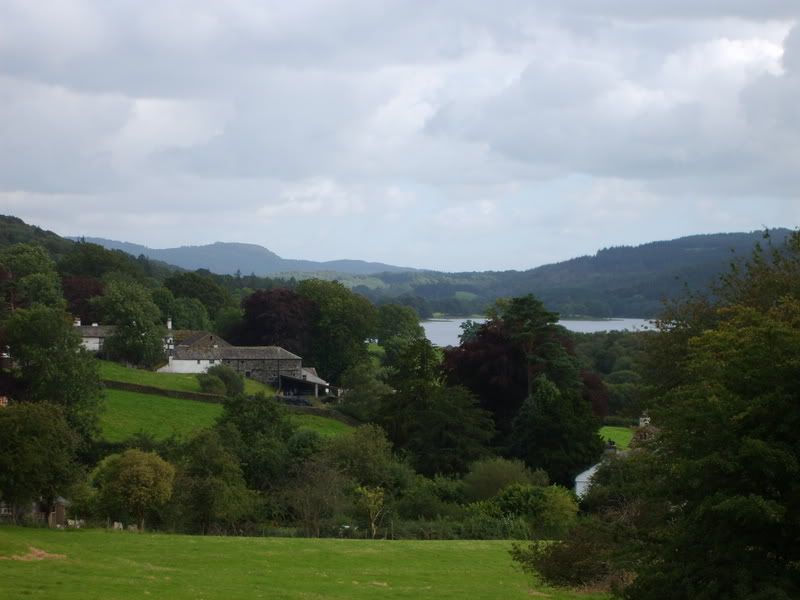 One of my favorite English flowers, the foxglove: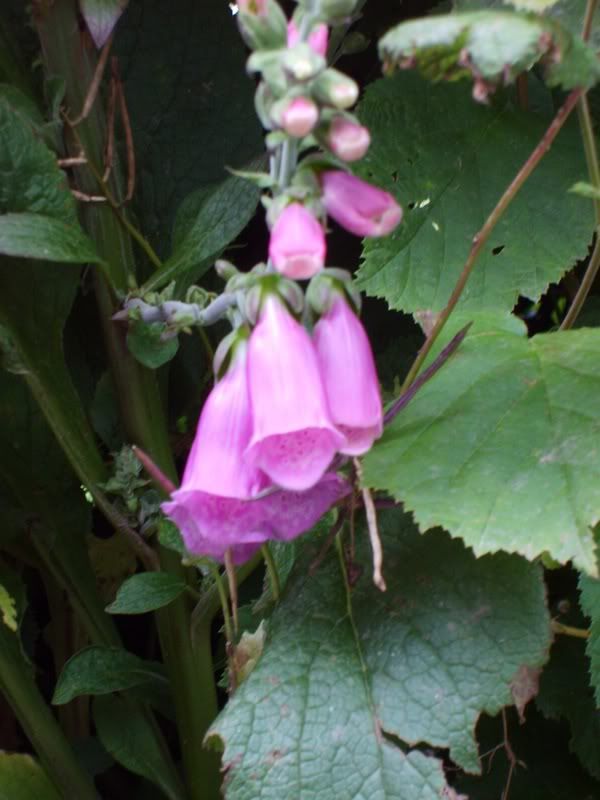 Yew Tree Farm
Yew Tree Farm was the setting used as Hill Top in the film "Miss Potter" (Hill Top itself was deemed too delicate to use for the film). I had not really included it in our itinerary, but Mom convinced us to go -- and we are certainly glad that we did! We actually visited on the morning of the 15th, but I've included it here just to keep things simple. There is a National Trust car park near the farm, from which you can explore some trails. Here I am spanning a terrifying gap in the path caused by a raging torrent of water...*ahem*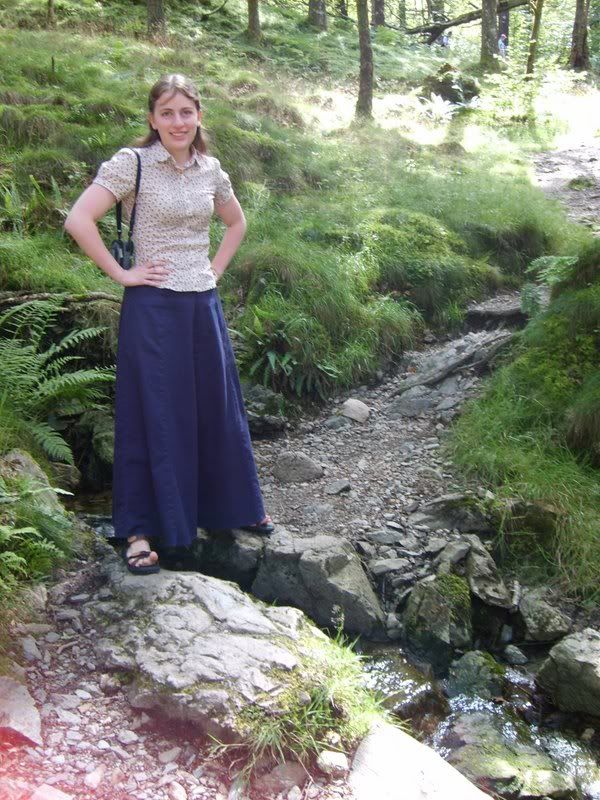 ...and some other views of the waterfall and the forest: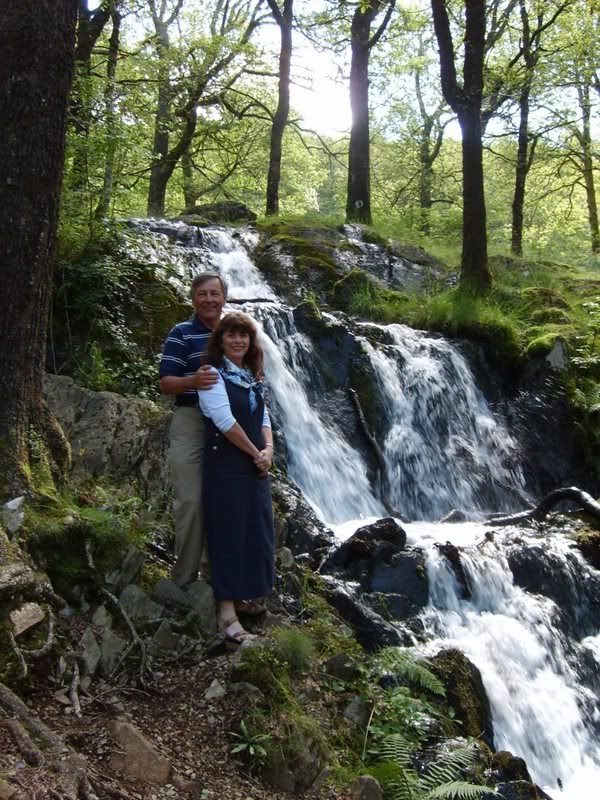 Oops!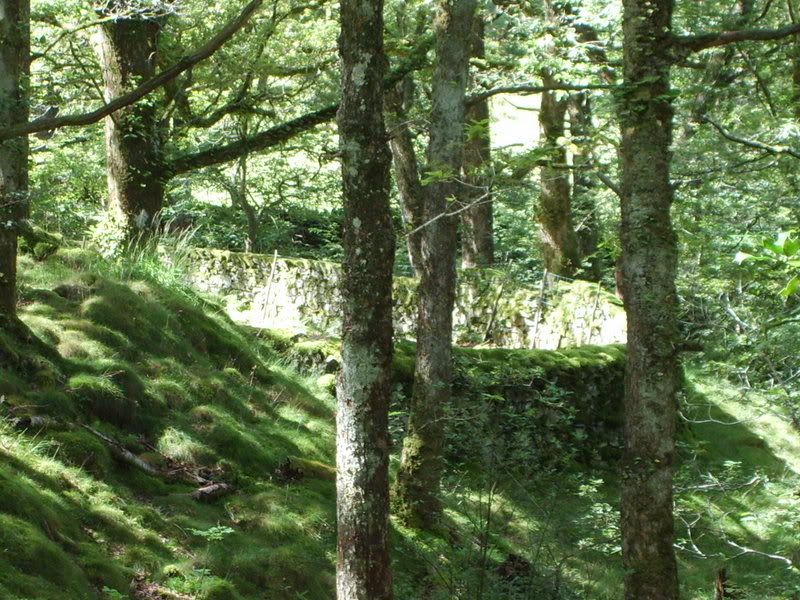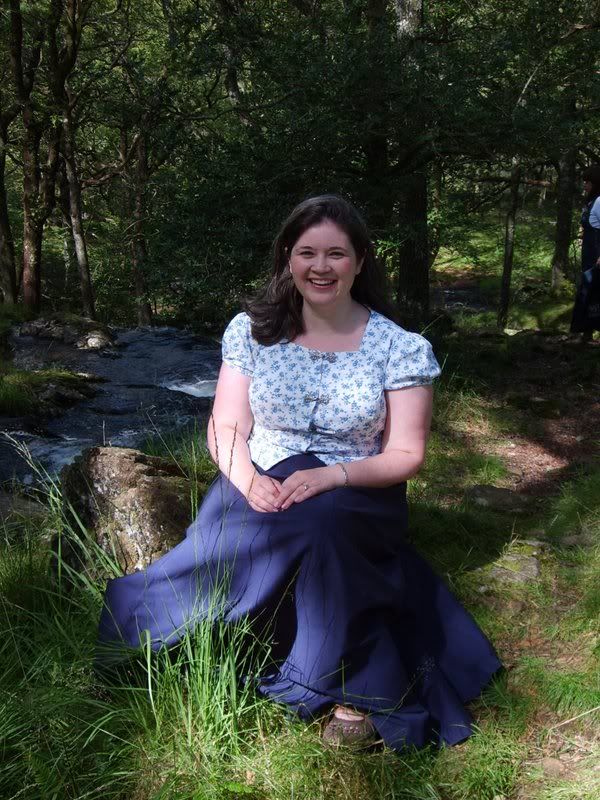 We had tea at Yew Tree Farm. Could there possibly be a more beautiful setting?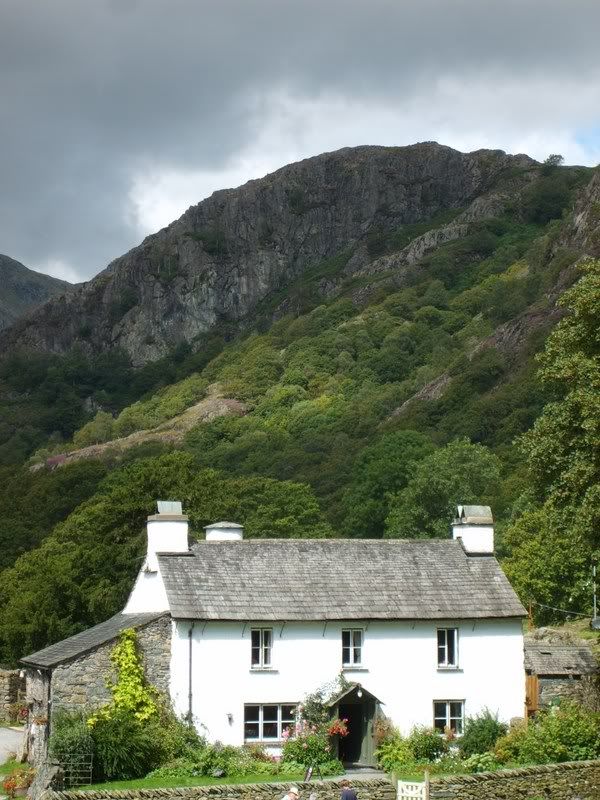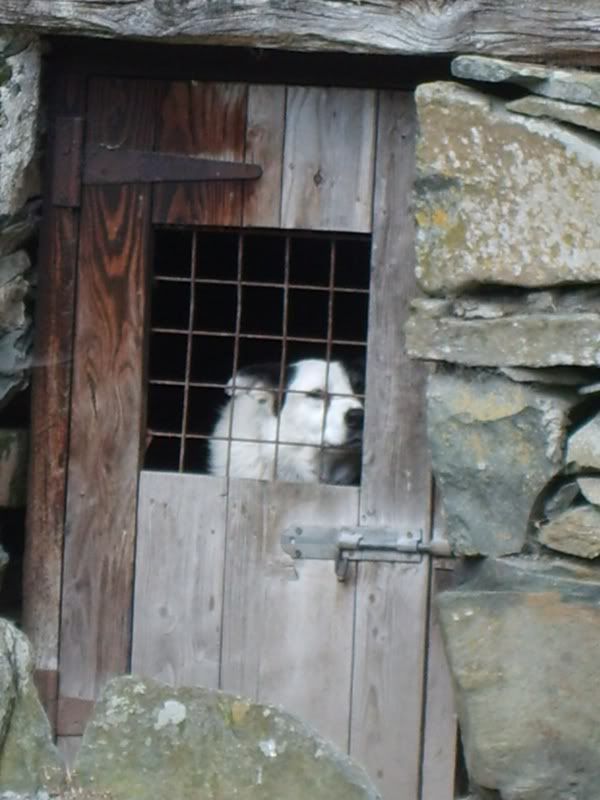 There were many sheep in the field across the road -- this breed is the Herdwick, a breed that Beatrix Potter specialized in when she became a farmer in the Lake District. The lambs have not been shorn, so you can see the lovely dark color of the wool: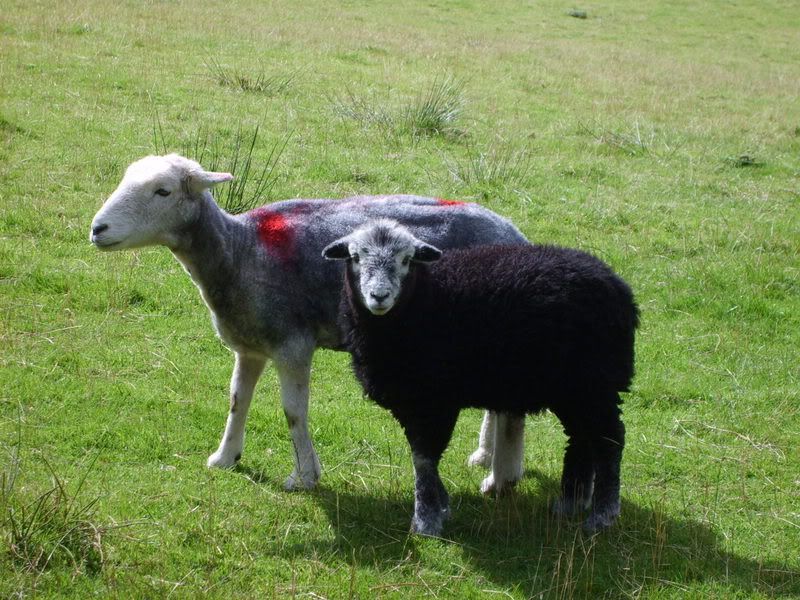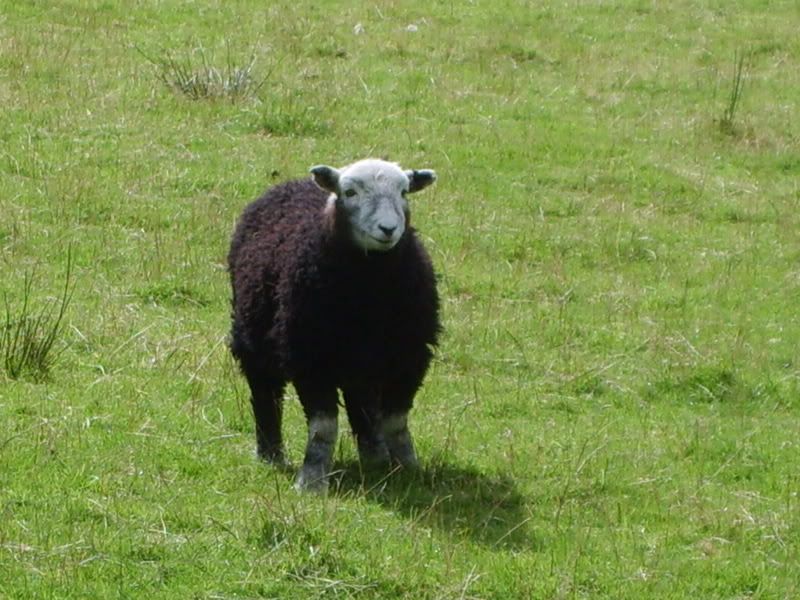 Here is one of the props used in the movie "Miss Potter:"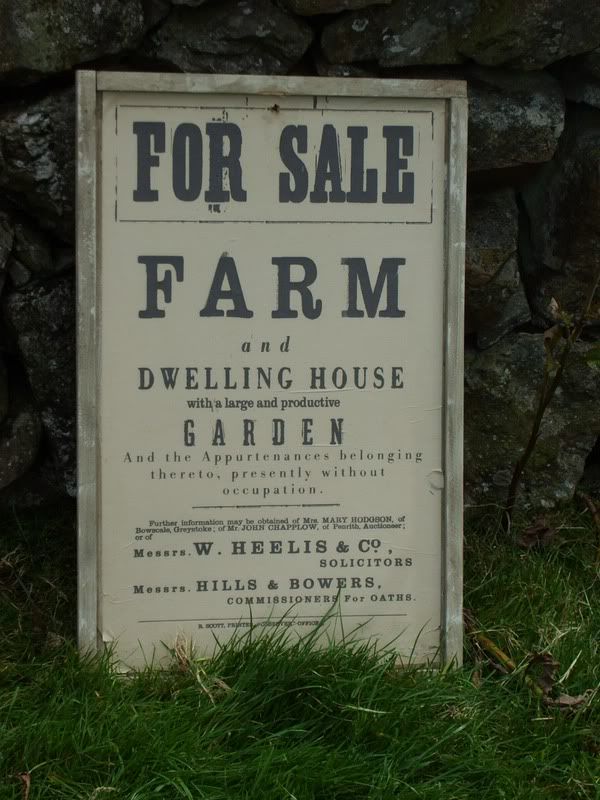 Well, I don't think I can cram any more pictures into this post! I hope you enjoyed your little tour through the Lake District as much as we did.