Thursday, August 9th
Caerlaverock Castle
Our first stop in the morning was Caerlaverock, a classic medieval fortress. Like most of the other castles in southern Scotland, it is a ruin. Its unusual red-colored stone is quite stunning.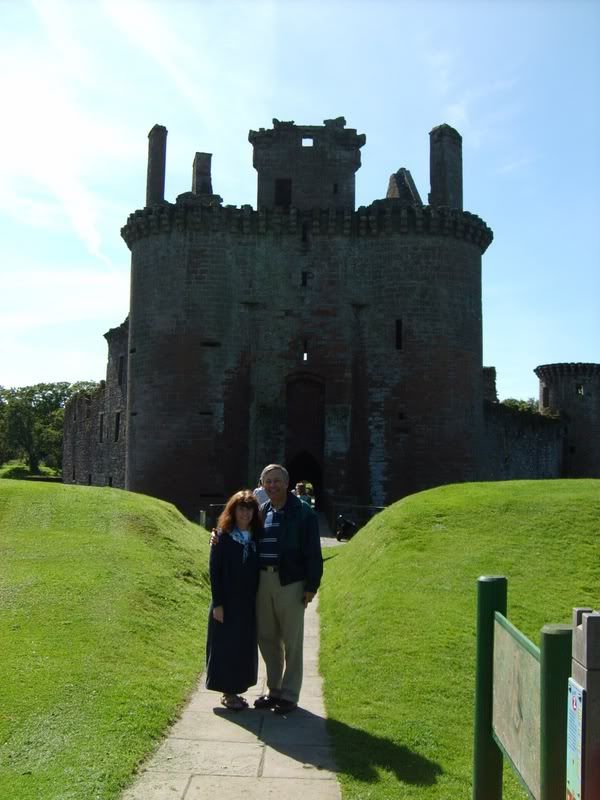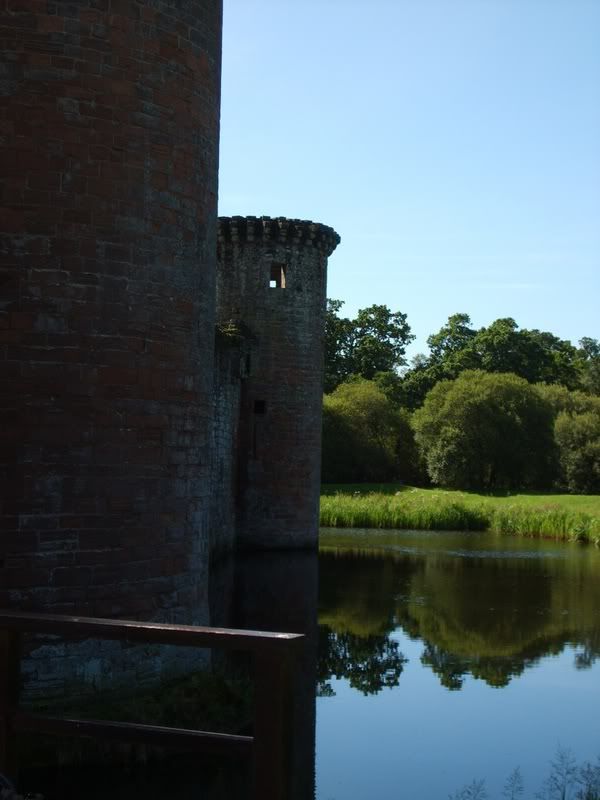 Caerlaverock is one of those delightful ruins that still has some of its towers in tact, enabling you to climb to the top and enjoy the view. I love the "cut-away" look of the castle, as well as being able to stand on the ground floor and see three stories of fireplaces with no floors intervening.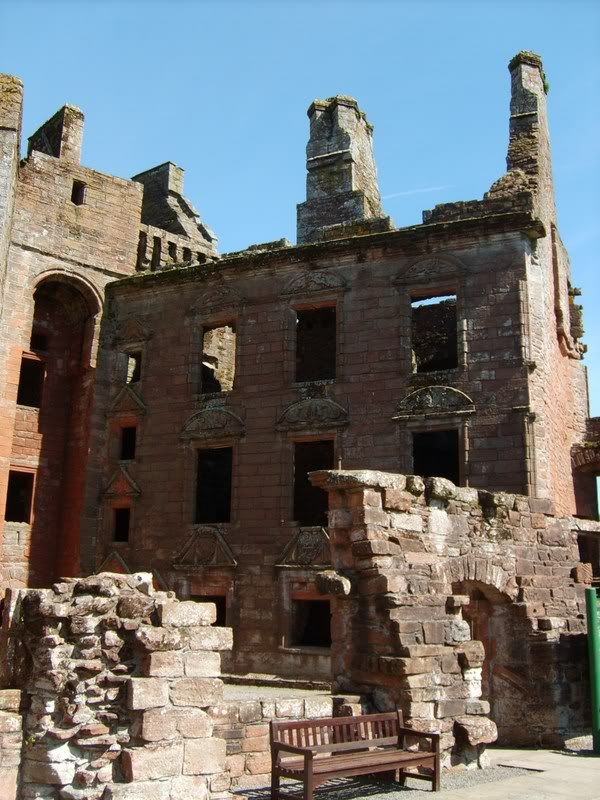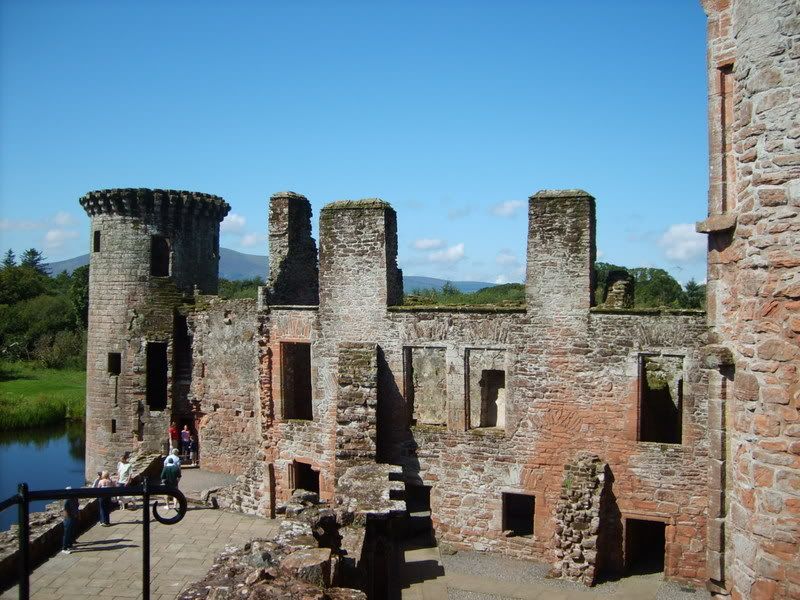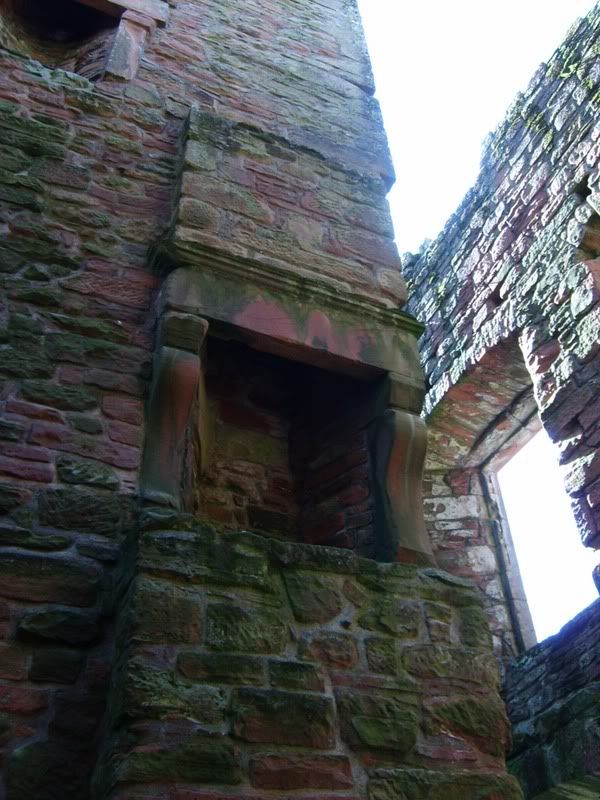 Dad was quite thrilled to find a Trebuchet on the grounds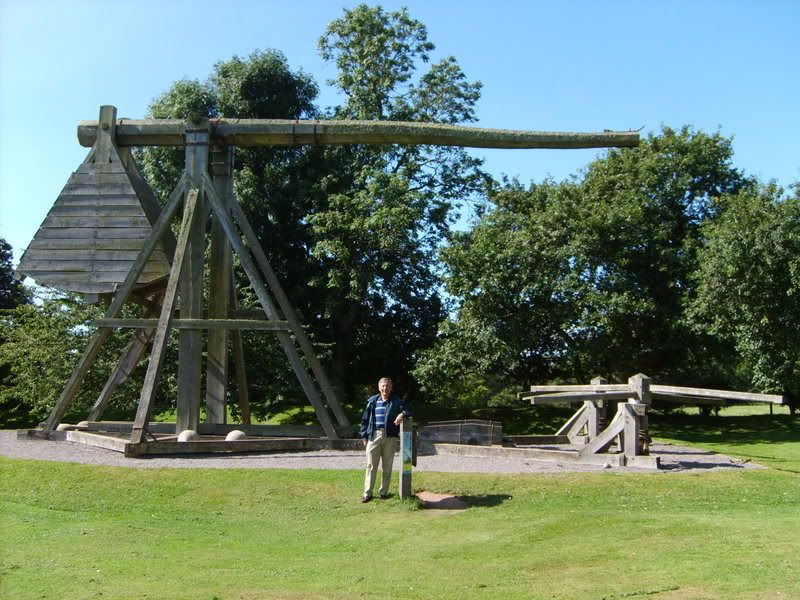 Hadrian's Wall
As we passed from Scotland back into England, we stopped at a fragment of Hadrian's Wall. It was built in A.D. 122 by Roman Emperor Hadrian, the purpose being to keep the Scots (or the Picts, as they were called at that time) out of England. The spot that we stopped at was particularly lovely, and the day could not have been more beautiful.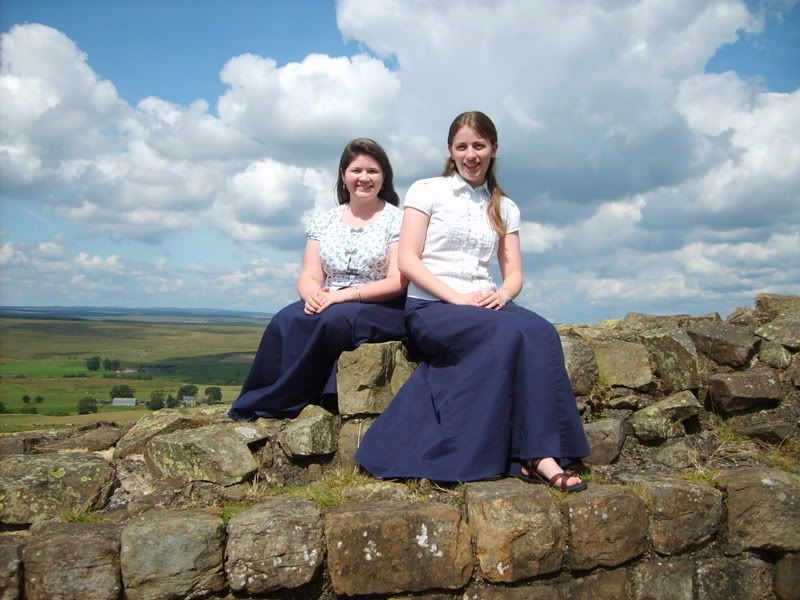 Doesn't this look like it could be the cover of
Wuthering Heights
?
York
York is a lovely and ancient city, first built as a Roman stronghold in A.D. 71.
Our B&B for the night was a fifteen-minute walk from the city center, so we parked and took a leisurely stroll into town. Part of our route lay along the beautiful river Ouse.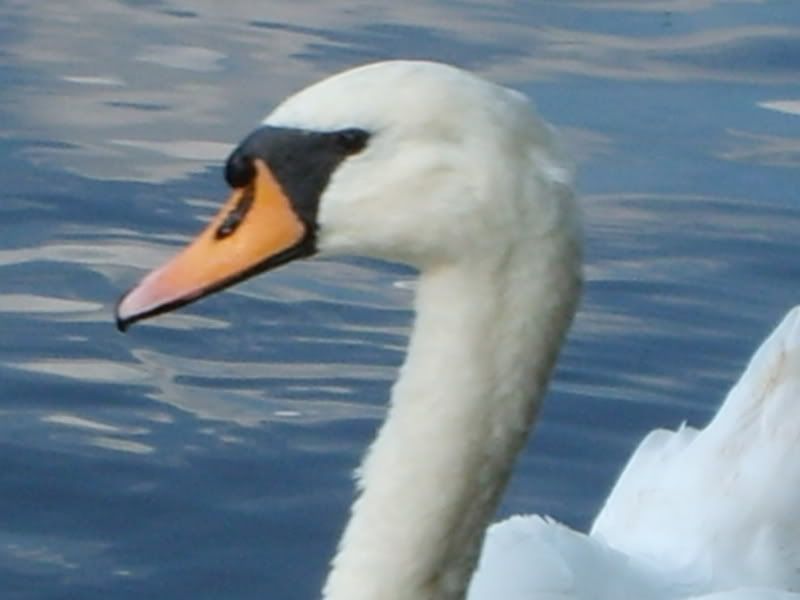 Historic Clifford's Tower, which was originally built by William the Conqueror:
Part of the historic section of York is closed to traffic, which makes it nice to walk through the old streets and admire the rows of half-timbered buildings.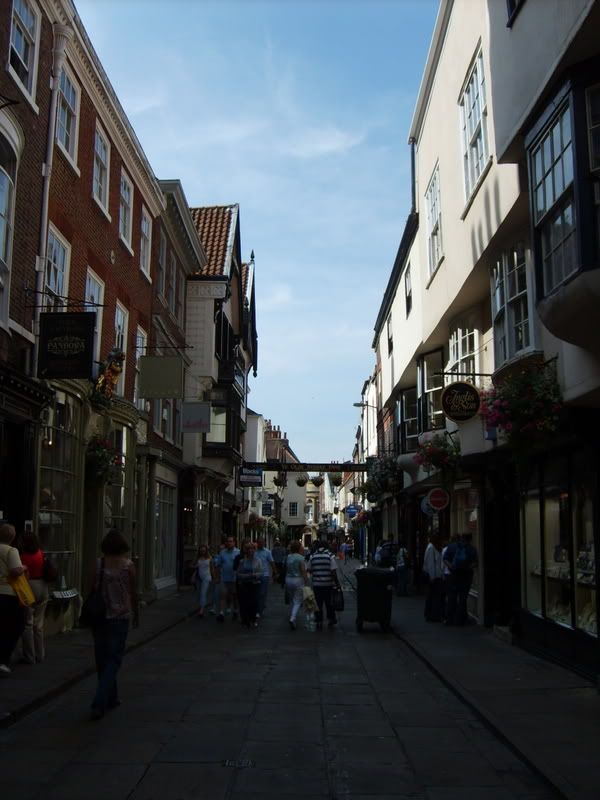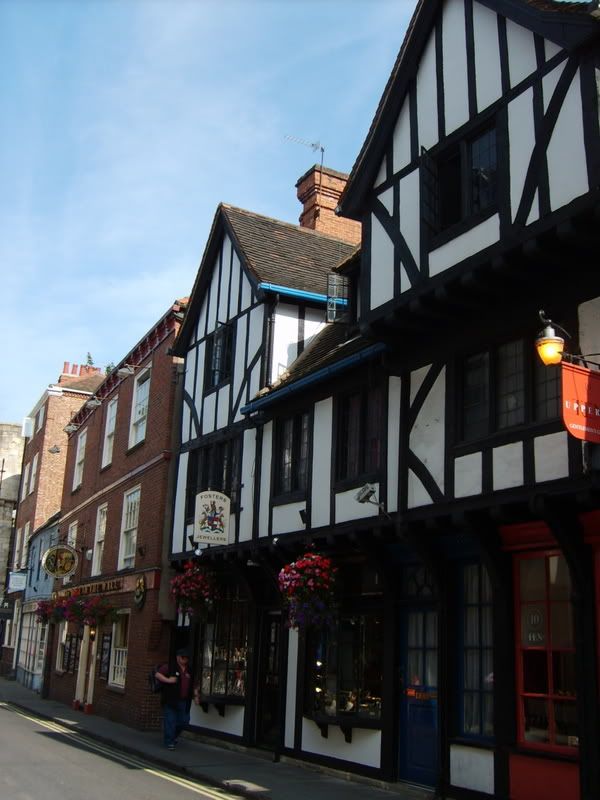 I was fascinated by this shop, which had a wooden Bible hanging in the doorway.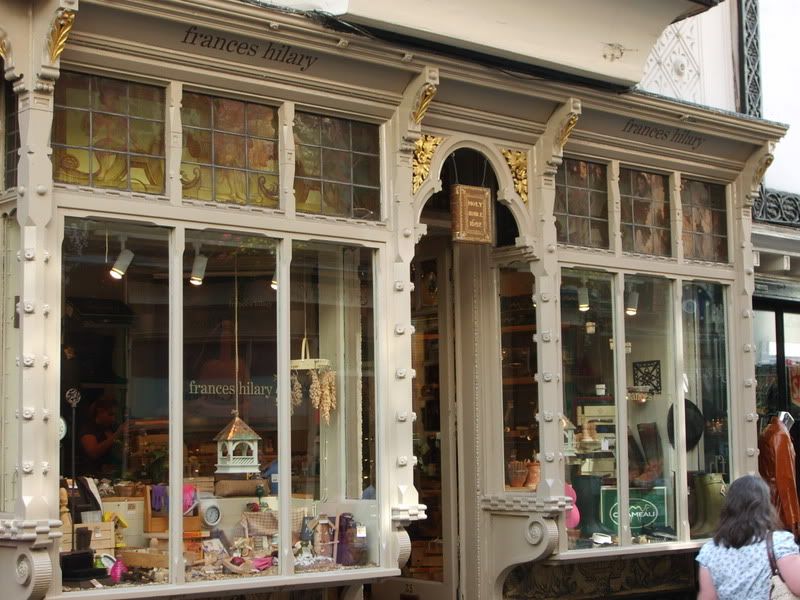 We finally reached York Minster, which is one of the loveliest cathedrals in England. It was built in 1220 and took 252 years to complete. One can understand why!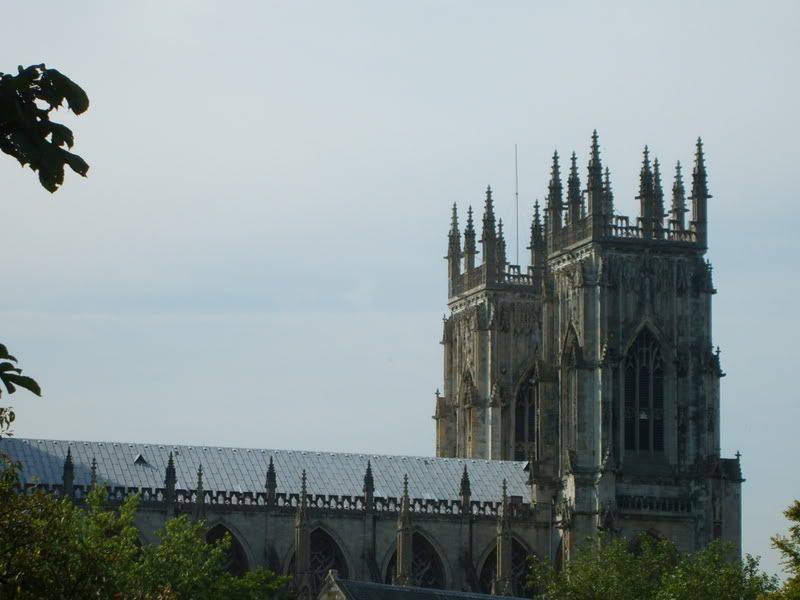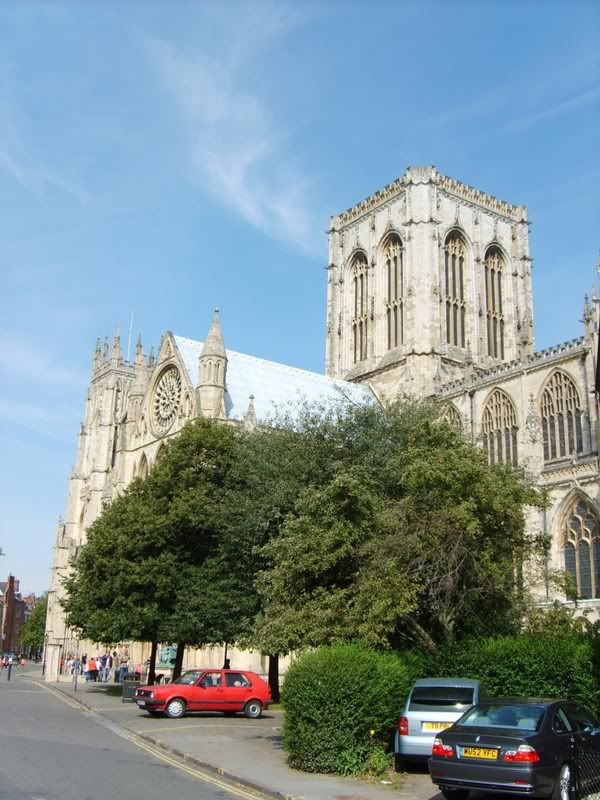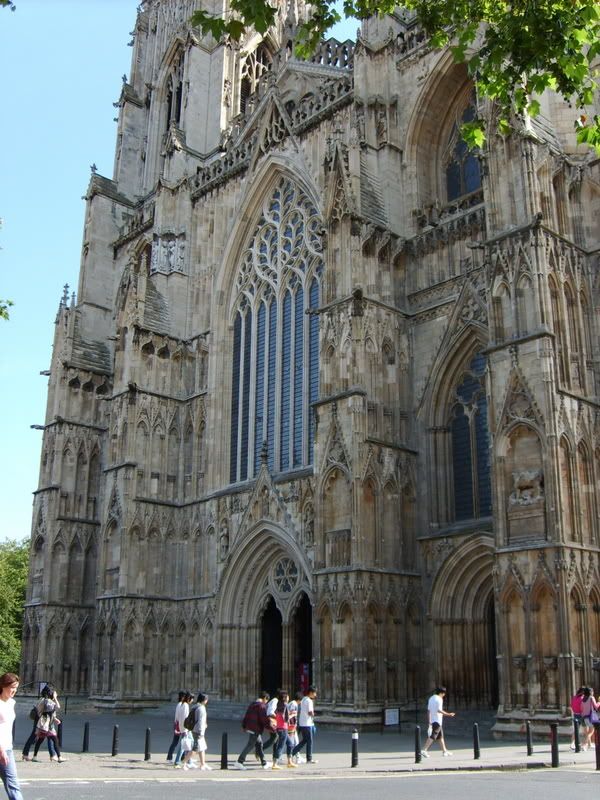 We also explored part of the old city walls, which run round the historic city center.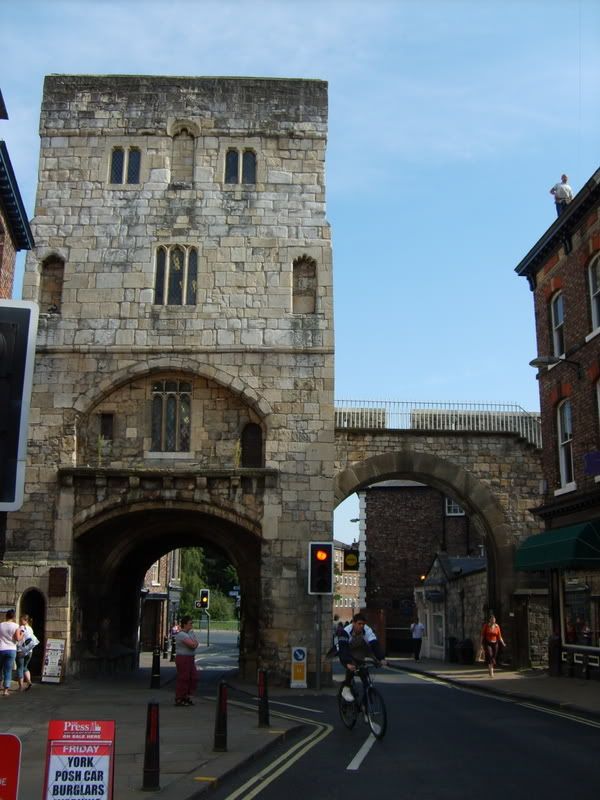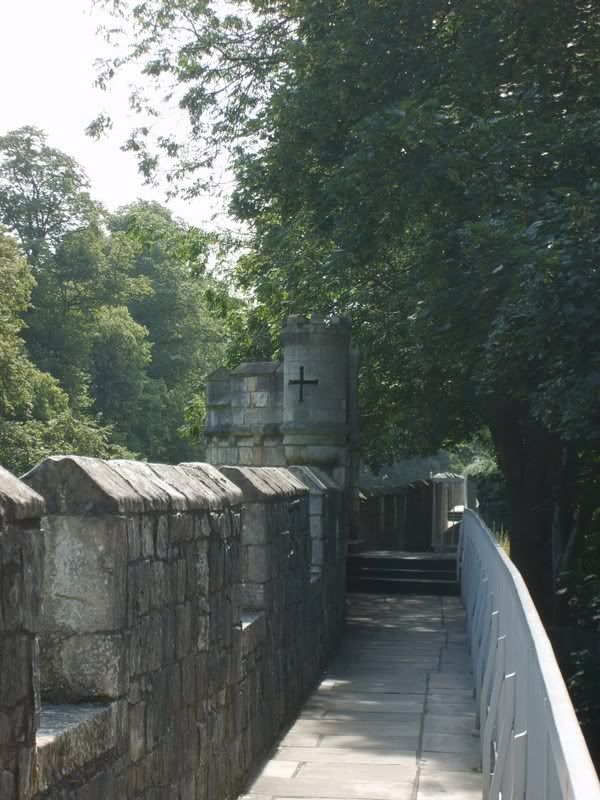 And lastly, the charming Merchant Adventurers' House, built in the 14th century and once used as a gathering and feasting place for merchants.