Thursday, August 2nd
Chawton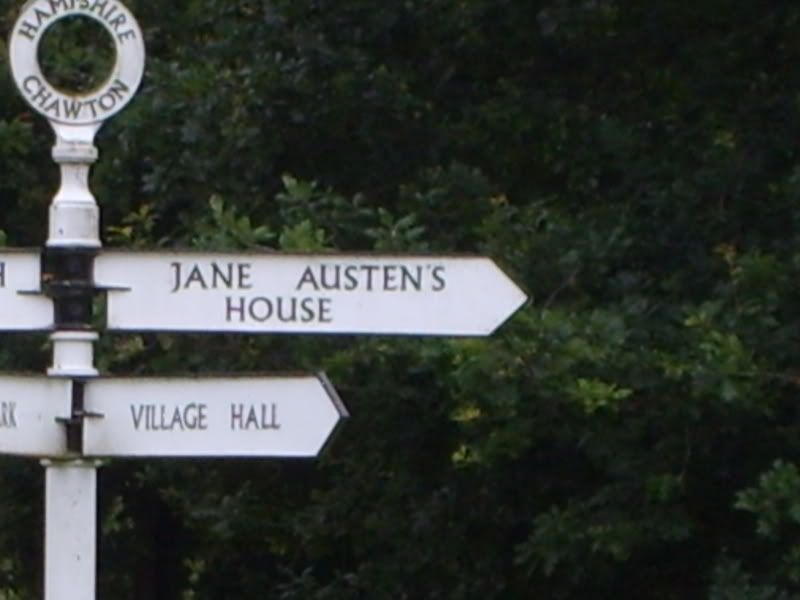 It would be impossible to visit England without making a pilgrimage to Chawton, where Jane Austen spent the seven last (and happiest) years of her life.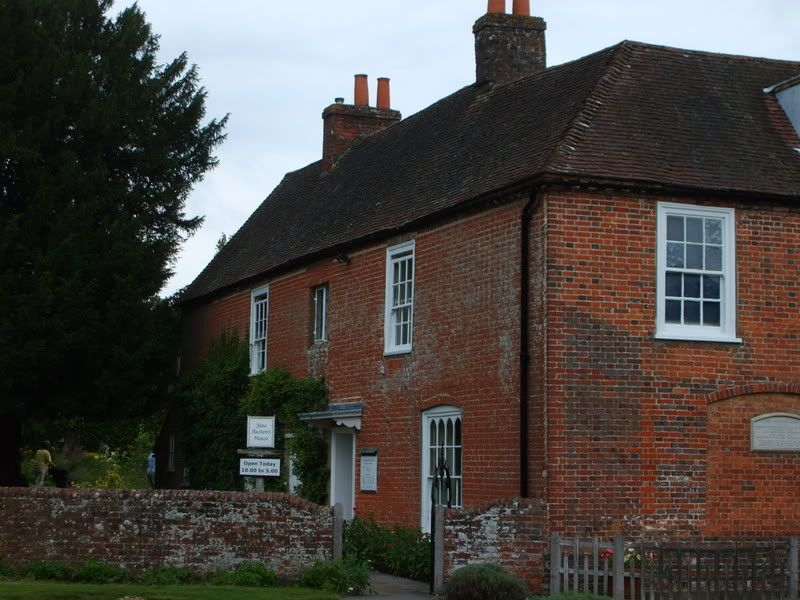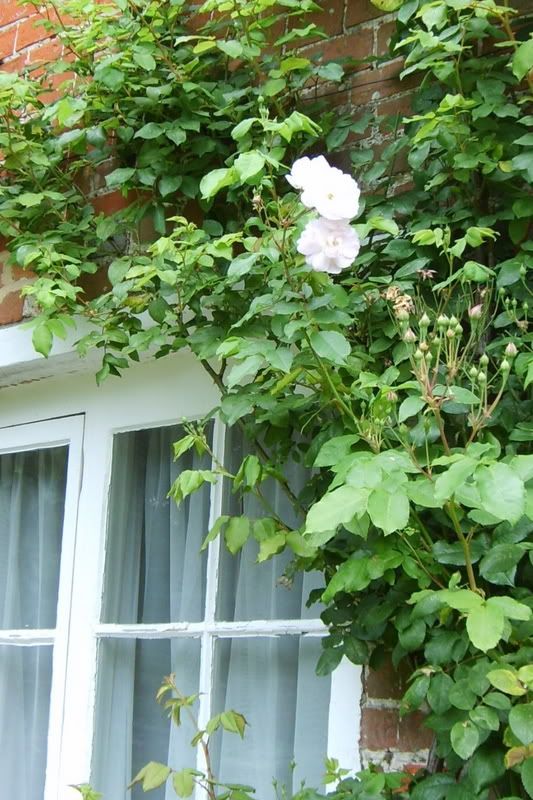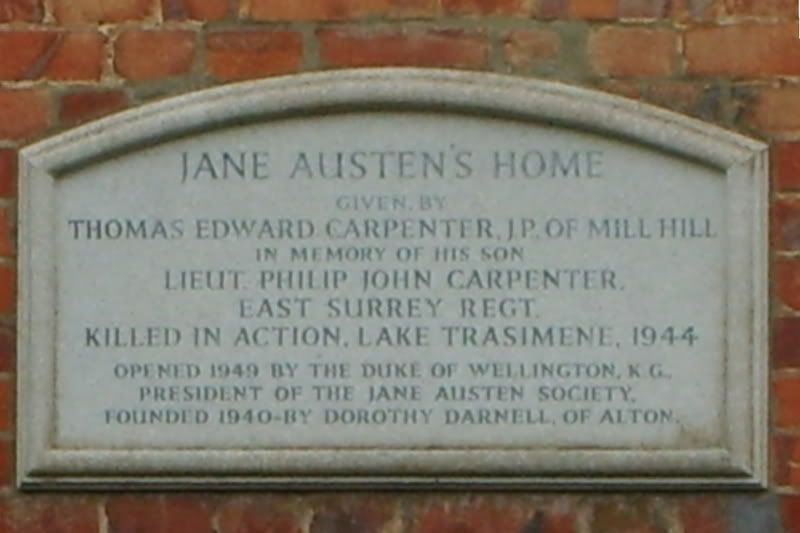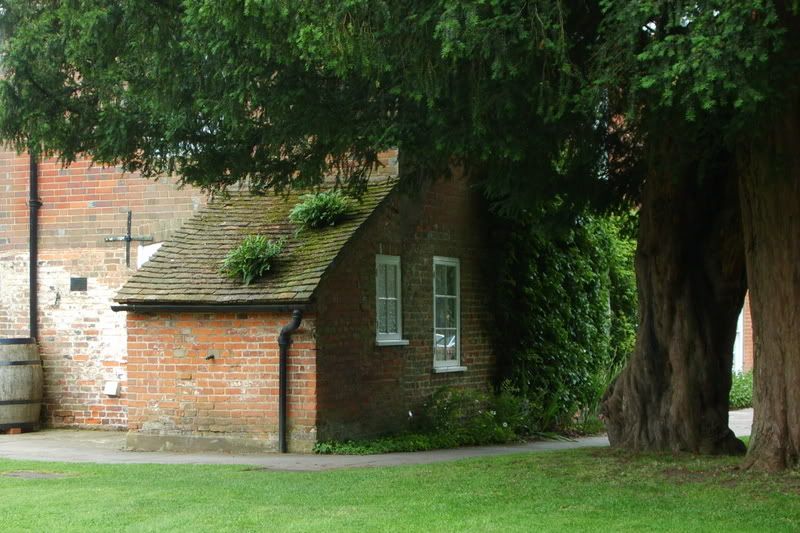 Set in a perfectly idyllic garden, the house was quite roomy and comfortable. Some of the highlights included seeing Jane's writing table (which was quite unassuming) and her bedroom, as well as some articles of clothing that she wore and a quilt that she made with her mother and sister. But far and away the best thing was the opportunity to play the early 19th century piano forte in the front room: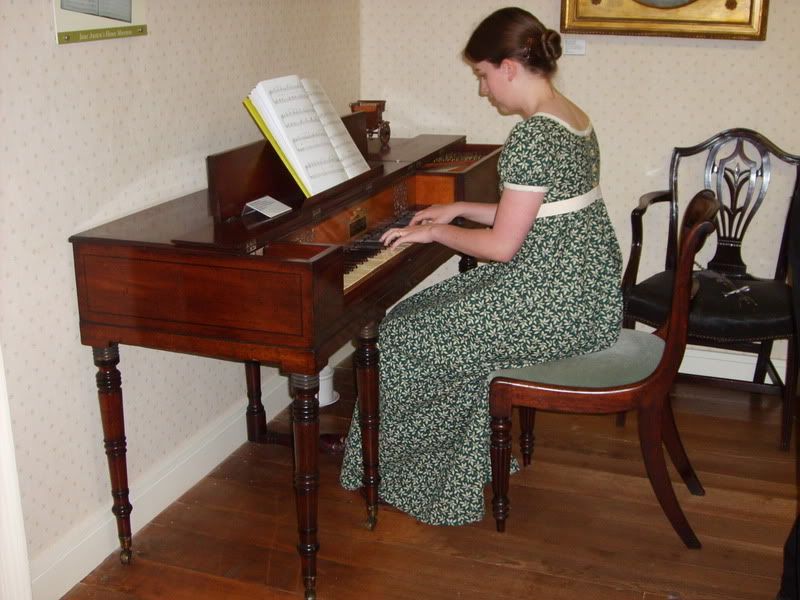 A gentleman who publishes the Collector's Library books was there taking pictures, and he was so delighted that Tiffany and I were in historic costume!
Jane's donkey cart: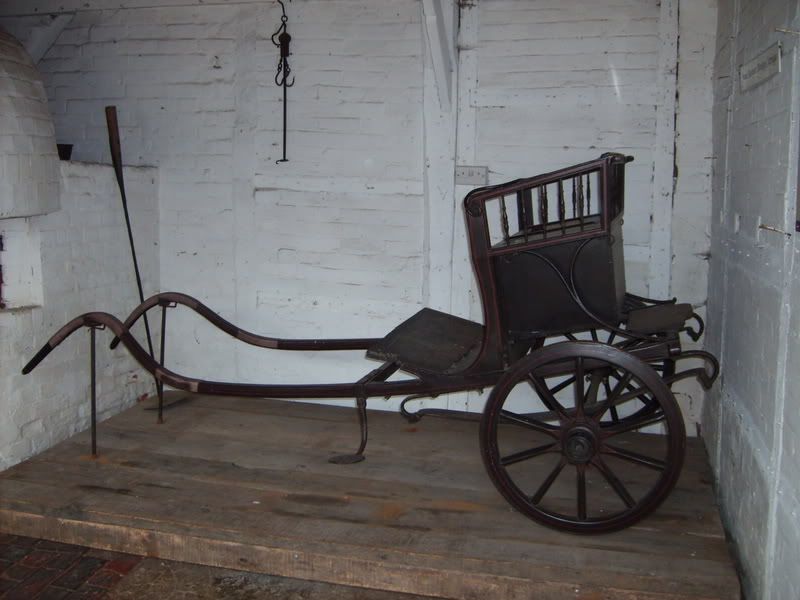 And a few pictures in the garden: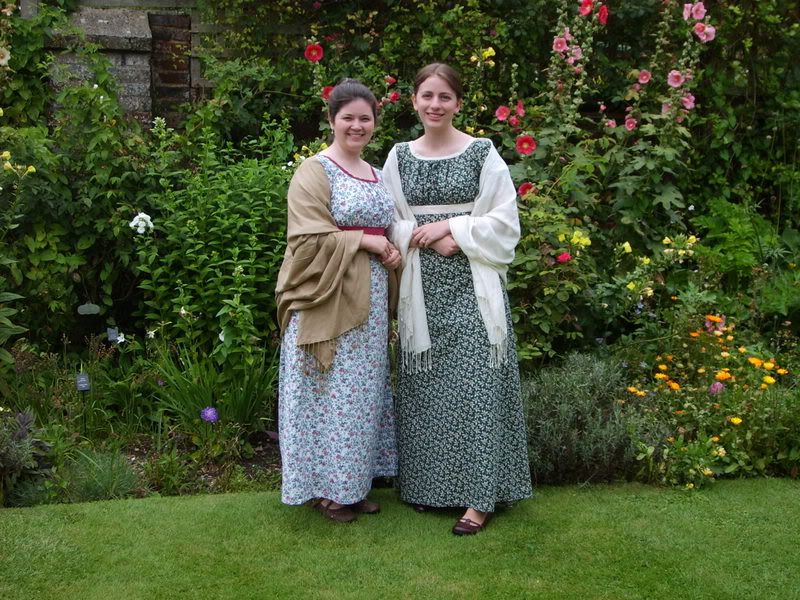 If you want to see some interior shots, go to:
http://www.mainhighway.com/jah/house_tour1.htm
After visiting the house, we stopped over at a little tea room across the street, Cassandra's cup, and had some delicious Jersey ice cream.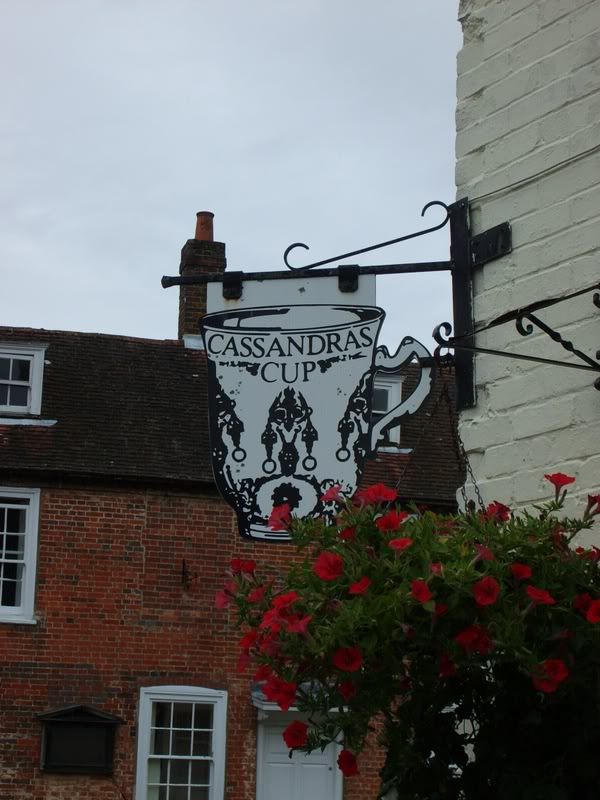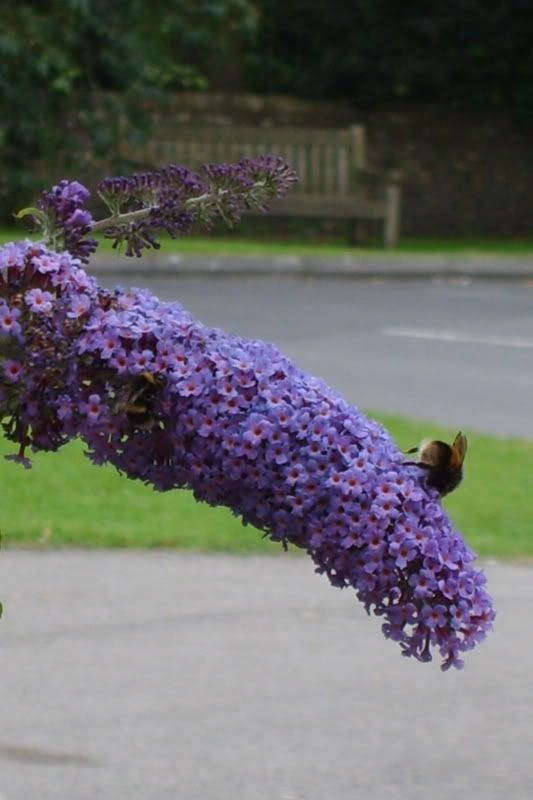 A little bit of Chawton charm:
Winchester
Only 17 miles west from Chawton is the city of Winchester, with its famous cathedral. This is the place where Jane was buried, having gone to Winchester in search of treatment for her illness.
The Cathedral was lovely, with a beautiful vaulted ceiling. Unlike most of the places we visited, pictures were allowed inside.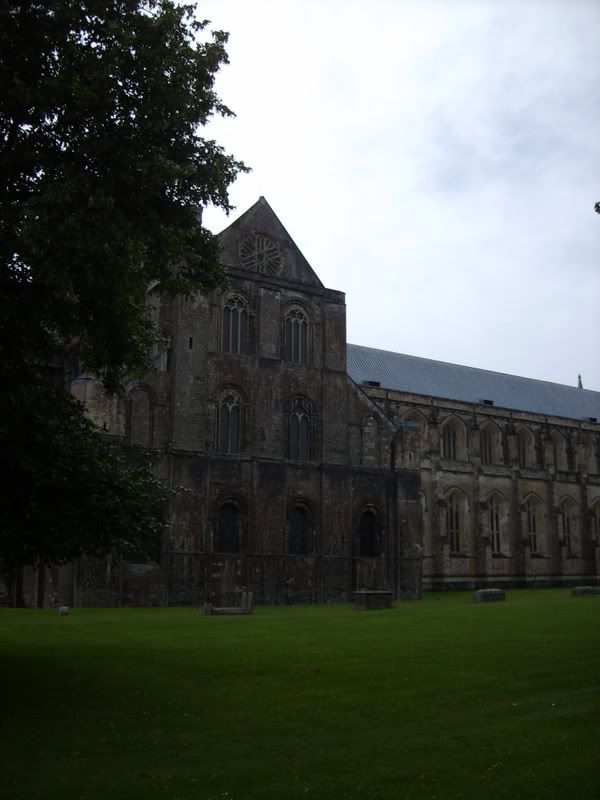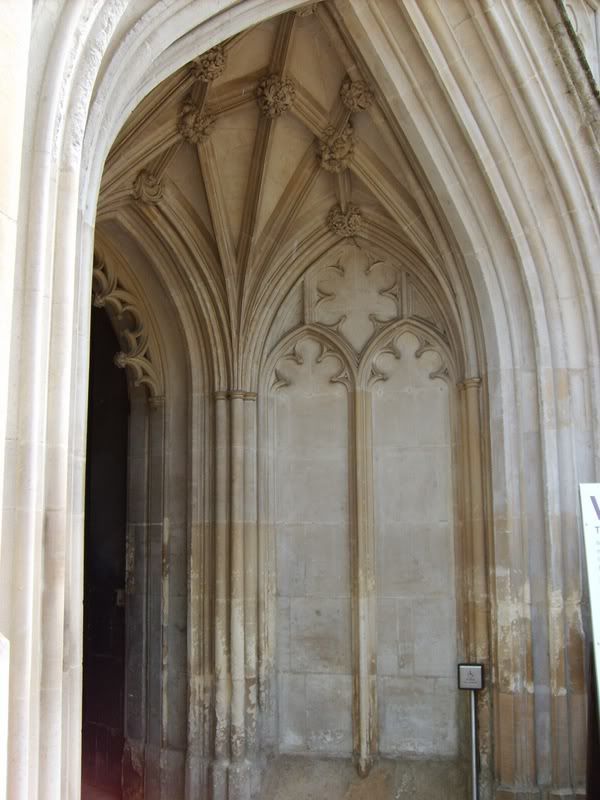 I will never forget what I felt as I stood by Jane Austen's grave. If analyzed, it would be something like mingled joy, sorrow, respect, and gratitude. Joy because I was standing only feet away from the mortal remains of one of England's greatest writers. Sorrow because she died so young. Respect because she accomplished so much and wrote so simply and eloquently. And gratitude because, based on her writings and the testimony of her family, I believe one day we will be worshipping our Lord and Savior together.
"In memory of JANE AUSTEN, youngest daughter of the late Revd. GEORGE AUSTEN, formerly Rector of Steventon in this County. She departed this Life on the 18th July 1817, aged 41, after a long illness supported with the patience and the hopes of a Christian.
The benevolence of her heart, the sweetness of her temper, and the extraordinary endowments of her mind obtained the regard of all who knew her, and the warmest love of her intimate connections.
Their grief is in proportion to their affection they know their loss to be irreparable, but in the deepest affliction they are consoled by a firm though humble hope that her charity, devotion, faith and purity have rendered her soul acceptable in the sight of her REDEEMER."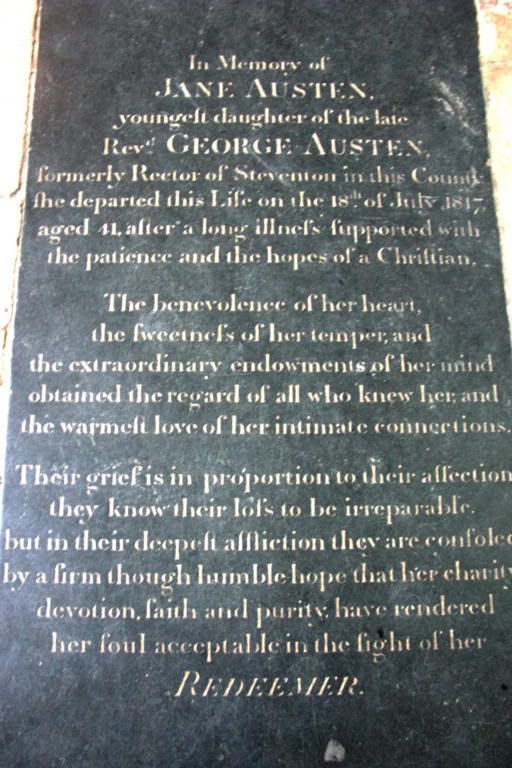 Lyme Regis
We pushed on that evening to Lyme Regis, which I wished to visit on account of its importance in Jane Austen's novel "Persuasion." The last of the novels that she completed, "Persuasion" is my personal favorite. After the bustle of Hastings, we were pleasantly surprised by the quiet ambience in Lyme. The town is perched on the hillside with precariously steep and narrow streets. One sign as we turned a rather precarious corner warned us that there was an overhanging building. But despite navigational difficulties, we found a parking space and went down to the seaside.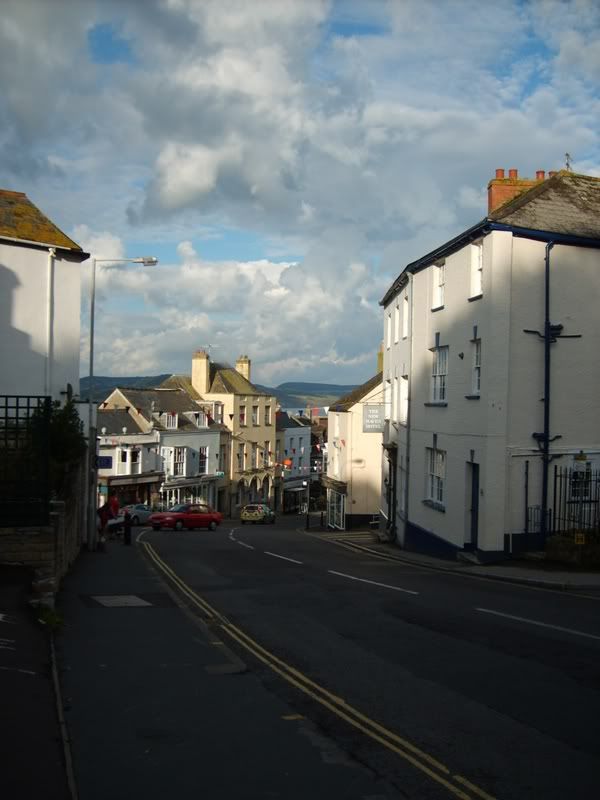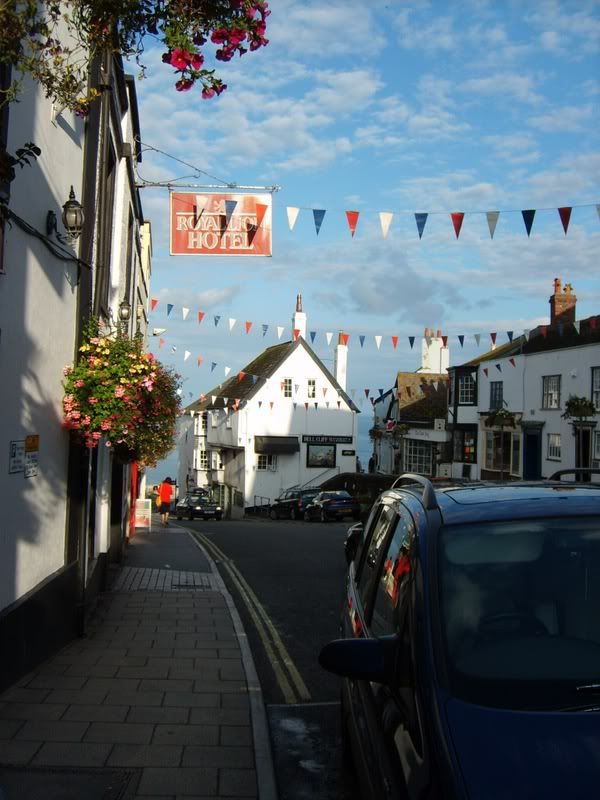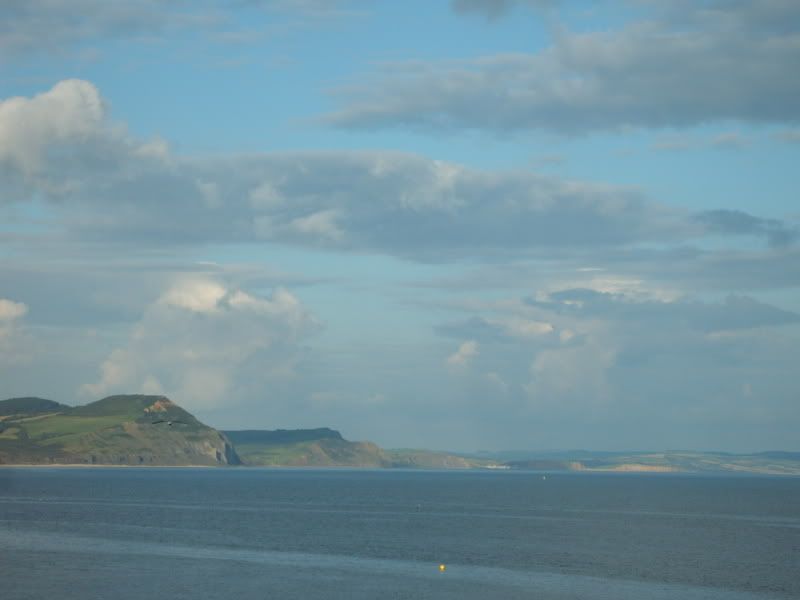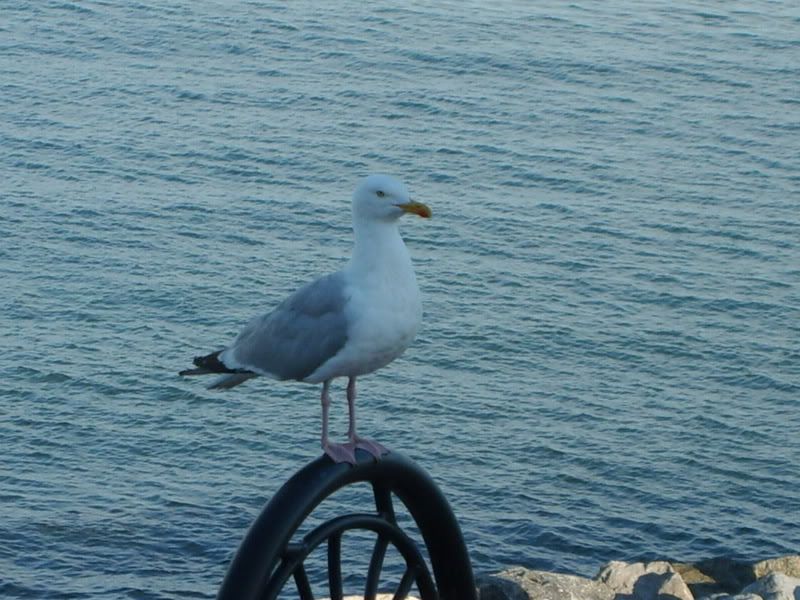 Jane Austen meets the 21st century: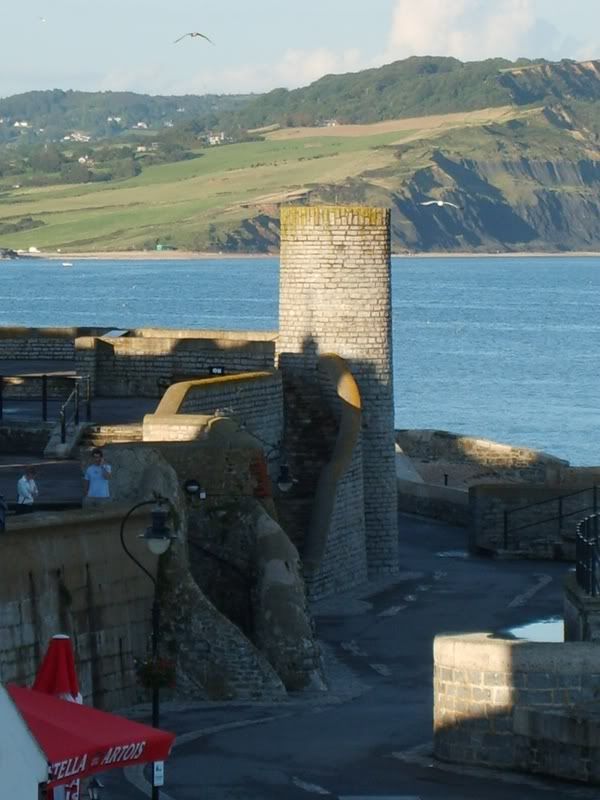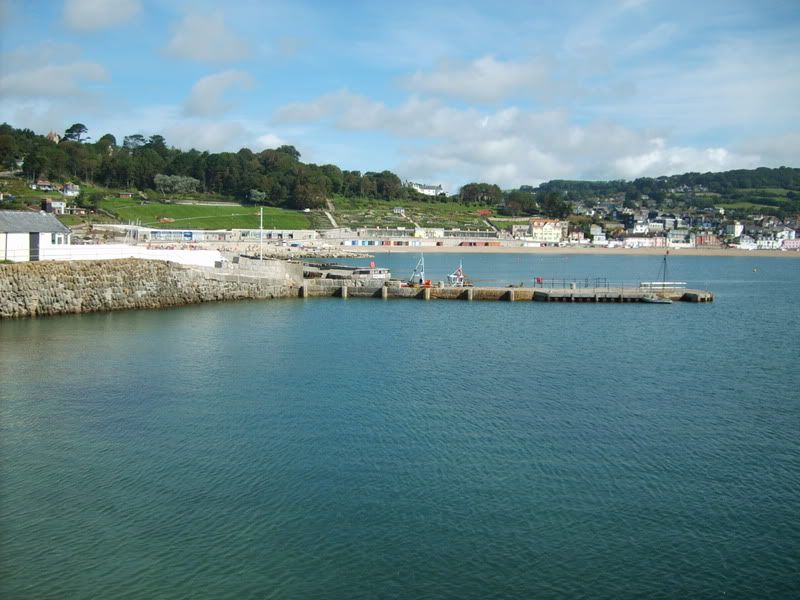 How would you like these buildings to serve as your city museum and guild hall?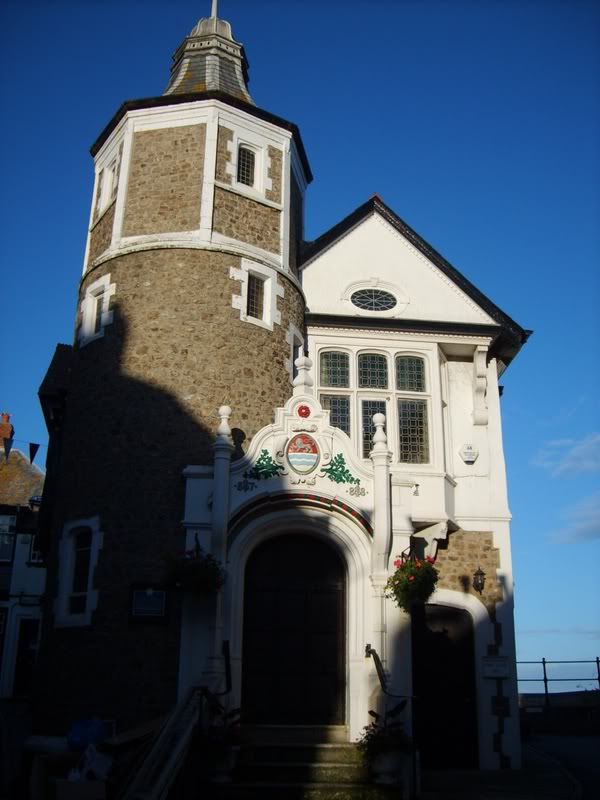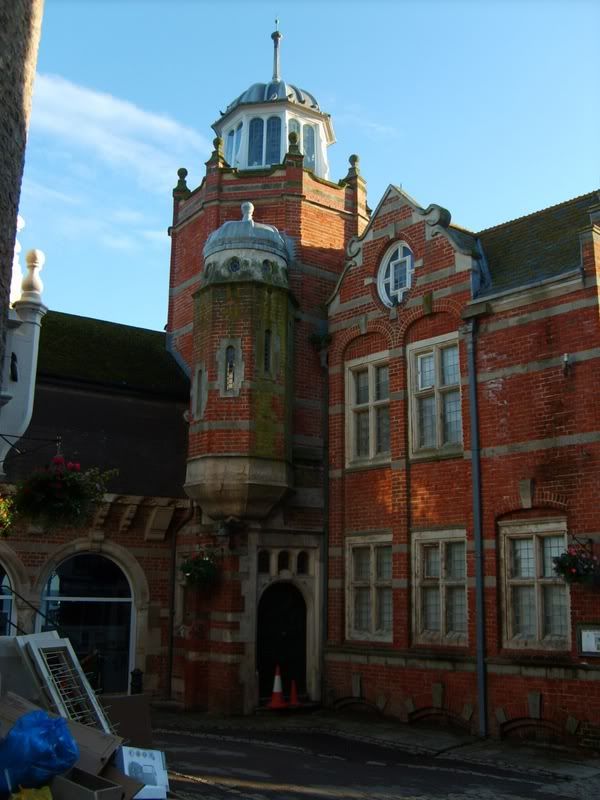 We came across this charming little thatched cottage as we walked down into Lyme: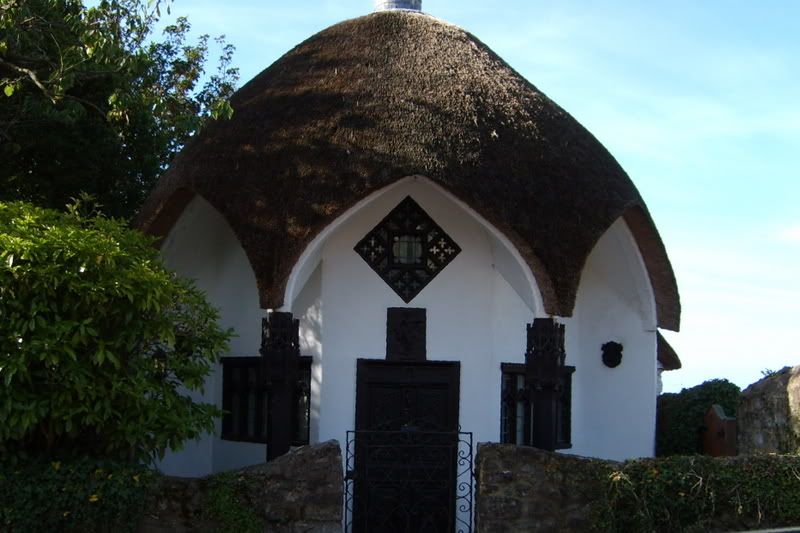 After a little stroll about, we stopped for dinner at the very pleasant (but very under-staffed) Bell Inn. We had to wait a long time for our meal, but the calls of the gulls and the cool sea breeze entertained us during our wait.
As we walked back up, we unexpectedly came across the house where Jane Austen stayed in Lyme – not very attractive in itself, perhaps, but certainly beautified by its former inhabitant.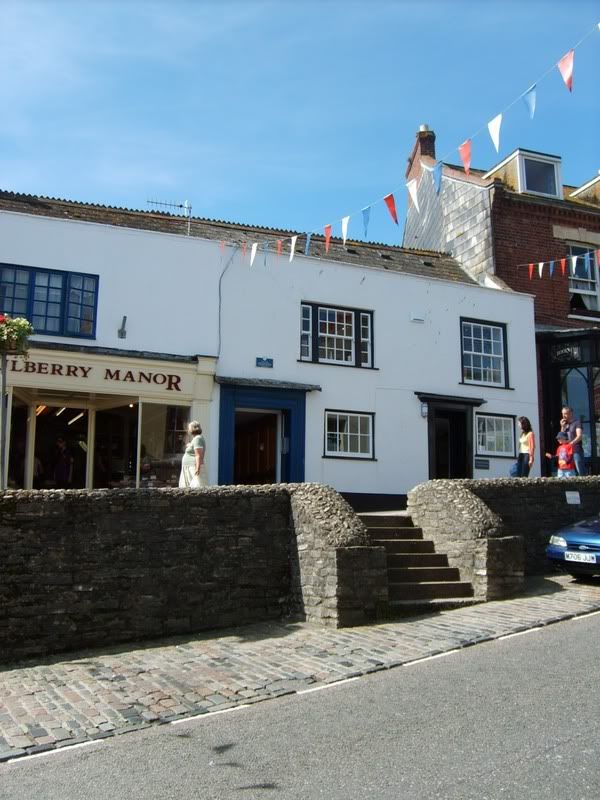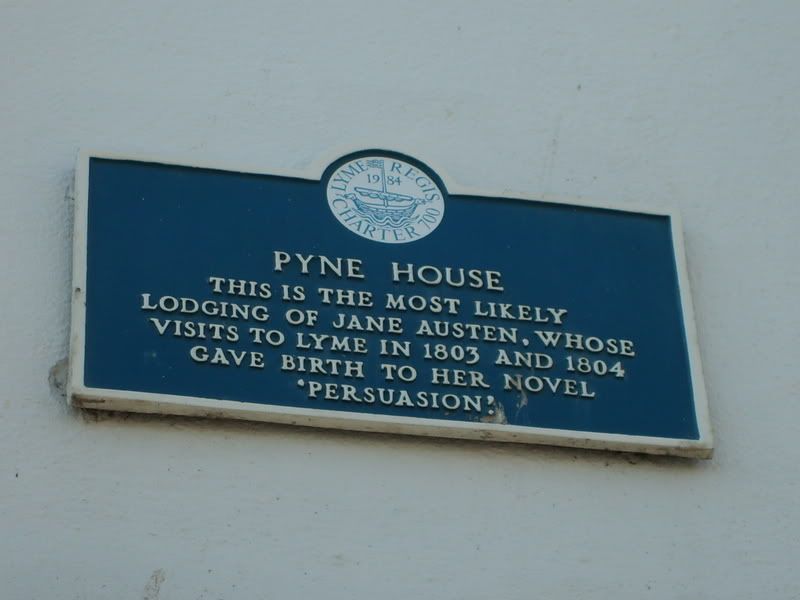 That was all for the day, but we still had to see the famous Cobb in the morning!